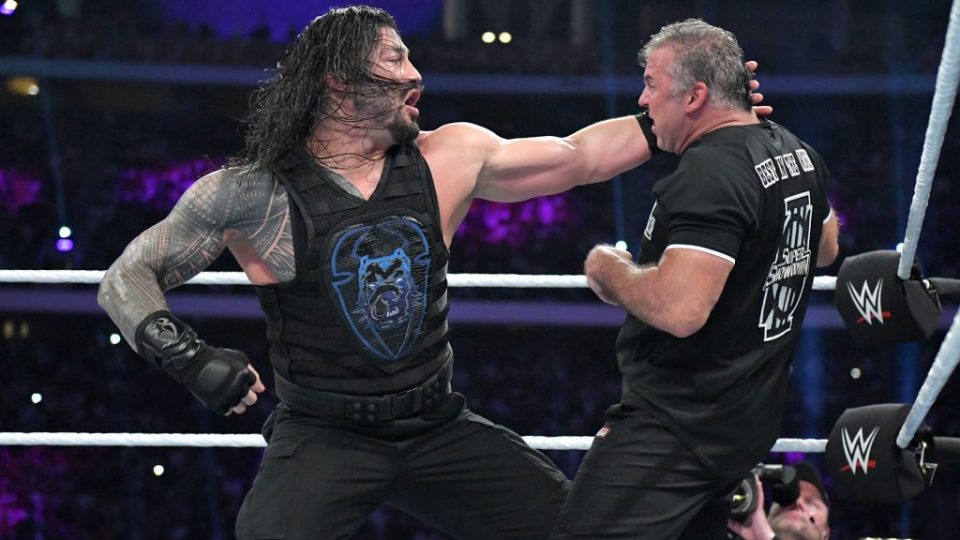 Wildcard. Roman Reigns was transferred over to SmackDown Live during the 2019 Superstar Shake-Up, but has appeared on more episodes of Raw since.
Reddit user u/Bookerc1994 pointed out that Roman hasn't been on a single episode of SmackDown since June 3, and he hasn't had a televised SmackDown match since May 28.
Since the Wildcard was introduced on May 6, Roman has appeared on 7 out of 8 episodes of Raw, but only 4 of the last 8 episodes of SmackDown Live, despite being a SmackDown star.
Bookerc1994 also noted that WWE Champion Kofi Kingston has appeared on every single episode of SmackDown Live since the wilcard was introduced, and also 5 episodes of Raw.
Shane McMahon on the other hand has appeared in some capacity on every single episode of Raw and SmackDown since the rule was introduced by his daddy.
It's almost as though the brand-split is a sham and the wildcard rule is just a way of avoiding admitting it.