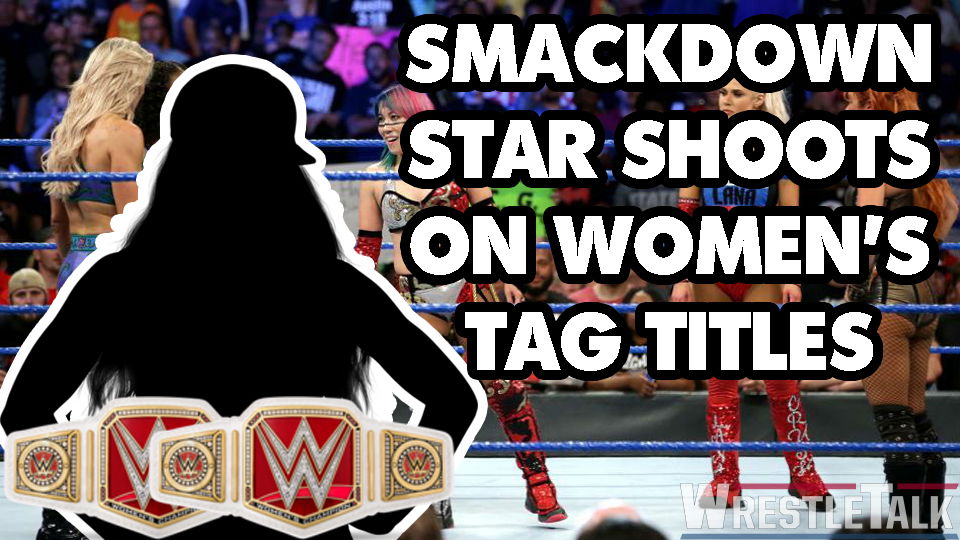 WWE SmackDown Live star and former Women's Champion Carmella had a tall task heading into SummerSlam. The then-champion had to defend her title against Becky Lynch and Charlotte Flair, unfortunately dropping the prize to the latter.
Before that match, however, she sat down for an interview for the European market, where the main topic was the state of the "Women's Evolution" in WWE. This included discussions about a potential women's tag team division and some nice titles to go along with it.
The "Women's Evolution" has made the female performers in WWE on par with the men on the roster. Women have been competing in first ever matches for the past two years. These include Hell in a Cell, Royal Rumble, Steel Cage, etc. The revolution had been going on since mid-2015 and had a bit of a rocky start with the multi-team feud that was a bit too reminiscent of "Gang Wars" from WWE in 1997. However, as the years have gone on, the women's division has gotten the opportunity to showcase what they can do, and more.
When asked if she thought the "Women's Evolution" was moving too slow, Carmella said:
"I don't think we're moving slow at all. I think it's moving fast".
She then added on the possibility of women's tag team titles:
"I think the sky is the limit for the women and I think Tag Team Titles are for sure in the picture in, when? I have no idea. But you know, I don't think it's moving slow."
That may explain why Bayley and Sasha Banks are a tag team after months and months of feuding…
Related articles:
Do you think that WWE will have women's tag team titles? Let us know in the comments below or on Twitter here. You can also join us on Discord to chat with Oli, Luke, the magazine team, the website writers and each other here!