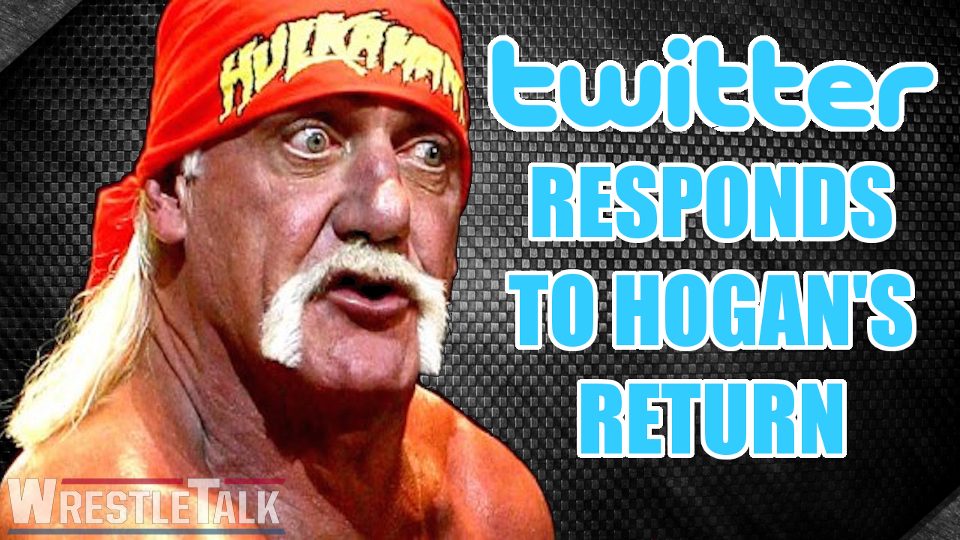 So, Hogan is back in the WWE Hall of Fame after three grueling years in exile. Talking about this whole situation is dicey at best and as your average white, middle-class guy from TX, I'd like to nope right the hell on out of most discussions about the man. However, the WWE has deemed it time to reinstate him, a move that came as a shock to many superstars and fans.
Regardless of what has possibly been said backstage, and behind closed doors, too mend fences, people have taken to Twitter to voice both their congratulations to Hogan and their outrage. For the most part, though, current and former wrestlers have been very supportive of Hogan being brought back into the fold.
So PUMPED to see My MAN @HulkHogan has been Reinstated where Belongs in the @WWE Hall of Fame! Terry Bollea was a True Champion for me my entire career? Thanks so Much for Everything Hulk? Love You Brother @BrendaKayPage #WWE #WWEHOF @DDPYoga #BANG DDPhttps://t.co/rvVVSbabV1

— Diamond Dallas Page (@RealDDP) July 15, 2018
.@HulkHogan is back…BROTHER! pic.twitter.com/rJNpELrgNM

— Matt Cardona (@TheMattCardona) July 15, 2018
I Hear That Hulkamania Is Back In Business! Congratulations! It Is Well Deserved! @HulkHogan pic.twitter.com/s6p3zxxuo7

— Ric Flair® (@RicFlairNatrBoy) July 16, 2018
Congrats and best wishes to @HulkHogan for being put back where he belongs in the HOF.

— Abyss (@TherealAbyss) July 16, 2018
Me congratulating Hulk Hogan on his reinstatement induction into the WWE Hall of Fame on his way to Extreme Rules tonight! pic.twitter.com/oJ7ej6ROPc

— Brian Heffron aka The Blue Meanie (@BlueMeanieBWO) July 15, 2018
I like how the Blue Meanie thought having a black guy in the picture somehow might offset any potential racial implications that may come from supporting Hogan. Apparently, his racial tirade was not enough for a lifetime ban, but you know what is? Doing porn. Chyna's Twitter has been sadly handing out congratulations to Hogan while attempting to piggyback their way into the HOF.
If Hulk Hogan can get back into the WWE Hall Of Fame, then I love our chances for Chyna! But it's up to her fans! Please tweet, facebook, e-mail everyone in the WWE Universe, and let them know it's time to let Chyna in!#TeamChyna #ChynaHOF #LetChynaIn @WWE pic.twitter.com/GSV1IcqQsD

— Chyna (@ChynaJoanLaurer) July 16, 2018
Congrats to Hulk Hogan on being reinstated into the WWE Hall Of Fame… Here's hoping Chyna could possibly make it in just once.. Pretty please? #TeamChyna #ChynaHOF #HulkHogan #WWE @WWE @VinceMcMahon #ExtremeRules #ChynaWWEHOF pic.twitter.com/pkBvuiz8T0

— Chyna (@ChynaJoanLaurer) July 16, 2018
That's just sad.
However, many fans were not as psyched about Hogan's return. I can't post many of them here as they contain foul language. Some of it directed at Hogan and his supporters and others just directly quoting Hogan himself. That's right. I can't even put what Hogan said in this article because it's too vulgar. However, I can give you some of the milder reactions.
Strong language ahead.
HULK HOGAN YOU LUCKY I DIDNT BREAK YOUR FUCKING LEG YOU FUCKING DUMB SON OF A BITCH

— The Iron Sheik (@the_ironsheik) July 15, 2018
https://twitter.com/ajarenatawitt/status/1018913971389255682
What do you think of Hogan's reinstatement? Let us know in the comments below or on Twitter here. You can also join us on Discord to chat with Oli, Luke, the magazine team, the website writers and each other here!