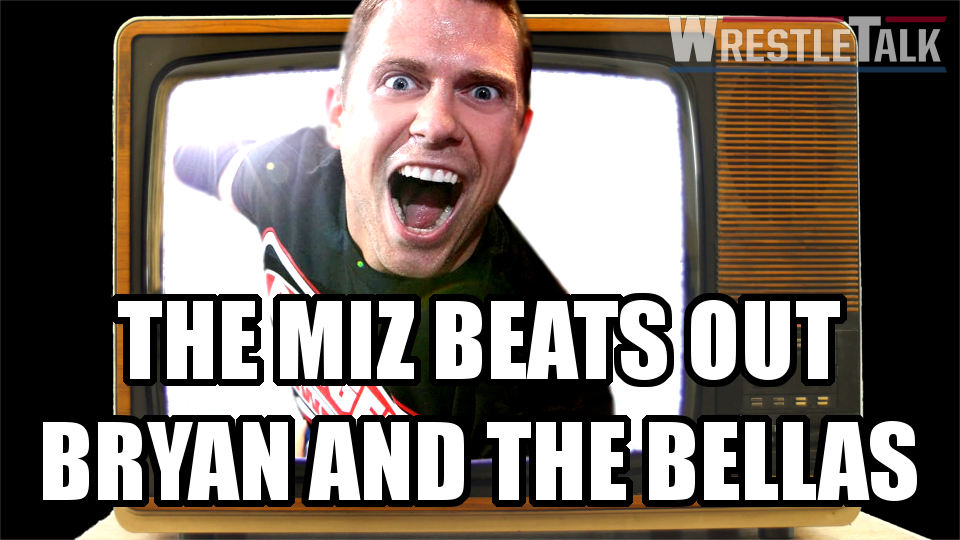 The E! reality show Total Bellas, that chronicles the lives of WWE stars John Cena, Daniel Bryan and the Bella Twins, aired its season finale on Sunday.
The Total Bellas spinoff brought in an average of 617,000 viewers for the final episode of season three, up slightly from the 610,000 average the previous week. The viewing figures are positive news, with the show's viewership increasing by 100,000 from the season premiere in May.
With the news emerging that Nikki Bella and John Cena have seemingly broken up for good, the latest episode continued to look at the withering relationship and the toll it has taken on Nikki Bella.
There's no word yet on whether Total Bellas will be renewed for a fourth season, but with viewing figures up on seasons one and two it shouldn't be ruled out.
This all follows on from seven-time WWE Intercontinental Champion The Miz's striking debut on USA, where his new reality show Miz and Mrs drew in a mightily impressive 1.473 million viewers – the third highest figure on the USA Network.
This all means that Daniel Bryan has a lot of work to do if he wants to usurp his eternal rival, at least when it comes to rating supremacy. The Monday Night War it ain't, but you can be sure that The Miz will be using this victory as he continues to get under the skin of Bryan.
Reality shows might not be for everyone, but there's no doubt that the appeal to see more from the lives of WWE Superstars is still out there. And with Total Divas having been renewed for a further two seasons on E!, we're certainly in for plenty more ups and downs in the 'scripted reality' world of WWE stars.
Have you been watching Total Bellas? If so, how does it compare to Miz and Mrs? Let us know on Twitter or by joining our Discord chat.