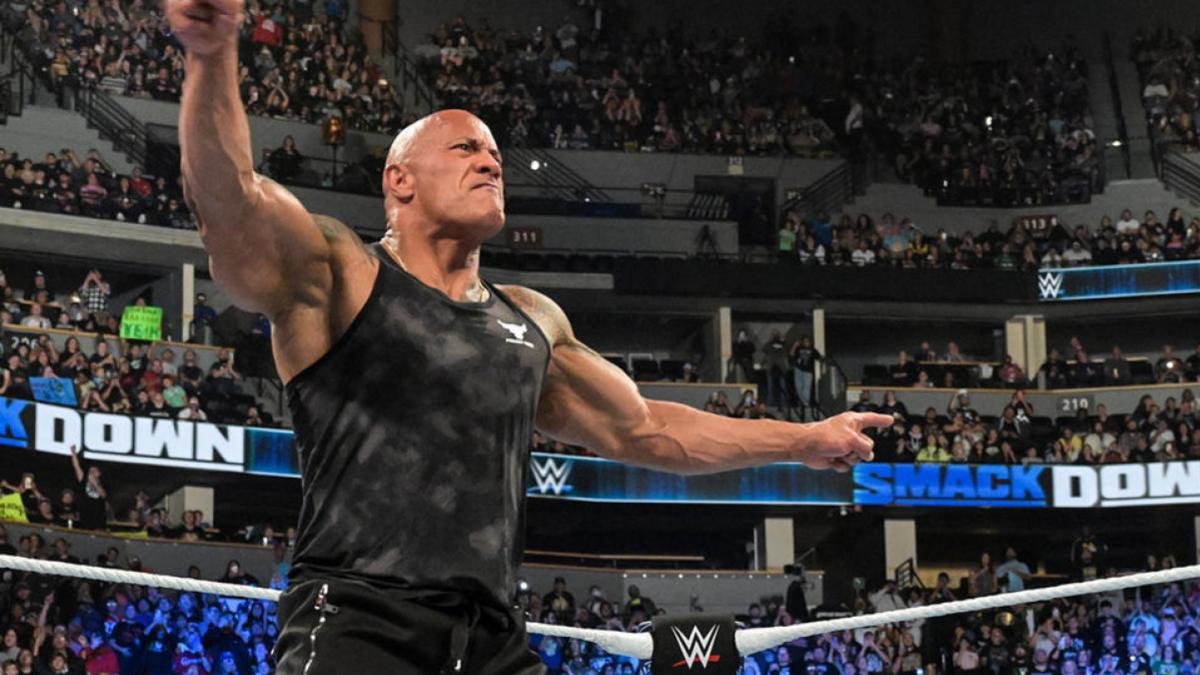 A new report has revealed what WWE legend and Hollywood megastar The Rock's next wrestling project will be.
On the September 15 episode of WWE SmackDown, Dwayne "The Rock" Johnson made his WWE return for the first time in four years.
This led many to believe The Rock's next project in the world of professional wrestling might be the long anticipated Roman Reigns match at WrestleMania.
However, it seems that WWE has other plans for Reigns at Mania, while Johnson's next wrestling project will be behind the camera.
Per Deadline, Seven Bucks Productions, which is headed by The Rock and Dany Garcia, has made a new addition of Scott Landsman as Head of Television and Melissa Fried as VP of Film Development & Production.
As part of the announcement, it was revealed that Seven Bucks and Vice Studios will produce "a docuseries investigating the mysterious demise of World Championship Wrestling (WCW), once the biggest wrestling company in America."
The two companies previously collaborated for the "Tales From The Territories" series, which aired on VICE TV. VICE is also known for being the home of "Dark Side of the Ring" for the past four seasons.
A premiere date has not been announced for the new docuseries, but WrestleTalk will provide further updates when they become available.
Want to watch Survivor Series 2023 live with the WrestleTalk crew? Join Sullivan, Luke, Dan Layton, Pete and more at the WrestleTalk Survivor Series Watch Party at the Long Arm Sports Bar & Pub in London. Get your tickets here before they sell out!!