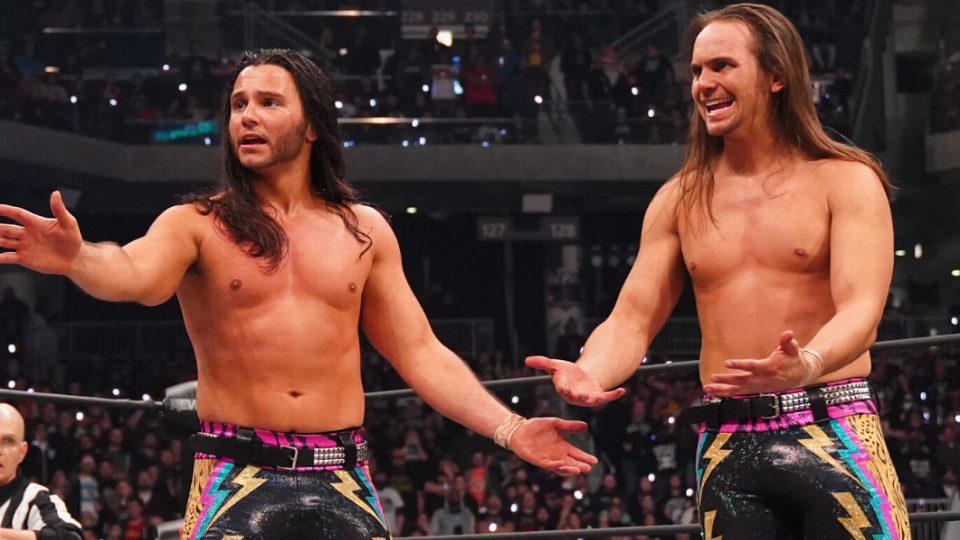 AEW Executive Vice Presidents Matt and Nick Jackson have revealed issues they have encountered whilst creating stories for the promotion's tag team division.
With teams like FTR, Private Party, SCU and The Dark Order, it is fair to say that AEW have a stacked tag team roster. The Young Bucks, who are responsible for leading the division, have admitted that being in charge of so many teams isn't an easy task.
On Sitting Ringside with David Penzer, Nick Jackson noted that it's hard to give every team something to do. Because Dynamite cannot be dominated by the tag division, there will be great teams with little to do at times.
Here is the quote, courtesy of Fightful:
"It's hard to keep every tag team involved in a storyline. It's almost impossible. At some point, a great tag team will unfortunately be on the sidelines and not doing much. When you have such a great division like this, you'll run into that problem more often than not, which sucks, because you can't have a whole show of just tag matches.

What's cool is I think the wrestlers get that and the teams understand that and know their role. They'll perform when they have to. TH2 is a good example. They hadn't done much in the previous year and we told them we were gonna do a little run and they brought it. The tag team we had with them was so good and they had been on the sidelines for a while,"
Matt Jackson added that having such amazing teams is a blessing and a curse. While they only have one or two matches per week to showcase the division, Jackson hopes that in the future, fans will look back fondly on AEW's tag team revolution.
"Every team, including us, we would come off the bench because we only have a two hour show, so we can only have one or two tag matches on the show and we have a stacked division. It's tough, but we're blessed to have this talented group of guys. I don't remember a division being this talent.

I feel we're at a renaissance, just an unbelievable division where 20 years from now, people will look back like 'holy crap, did we not realize what they were giving us every week? Look at this division they had.' We take great pride in it."
With three AEW tag matches making WrestleTalk's Top 10 Matches Of The Year , it's fair to say that the impact from The Young Bucks' tag team division is already being felt by fans.
What are your thoughts on the above story? Let us know in the comments on Twitter or Facebook.