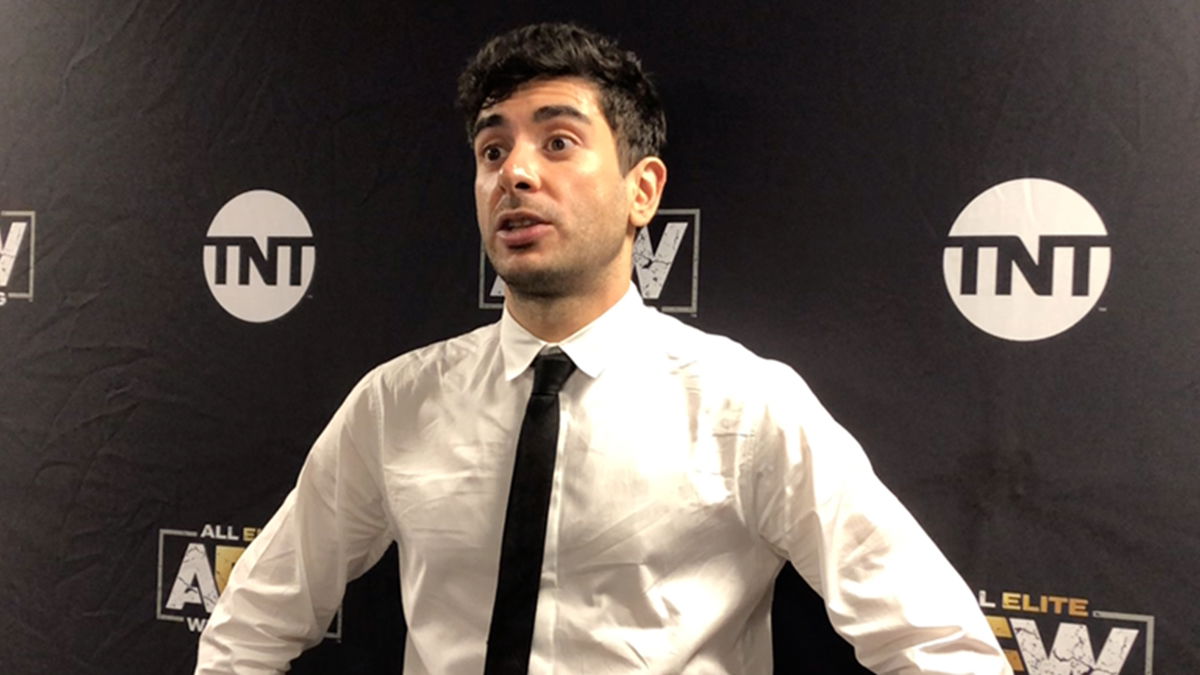 AEW President Tony Khan has explained how he balances all of his executive responsibilities.
Wrestling fans know Tony Khan as the head booker and president of AEW, and the owner of ROH.
Because Khan does so much for AEW, some forget that he actually acts as an executive for several other companies.
In addition to his pro-wrestling roles, Tony Khan serves as the Chief Football Strategy Officer for the Jacksonville Jaguars, the Vice Chairman and Director of Football Operations for Fulham FC and the owner and chairman of TruMedia Networks. 
Speaking with The Athletic, Tony Khan discussed his current responsibilities, noting: 
"I used to spend 80 hours a week or more in my office in Jacksonville at TIAA stadium (TIAA Bank Field, home of the Jaguars), and I have been working for over a decade in football analytics, and it had been my primary focus.
"This is my 11th season at the Jaguars. I purchased a company called TruMedia about eight years ago, and TruMedia is one of the world's biggest engineering firms in terms of sports analytics, service, support and tools as far as sports organizations, big media partners, as well as major sports teams.
"(I was) working with NFL teams, the Jaguars specifically, but also other sports. For example, 25 of the 30 Major League Baseball clubs get engineering and software and support form TruMedia.
I used to spend all that time in the office — and I'm still in the office a good amount — but now I have a lot of other business interests.
"I could be focusing on AEW or Fulham Football Club at any given time.
"It just depends on what time of year it is and what time of day it is, whether it's football season or if it's a Wednesday night (for 'Dynamite') or wherever I am or whatever my priority and attention is that night."
Khan continued, noting that every day is different for him:
"Every day is different depending on what time of the year it is and which day of the week it is. Wednesdays are always wrestling-focused because Wednesday night is "Dynamite" on TBS.
"The taping of Friday night's 'Rampage' does allow for a little bit more flexibility, and that's a big part of my schedule, Wednesdays and Fridays.
"And then on the weekends during football season, there are often Fulham matches and Jaguar games on the same weekend.
"Fulham will also play different days during the week throughout the season with different nights of football on the TV schedule in the UK for the Premier League. It just really depends.
"During the NFL Draft, I might be doing more with the NFL, but on the other hand, during the Premier League transfer window and the time leading up to the transfer window, I might be more focused on that than anything.
"I typically would be really focused on Fulham anytime there's a transfer window approaching or when we're in the midst of a transfer window. That's how it plays out, but every week, there's a lot of focus on wrestling.
"Different days of the week, it's different depending on if there's an AEW show, and every week, there's different things on the punch list we do to get ready for 'Dynamite.'
"And then it plays out differently every week how my schedule is built, depending on whether it's football season or what's happening in player acquisition and free agency."
Tony Khan stated that it's his responsibility to keep track of his schedule.
Check out WrestleShop.com for all your favorite WrestleTalk merch, the WrestleTalk Magazine, wrestling shirts for grown-ups, and more!