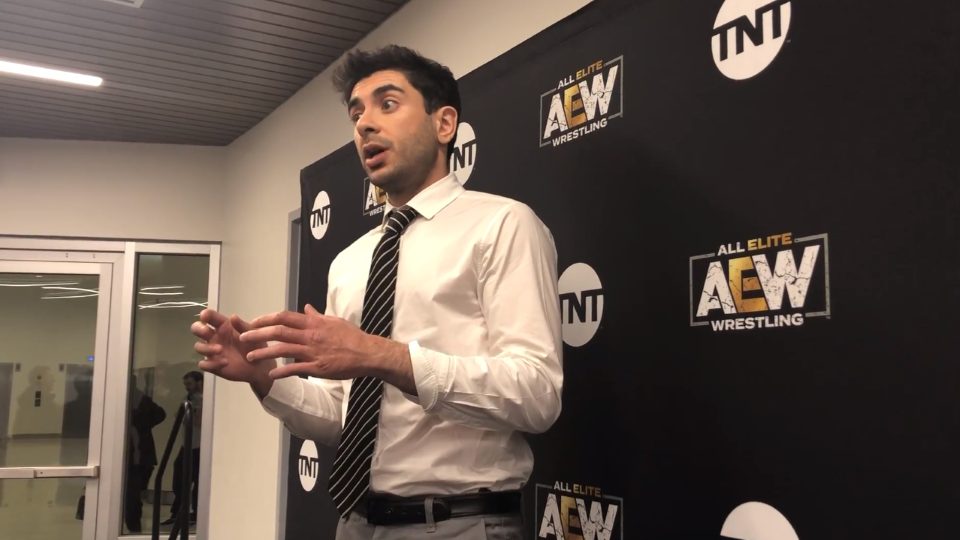 The inter-promotional crossover between All Elite Wrestling and New Japan Pro Wrestling is finally happening. Now, Tony Khan has gone into detail about how he tries to treat everyone in each company fairly.
Khan recently spoke with Wrestle Fetish where he said that he wants to protect AEW while also being respectful of IMPACT and New Japan. Here is the quote, courtesy of Fightful:
"Hopefully, you can create a synergy where together, the two companies are stronger than they were as two individuals. I think that's happening with the relationships we're building. We're starting to see things that are helping both sides and creating a buzz that is bigger than just one company. The biggest thing in relationships with me is to treat people really well and be honest with people. I try to and I don't bat 1.000, but I try to treat people well and that's why people like to work [for AEW]. I think people have had a good experience, for the most part. I try to be honest with people about what I'm looking for and I do think that sets us apart from some other wrestling companies.

In dealing with other wrestling companies, I try to treat them the same way. Whether it's Scott [D'Amore] and Don [Callis] or the folks from New Japan, I try to treat them with a lot of respect off-camera and on-camera, I don't necessarily treat everyone with respect [laughs]. I don't want to be a character like that on our show. For the relationship off-camera, it's very important, but you have to protect your own company. Sometimes, we're all too protective and there is a balance. There is a fine line you have to walk it very carefully where you protect your own company but also do interesting things."

"A lot of our wrestlers have been big stars in New Japan. There are a lot of people that have been in New Japan and know it well. A lot of fans watch both companies and that's great. I encourage that and want people to be fans of both companies."
Tony Khan has been appearing on IMPACT broadcasts in character for the first time on television. Before this, he had only been shown in passing backstage at AEW.
What are your thoughts on the above story? Let us know in the comments on Twitter or Facebook.