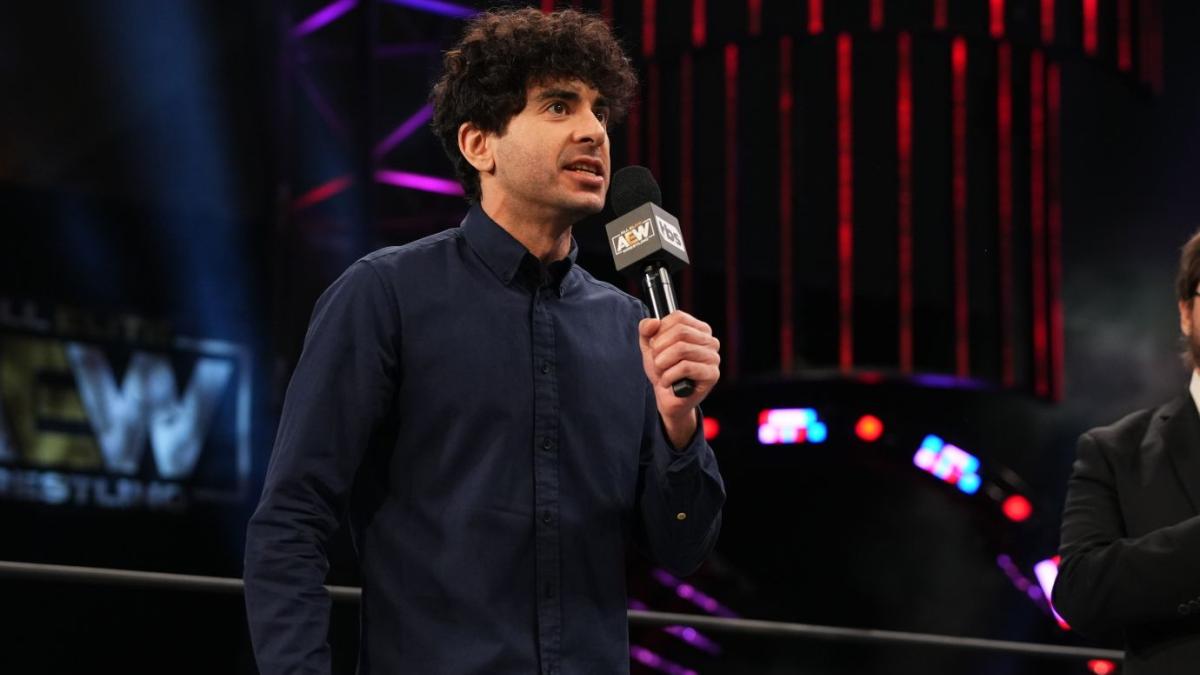 During the AEW All Out 2023 post-show media scrum, Tony Khan confirmed the departure of another talent from AEW.
Obviously the big news the past couple of days has been the firing of CM Punk, but there was another exit that may have gone under the radar.
Sonny Kiss, who had been with AEW since the promotion's first ever show, was removed from the company's website roster page a day before Punk.
During the media scrum, Tony Khan confirmed he decided not to renew Kiss' contract. Khan said:
"I really like Sonny Kiss. We have a roster of over 100 wrestlers now across AEW, and Sonny is a great wrestler.
"I think I've done a lot to really keep the locker room stable and I have a lot of people that I not only keep under contract but also I've done well to not do major mass layoffs and let 20/30 people go at a time.
"But I do think I can't renew every single contract in AEW, it would be impossible, and with such a big roster and a limited amount of TV spots, I think Sonny Kiss is a great wrestler, and had a lot of potential from the very beginning of AEW, and still has a lot of potential as a wrestler, and I really like Sonny Kiss.
"I think Sonny Kiss could certainly be back potentially too. We've seen wrestlers go on and do some exciting stuff and come back, like Stu Grayson for example. So you never know what the future holds for Sonny Kiss or AEW.
"But I think Sonny Kiss has a lot of talent and I definitely wish him the best as a wrestler and still really hold Sonny in very high regard.
"It's true that I didn't renew that contract but not because I don't like Sonny.
"I book all the matches and I do all the paperwork and put everything down on paper, I like Sonny a lot and every opportunity Sonny's had and every match I've booked Sonny in, I put some thought into and put it together.
"But I would say the same of every wrestler here, and right now with a huge crew, I think it's hard to get everybody on TV.
"One thing that also is a challenge to be honest is losing Dark and Elevation, and it's put more of an emphasis on five hours of television, so I think some of that was made up with TV spots.
"So a lot of people have stepped up, but the roster has grown and grown. There's more wrestlers than there were when we started, it's a much, much bigger roster than the original AEW roster that Sonny was a great part of.
"And Sonny and a number of people who are not necessarily with AEW anymore we'll keep an eye on them and certainly would be open to bringing them back if something opens up.
"If I get an idea for a story or if anybody has an idea that I like for a story that I would do, or if they get really hot and I get interested. So I think Sonny's got a lot of potential still and is a young person so, definitely open to that.
"And Dark and Elevation I think Sonny wrestled a lot on those shows, and that's something that we don't really have right now and the TV spots are tight, so that's a lot of what it is. But certainly Sonny's a good wrestler."
If you use this transcription or any portion of it please credit WrestleTalk.com and link to this page.
Kiss has yet to comment.
Think you know the most about wrestling? Join our Wrestle League predictions competition for free, and be in with the chance of winning $250 of Amazon vouchers. Make sure you subscribe to email notifications to make sure you never miss a show.