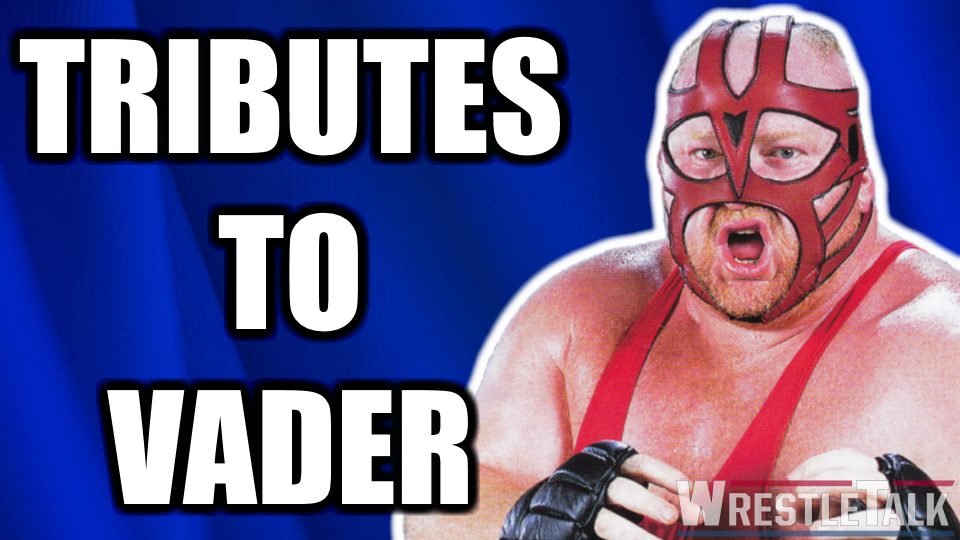 Tributes have been pouring in since the announcement of the death of Leon 'Vader' White at the age of 63.
'Vader' was trending in the United Kingdom on Twitter on Wednesday afternoon shortly after his family tweeted that he had passed away on Monday night after battling pneumonia.
One of the first tweets of tribute came from his old foe Mick 'Cactus Jack' Foley with whom the big man had a hellacious feud in WCW in 1993/4.
Vader vs Cactus Jack was an iconic rivalry in WCW and included many hard-hitting and punishing battles, including the infamous match where Foley lost his ear in Munich, Germany, in March 1994.
My heart is heavy with the news of Leon White's passing. He was an amazing performer who brought out the very best in so many. Best big man ever, the most effective monster heel of his generation. My heartfelt prayers to his loved ones, and my gratitude for having known him. pic.twitter.com/uy3yBfwZOs

— Mick Foley (@RealMickFoley) June 20, 2018
The world's top wrestling promotions also paid their respects, including WWE, for whom Vader worked in the mid-to-late 90s.
WWE is saddened to learn that Leon White, better known to WWE audiences as Vader, passed away Monday night at the age of 63. https://t.co/UNIbdS680I

— WWE (@WWE) June 20, 2018
IMPACT Wrestling tweeted: "We are deeply saddened to hear of the passing of Vader. Our thoughts are with his family today."
Vader's former manager in WCW, the great multi-time World Champion Harley Race, tweeted:
"It's with sad condolences to hear that my long time friend @itsvadertime has passed away. He was a great person to manage and a great human being."
A man who has followed on Vader's legacy as a hard hitting and hard working big man, Samoa Joe, also took to Twitter to pay his respects.
Rest in Power Big man. A shame we never got to mix it up more. #VaderTime pic.twitter.com/mFIEUfY1xE

— Samoa Joe (@SamoaJoe) June 20, 2018
'Road Dogg' BG James had this to say:
I'm saddened to hear about the passing of Leon "Baby Bull" White aka "Big" Van Vader! My prayers of strength go out to his family at this time, I'm sorry for your loss. #RIPVADER
British star Will Ospreay, who faced Vader in a match at Revolution Pro Wrestling in London in 2016, tweeted:
"May you finally be in peace. RIP Vader."
The Iron Sheik also joined the many paying tribute, simply tweeting: "God bless Vader forever."
Please feel free to comment below with your own tributes to Leon 'Vader' White.