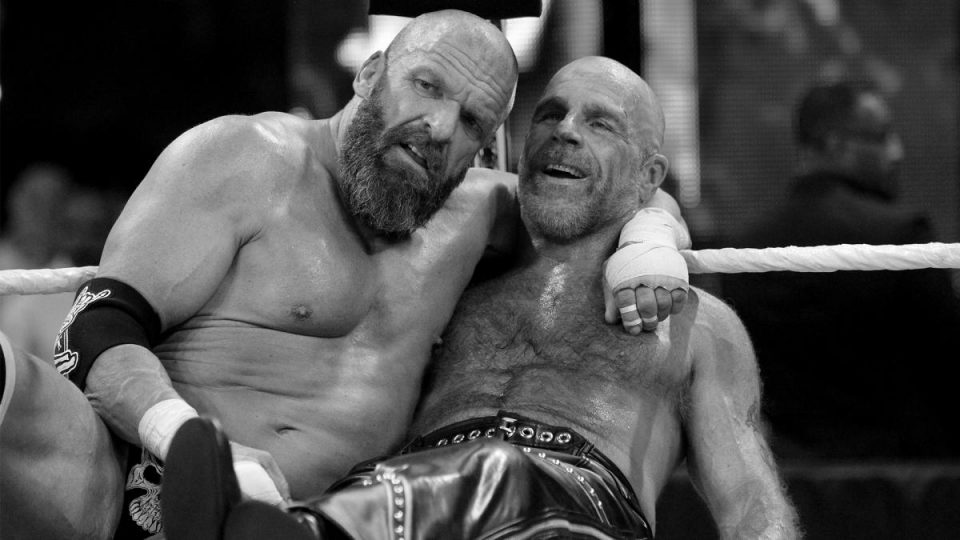 As we reported immediately after the event, Triple H suffered an injury during the main event of Crown Jewel that severely limited his performance in the match.
It has since been confirmed that, as speculated, Hunter suffered a torn pectoral muscle after taking an awkward bump out of the ring.
WWE posted the news on its website, noting that Triple H will be returning to the United States this week to undergo surgery to repair the tear.
Pectoral tears, depending on the severity, often have a long recovery time. Tino Sabbatelli from NXT tore his pectoral muscle in April and is expected to be out for nine months.
If Triple H is out for the same amount of time then he will miss WrestleMania, where he is rumoured to be battling a returning Batista in one of the show's main events.
There are also question marks about whether Hunter will be able to make the upcoming NXT UK tapings in three weeks time at Liverpool or whether he will have to hand over the reins to someone else and direct traffic from afar.
Either way, this is bad news for WWE with yet another name joining an ever-growing injury list.