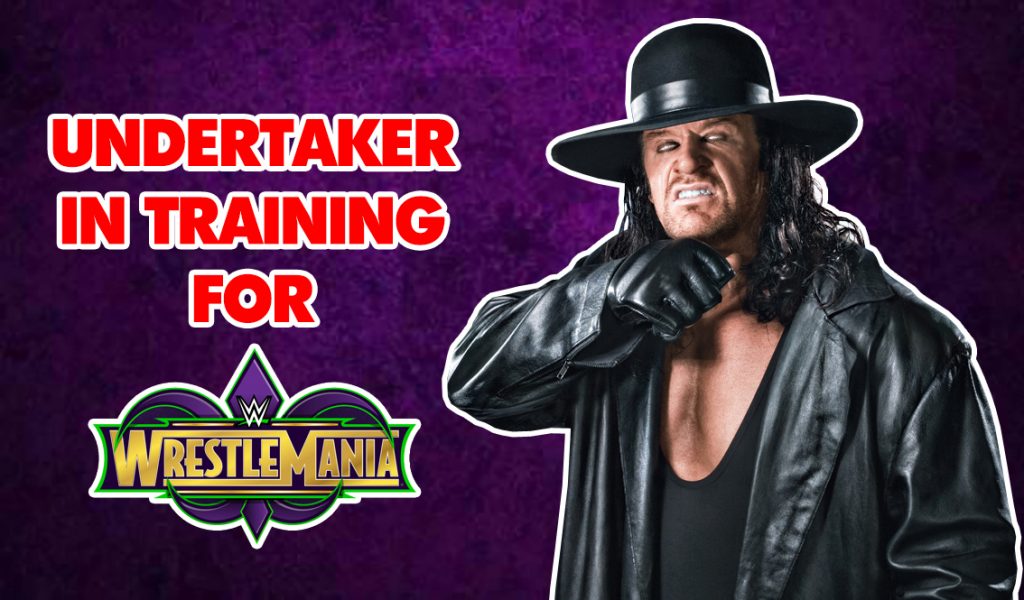 A video has surfaced online courtesy of Michelle McCool's Instagram account of her and husband The Undertaker in training at their home gym. (Please note, you need to scroll through the videos to see the footage of Undertaker working out).
https://www.instagram.com/p/BfbfQWdhAiH/?utm_source=ig_embed
Undertaker appears to be getting in shape for his expected return to the ring at WrestleMania for a long-rumored match with fellow WWE icon John Cena
The likelihood of this epic showdown happening has increased significantly in recent weeks with the way John Cena has been booked on Raw. Cena has repeatedly stated that he needs to find a path to WrestleMania, with his current focus winning the Elimination Chamber to earn a Universal Title match with Brock Lesnar at the supershow.
However, Cena is highly unlikely to win that bout (Roman Reigns is the runaway favorite), which would leave him with nothing to do at 'Mania. That is likely where Undertaker will come into play, especially as Cena recently dropped a line into a promo that WWE Superstars "come back from the dead" at WrestleMania, which was an obvious hint.
This writer would not be surprised to see McCool involved in WrestleMania either. She was given a good run in the Women's Royal Rumble and was tied for the most eliminations when all was said and done. With a women's equivalent of the Andre the Giant Battle Royal expected at WrestleMania, she would be an obvious candidate to be involved.