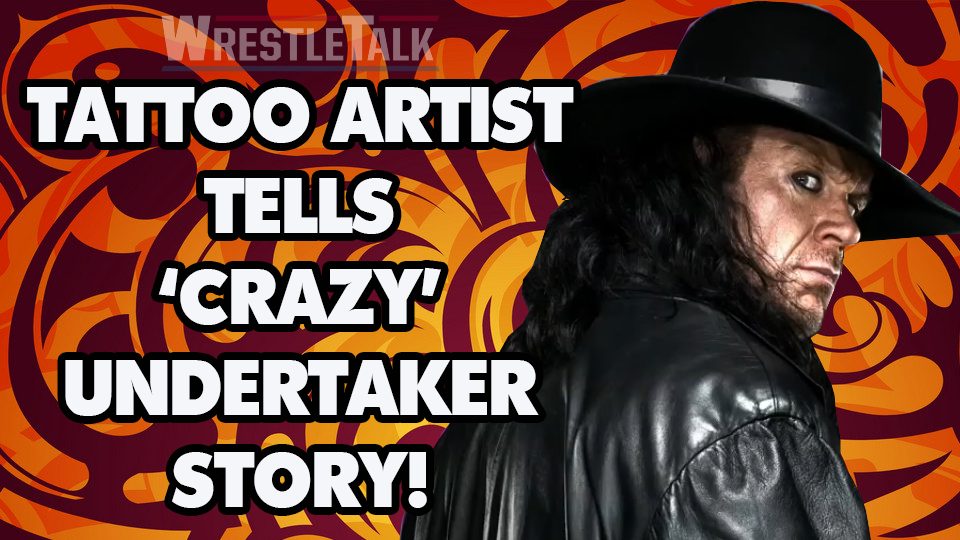 It is no secret that the Undertaker is an individual with energy that fills the room; this is due to his size and persona, but also his tattoos. Undertaker has tattoo sleeves on both arms and also elsewhere on his body including his neck, throat, and torso.
We know his history of tattoos, good and bad, including cover-ups, but what the world has not known in the past is who has been behind those tattoos.
Recently in a video for Inked, a YouTube channel all about tattoos, artists told their craziest stories when it came to previous clients. The video saved the best for last (a biased opinion), as the tattoo artist's story involved the Undertaker.
The artist's name is Paul Booth, and he is absolutely a seasoned veteran within the field of tattooing, as the Undertaker is in wrestling; he has been at the top of tattooing for decades, so the two mesh well together professionally.
Booth tells an insane story about how, in the 90's, "Bill and Ted"-like fans of his brought him a special gift while he was tattooing the 'Phenom' in a hotel room:
"So they brought them upstairs to the room and they said, 'yeah we got a head for you.' I'm like, 'a head?' They were like, 'yeah we were partying in a cemetery the other night after it rained and there was a mudslide, and we found a head in the mud and we thought you should have it.'

"I said, 'oh cool, let's go get it.' It's in the trunk of the car and the Undertaker was kind of freaked out by the whole thing so he didn't come along, but I ran downstairs, because I'm weird and disturbed, and why wouldn't I?"
Booth made his way downstairs without 'Taker, and the kids presented him with a garbage bag. Booth lifted the bag and felt the damaged head. He discovered the head was moving because it was filled with maggots. Booth then politely turned the gift away from his fans and thanked them. The fans swiftly returned it back to the cemetery.
All the while, the Undertaker was directly upstairs. I would feel odd letting someone tattoo me after touching a dead man's head; no, not THAT 'Dead Man!'
Related Content:
Which WWE superstar tattoo is your favorite? Let us know by discussing it with us on Twitter and Discord today.