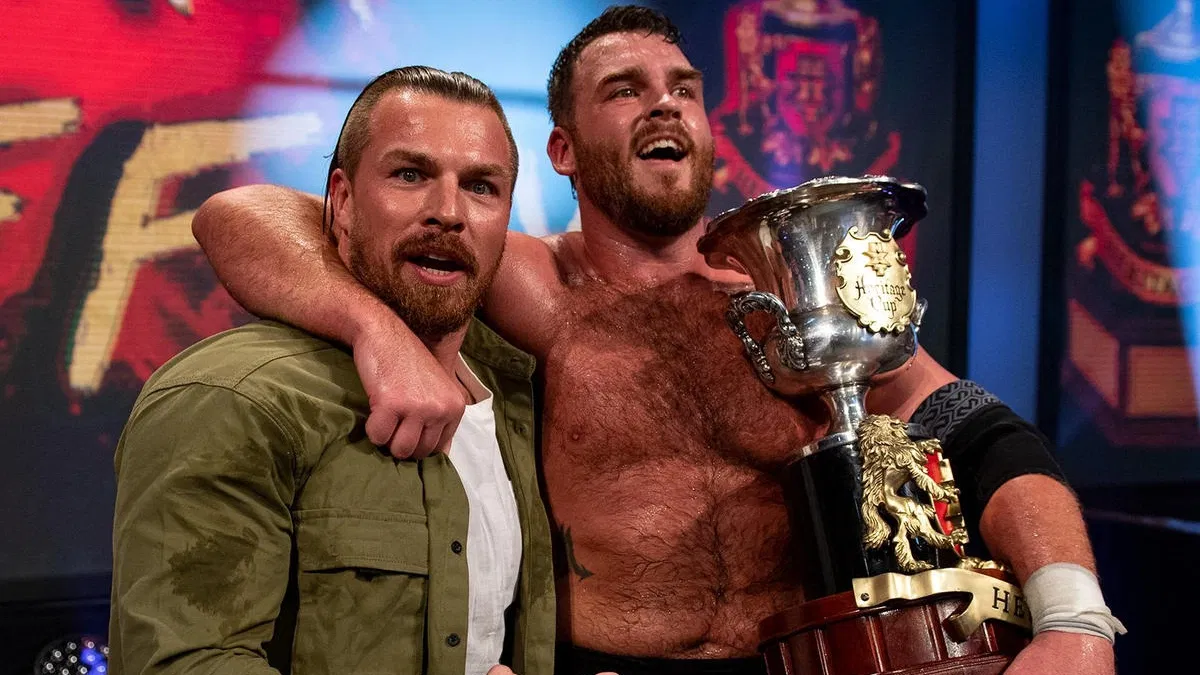 The talent featured on WWE's NXT UK brand have reportedly been 'very worried' about the brand following the brand's recent cancelled tapings.
Furthermore, several of the brand's top stars such as Tyler Bate, Blair Davenport and the Gallus members made appearances on this week's NXT 2.0 show, seemingly preparing them to move over to the US brand.
However, WWE announced today that the NXT UK brand is in fact dead, and will be repurposed in 'NXT Europe' next year.
The final show featuring NXT UK talent will be the Worlds Collide show on September 4, which pits the top stars of NXT 2.0 against the top stars of NXT UK.
As for the future of the talent on the brand that wasn't moved over to NXT 2.0, Shawn Michaels spoke on the future of the NXT UK stars, noting that they will be spread out over the main NXT brand and the NXT Europe brand.
He said:
"So some of it, like everything with the WWE and NXT, that pipeline is always fluid. It's going to be one of those situations where we're going to have a lot of representation going into Worlds Collide. It's what NXT has always been and that is to be a pipeline for the WWE in support of RAW and SmackDown. That process is going to continue. We're going to use the UK talent that we can to go into Worlds Collide and keep that representation out there for as long as we can. And as we move things over here in the process, we'll make all those decisions in 2023 about who's a part of NXT Europe and who continues to stay here in NXT in hopes of getting a main roster call up."
If you're in the UK but didn't manage to get tickets to Clash at the Castle on September 3, WrestleTalk is hosting a watch party at The Joiner on Worship in Shoreditch, London, and we'd love for you to join us! Click here for more details.