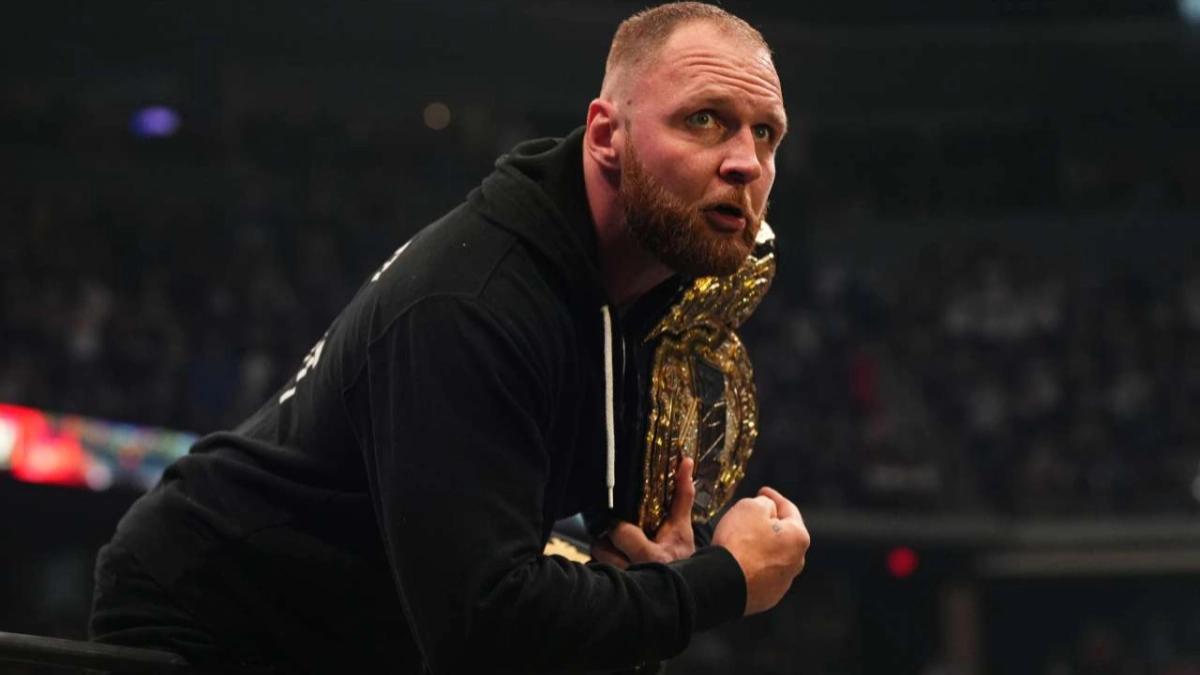 GCW promoter Brett Lauderdale has discussed whether AEW World Champion Jon Moxley could return to the controversial promotion following his new AEW contract extension.
Moxley lost the GCW World Championship to Nick Gage at GCW's Fight Club event. The loss came one day after it was announced that Moxley had signed a contract extension with AEW, tying Moxley to AEW and its international partners exclusively.
Lauderdale has now opened up about the situation on The Business of the Business podcast, and discussed whether or not he expects Moxley to return to GCW following the title loss.
He said:
"I've had very little interaction with AEW itself over the years. Booking Moxley, I never spoke to AEW, it always was just Mox, talking to him and him handling I guess whatever needed to be handled with AEW. But I'm sure things are gonna change now.

"I don't think we'll see him as frequently. But I do think we'll see him again. I think if there comes a time where there's somebody he wants to wrestle or a show he wants to be a part of, I think he'll be there. I think he'll let me know in much the same way he's let me know over the last, whatever it was, 399 days.

"He'll shoot me a text and say, 'What do you got coming up in this month?' Or 'When are you gonna be in this place?' That's how it would often come together. So I wouldn't be surprised if I hear from him again in a few months or six months or whatever, sometime in the next year, I wouldn't be surprised if he comes back again and stops in for another event.

"But again, he does have priorities, and I don't expect it. I don't know what the word is. I wouldn't be surprised. I'll continue to look at it as a bonus any time he comes around."
Lauderdale also discussed the relationship between GCW and AEW:
"I don't know, I'll be honest. The real honest answer is I don't know what our relationship is with AEW, and I don't mean that in a bad way or a good way. Again, I have very little direct interaction with AEW. So I don't know.

"In terms of there being AEW people being banned or barred from wrestling for GCW, I'm not sure that such an edict exists. I would think that if that was a rule, I would think I would know. But again, they don't send me a weekly email or an update. So I'm not sure.

"Everything's just on a case-by-case basis. So we'll see. I think that we're very fortunate and I'm very grateful for all the times that they have been gracious to allow their talent to come and work for us.

"Even if it is the end, even if we're not gonna be seeing their people around anymore, it's been good while it lasted, and it's helped our company a lot and I'm thankful for grateful for that."
This comes after rumours emerged about a potential working relationship between GCW and WWE.
For more information about the win/loss records of AEW wrestlers, check out our stats page.
Transcription courtesy of Fightful.
Check out WrestleShop.com for all your favorite WrestleTalk merch, the WrestleTalk Magazine, wrestling shirts for grown-ups, and more!