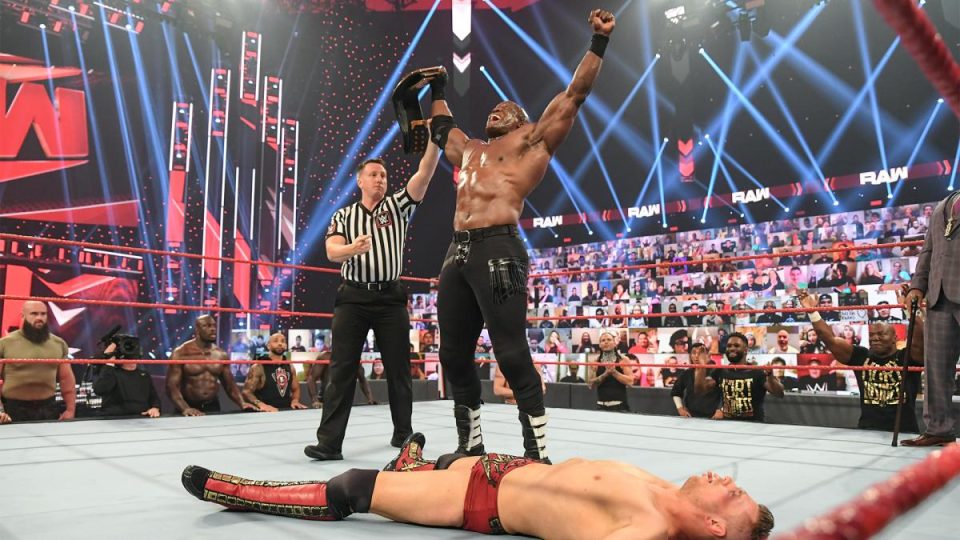 The viewership numbers have come in for the March 1, 2021 episode of WWE Raw. Many people were curious as to what kind of numbers the advertised WWE Championship match would bring in. Now, we have the answer.
Showbuzz Daily has reported that the show averaged 1.88 million viewers. This is down slightly from last week's average of 1.89 million viewers. Showbuzz also reported the 18-49 male key demographic started at 0.71 for the first hour before climbing to 0.75 for the second and again to 0.76 for the final hour.
Raw was built around The Miz defending the WWE Championship against Bobby Lashley. The title match was originally scheduled for 9:00 pm but it would be pushed back twice. Ultimately, Lashley won the title for the first time in the main event segment.
The show featured a match between Sheamus and Drew McIntyre which was well-received by fans. Additionally, Charlotte Flair laid down the challenge to Asuka for a Raw Women's Championship match at WrestleMania 37.
WWE's next pay per view is Fastlane and Raw spent some time building towards the event as well as WrestleMania 37.
What are your thoughts on the above story? Let us know in the comments on Twitter or Facebook.