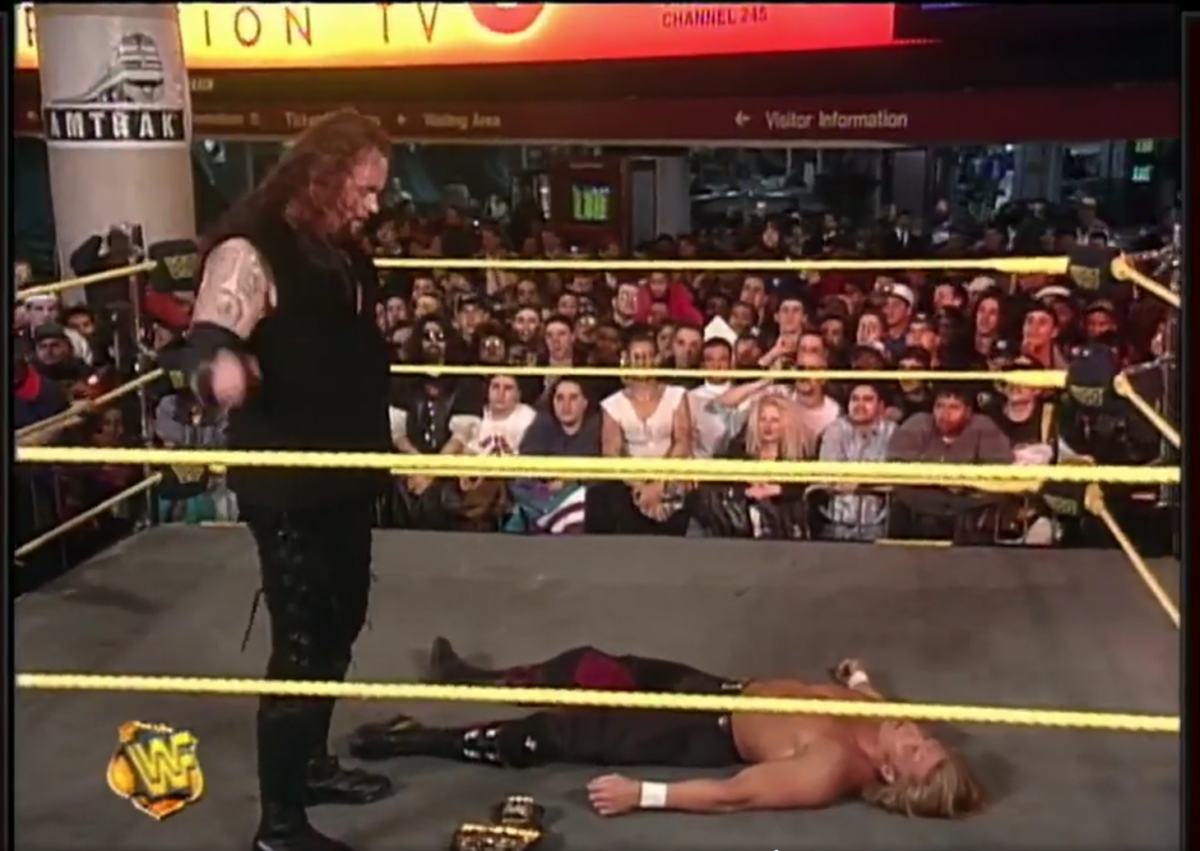 Vince McMahon was the only person who could give the speech inducting Undertaker into the WWE Hall of Fame and it didn't disappoint.
Referencing several situations in which he knew that Undertaker had been faced with interesting circumstances, Vince McMahon shared a wild story about one match in particular:
"There were however some other challenges along the way, that were more outside the ring that he might have been a little more reluctant to accept but he did none the less.

"Like the time we were shooting Shotgun Saturday night, it was a short lived television syndicated show in which we shot in various locations but principally in the New York City area. Bear in mind, in those days we didn't bother with permits, no safety measures whatsoever, it's just what we called 'run and gun.'

"So imagine this, you get off the train at Penn Station and as soon as you get off the train all the sudden you look over and see The Undertaker and Triple H fighting on an escalator. The public had no idea what was going on, even jaded New Yorkers said 'what the hell is this?!'"

If you use this transcription or any portion of it please credit WrestleTalk.com and link to this page
The match that Vince is referencing came on an episode of Shotgun Saturday Night listed by WWE as occurring February 8, 1997, for the Intercontinental Championship and does indeed feature the Undertaker battling it in the humble accommodations of Penn Station.
The match also does feature a tombstone piledriver by Taker on Triple H onto the escalator after the foes exit the very basic ring they are wrestling in as Triple H attempts to flee up the stairs but with Undertaker in hot pursuit.
Definitely worth the watch, which you can do here.
To make sure you stay updated with all the latest wrestling news, add WrestleTalk.com to your Google Discover feed and follow us on Twitter!