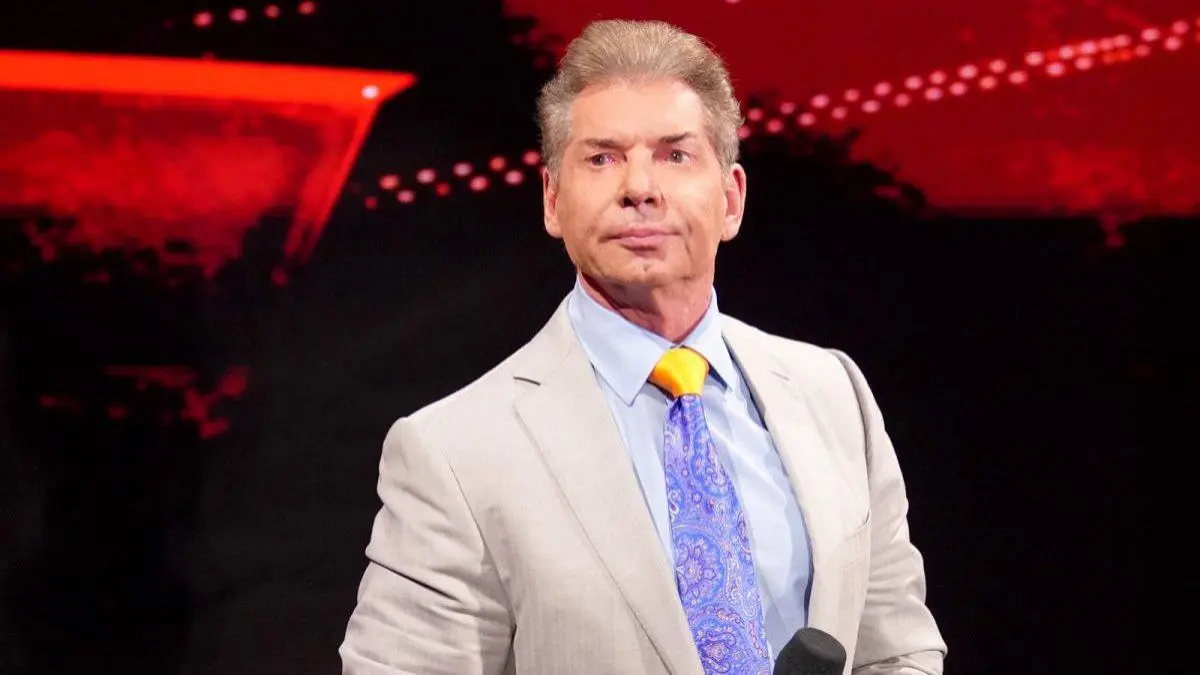 A new report from the Wall Street Journal indicates that Vince McMahon has agreed to pay over $12 million in "hush money" over the past 16 years to "suppress allegations of sexual misconduct and infidelity".
That money is said to have gone to four women who signed agreements with McMahon that prevent them from "discussing potential legal claims against or their relationships with" McMahon.
This includes a $7.5 million payout to a former wrestler who alleged that McMahon coerced her into giving him oral sex, before allegedly demoting her and declining to renew her contract in 2005 when she rejected further sexual encounters, according to "people familiar with the matter".
It was said the wrestler and her attorney negotiated the payment for her silence in 2018.
In a different deal, it was alleged that a WWE contractor was paid roughly $1 million in 2008 after she presented the company with unsolicited nude photos she had received from McMahon and alleged that he sexually harrassed her on the job.
And in a 2006 agreement, a former manager who'd worked for McMahon for 10 years before he allegedly initiated a sexual relationship with her was believed to be paid $1 million to stay quiet about it.
This is in addition to the previously reported January 2022 $3 million agreement with a former WWE paralegal that was reported by the WSJ last month.
WWE's board of directors is said to be investigating the agreement with the paralegal, and the aforementioned 2018 agreement with the former wrestler.
The board is also investigating allegations that John Laurinaitis had a sexual relationship with the same paralegal, which had also been reported previously.
In addition, the board is looking into a $1.5 million non-disclosure agreement involving misconduct claims against Laurinaitis that was reached in 2012 with a former employee who alleged that she had an affair with him and he demoted her after she ended it.
The WSJ hasn't been able to confirm whether the board is looking into the 2008 NDA with the contractor, or the 2006 NDA with the former manager.
A spokesman for the WWE board's independent directors declined to comment. Laurinaitis and an attorney representing McMahon didn't respond to a request for comment.
The investigation is being conducted in cooperation with Simpson Thacher & Bartlett LLP.
A WWE spokesman told the WSJ that the company is taking the situation seriously and is cooperating with the investigation.
As reported previously, Jerry McDevitt told the WSJ that WWE did not pay any monies to the former paralegal on her departure.
The former paralegal was said to have been brought into WWE as a legal assistant in 2019 without even applying for the job. Sources stated "McMahon had met her at his Stamford, Conn., condo building, where both were living".
According to sources, WWE placed her in the legal department because her resume said she had attended law school. She allegedly talked with colleagues about her close relationship with McMahon "often", allegedly so often that her boss in the legal department asked her to stop because it was making people uncomfortable.
In 2021, she was transferred from the legal department to Talent Relations under John Laurinaitis. McMahon allegedly requested for her salary to be raised from $100,000 to $300,000, but the company settled on $200,000.
An anonymous email to the WWE board in March alleged that McMahon made the request to give her a raise after they had entered a sexual relationship. The email also alleged that McMahon "gave her like a toy" to Laurinaitis.
We will continue to provide updates on the situation. We highly encourage you to read the full WSJ report at this link.
All further updates and follow-ups on this story can be found at this link.