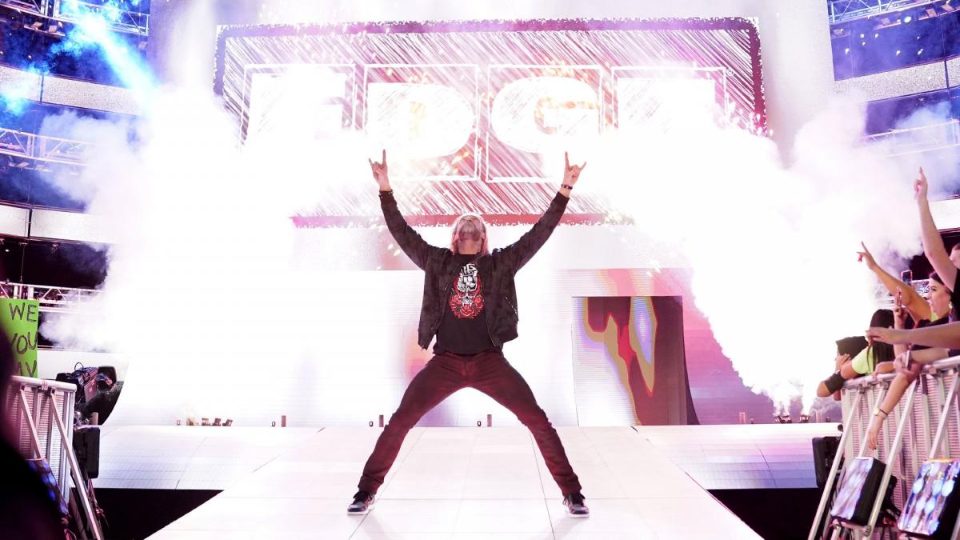 When you look at last night's viewership for Raw, you might be excited that Edge's return saw a ratings increase from the week before.  However, when you look at trend data over the last few years, it's starting to look a little scary for WWE.
The Wrestling Observer pointed out an interesting trend for Raw's ratings after the Royal Rumble. Take a look at what's happened since 2016:
2016: 4.10 million
2017: 3.62 million
2018: 3.40 million
2019: 2.71 million
2020: 2.40 million
1.7 million people less tuned in to WWE Raw after the Royal Rumble last night than in 2016.  That's quite alarming and Dave Meltzer says WWE should be concerned they can't pop ratings after a major pay-per-view.
There's a lot of discussion about fewer people watching television and people get content in different ways.  Let's take a look at another television show.  Modern Family is finishing up its last season on ABC.  Here are it's season finale ratings since 2016:
2016: 6.719
2017: 6.202
2018: 5.020
2019: 4.410
Generally, speaking season finales usually pop ratings for sitcoms.  We haven't seen what the actual series finale will do for Modern Family in 2020, but the show has steadily been dropping since 2016.
In fact, Modern Family has seen a drop of 2.3 million and could see even more with this year's show ending. Of course, it's hard to keep a sitcom feeling fresh after 12 seasons.
Raw's been on the air forever, seemingly.  How does it compare to another show that's been around for what feels like forever? Here are CBS' Survivor's Fall Season Finale numbers since 2016:
2016: 9.090
2017: 8.702
2018: 7.716
2019: 6.521
Survivor has now had 37 seasons between its Fall and Spring seasons.  In 4 years, Survivor has lost almost 3.5 million viewers on their season finales.
Even the Super Bowl isn't immune to this drop.
2016:  111.9
2017:  111.3
2018:  103.5
2019:  98.2
Long story short, WWE didn't have as much room to fall as some of those other shows.  They've seen a 41% drop in viewership since 2016 for the post-Royal Rumble show.  Modern Family saw a 34% loss. Survivor has seen a 28% drop. The Super Bowl has seen a 12% drop.
The WWE argument that fewer people are watching TV than ever before certainly holds up.  However, when you look at the rate in which they are losing their audience this cannot be explained away by people cutting the chord.
Sure, people are, but a lot of folks who still have cable are just not watching. If bringing back Edge who brings back memories of better times in ratings doesn't pop a bigger rating on the Road to WrestleMania, then what will?
WWE has a lot of work to do to bring back those who've stopped watching. The question is at this point is there anything they can do?  Only time will tell.