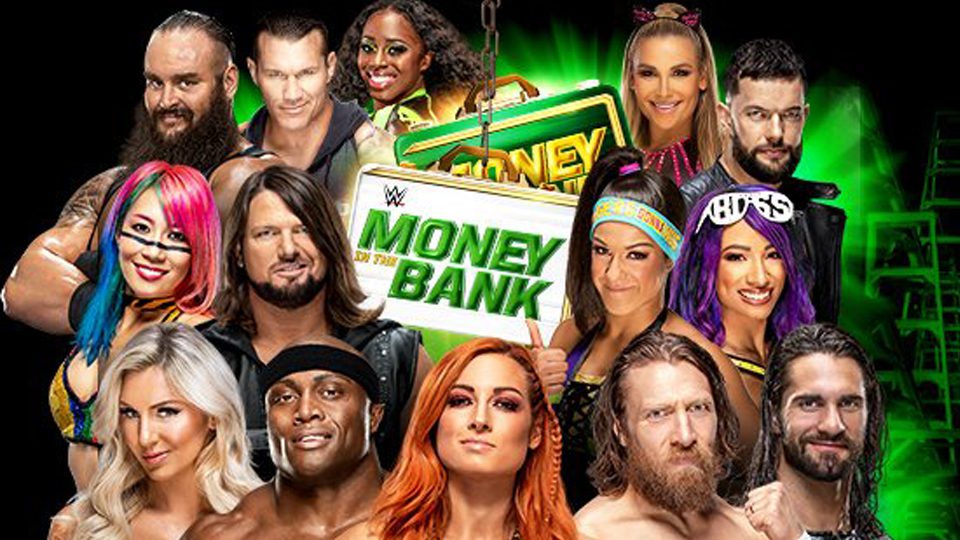 WWE announced several weeks ago that for the first time ever, both of the Money In The Bank matches scheduled for the upcoming pay-per-view will take place at WWE HQ in Stanford, as opposed to in a traditional venue.
This is a very exciting idea, with superstars starting at the lobby of the building, before making their way to the top of the tower where it is believed that a traditional ladder match will subsequently take place.
In another first, WWE has confirmed that this year, both the men's and women's ladder matches will take place at the same time, making for another pretty cool dynamic. The news was confirmed by Michael Cole and Corey Graves on last night's SmackDown.
Both Men's and Women's Money in the Bank matches will go down AT THE SAME TIME, it was announced on #SmackDown.

Because fighting up through the building was just too vanilla! I'm excited to see what craziness ensues. pic.twitter.com/sLHCvciMJW

— Alex McCarthy (@AlexM_talkSPORT) May 2, 2020
Ryan Satin of WWE Backstage and Pro Wrestling Sheet also reported last night that the idea of the match taking place throughout the pay-per-view, with commentary checking-in throughout the show was thrown about. However, there is no word on if this is indeed the plan.
I heard the idea floated around of the MITB match happening throughout the PPV, with commentary checking in on things between PC matches.

If that's the case, I think that's a really fun way to play it now that it's confirmed to be a giant free-for-all. https://t.co/nTFQbv1OfM

— Ryan Satin (@ryansatin) May 2, 2020
For what it's worth, I'm a big fan of this news. While having the bout take place at WWE HQ is exciting, it would have perhaps been overkill if both ladder matches took place at different times throughout the show. Having both at the same time certainly makes more sense and will inevitably add to the chaotic nature that the bout is bound to have.