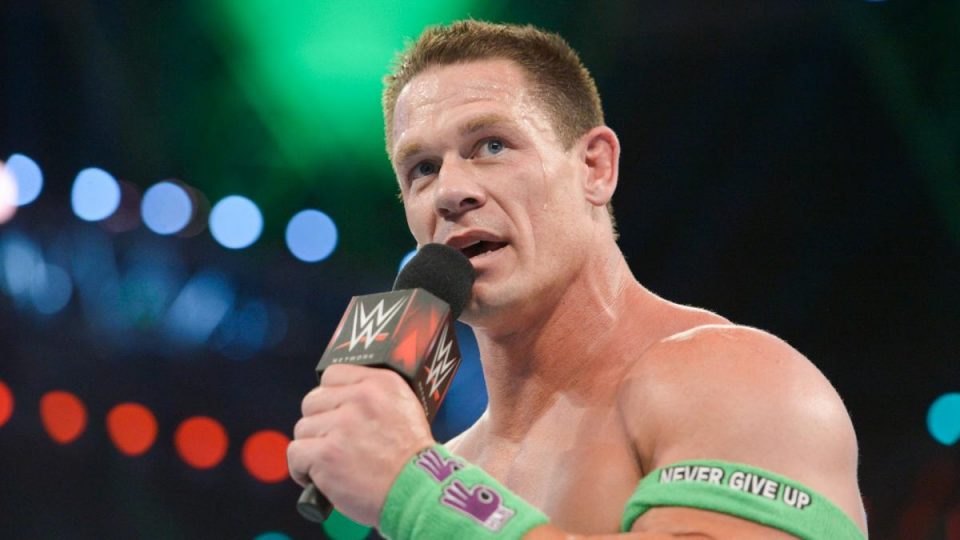 Now that the decision has been made to go ahead with hosting Crown Jewel in Saudi Arabia, WWE faces a new dilemma: what to do about John Cena and Daniel Bryan.
Both have refused to appear at the event, as reported previously, despite being involved in feature bouts on the show. Both men were still advertised for matches at the show on television this week, even though creative was told to make plans to replace Cena.
The belief was that this was in case the show moved, which looked almost certain prior to today's announcement. As it has not been, WWE now has to confront the issue.
According to Robbie Fox on Twitter, who previously reported that Cena and Bryan had refused to attend the show, nothing has changed:
Still awaiting confirmation on Bryan, but John Cena is still 100% off the show.

As reported by @iamjohnpollock, the WWE were hopeful they'd come to terms with Cena, but there's been zero change on John's end.

— Robbie Fox (@RobbieBarstool) October 25, 2018
WWE responded to these claims with a statement given to Pro Wrestling Sheet:
"As always, we maintain an open line of communication with our performers and will address each situation accordingly".
The statement says little of note other than just about acknowledging that there is truth to the story and they are trying to resolve it. However, as Fox says in his tweet, Cena is steadfastly sticking to his decision.
WWE had a similar situation with Rob Van Dam several years ago when he refused to go to Iraq for a Tribute To The Troops show, despite heavy pressure from WWE officials and Vince McMahon directly.
[WARNING: CLIP BELOW FEATURES STRONG LANGUAGE]
https://www.youtube.com/watch?v=_q4VoaIfhh8
A potential PR disaster
McMahon refused to answer any questions on the Saudi show during today's quarterly investors' call, instead referring people back to the official company statement.
One way or another this situation is going to be messy for WWE. If the company tries to force Cena and Bryan to attend it will be a PR black eye if news gets out. That is the last thing WWE needs at this point.
On the flip side, if both high profile names pull out then it will not go unnoticed by the mainstream media. They will be painted as top stars within the company opposing WWE's decision to go ahead with the show, which could cause a swell of reports featuring similar sentiments.
It's a tough situation for WWE but one entirely of their own making. They could have pulled out, they were given countless chances, but they refused. The backlash that follows is on them.