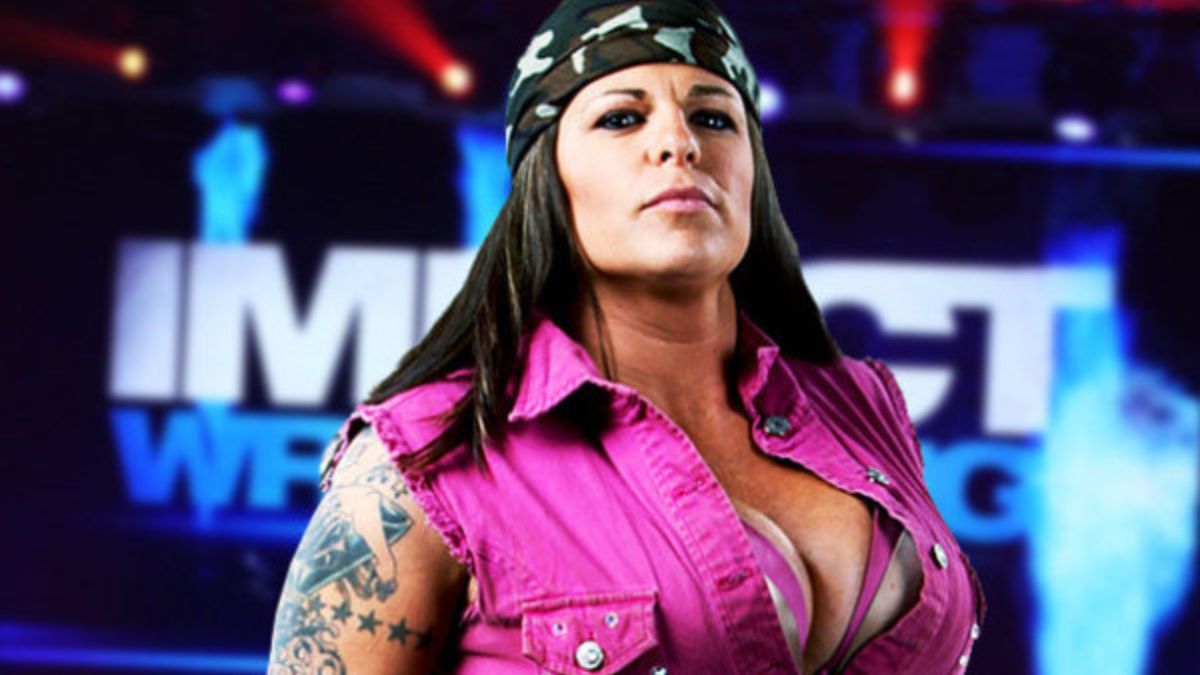 A WWE Hall of Famer has agreed that ODB was ahead of her time and still has a lot to offer today.
After a stint in WWE's developmental system, ODB became one of the top stars in TNA's Knockouts division. She debuted for the company in 2007 and had a seven year run ending in 2014.
During her initial run, ODB won the Knockouts Championship four times and also had a reign with the Knockouts Tag Team Titles with Eric Young. She would also return to the promotion multiple times over the years, including a brief run in 2021.
During the latest edition of his 83 Weeks podcast, Eric Bischoff and co-host Conrad Thompson discussed the former four-time Knockouts Champion's time in TNA.
Thompson brought up why timing is everything and shared his belief that ODB was ahead of her time. Bischoff agreed and said:
"She would, and I dig her. She was real, she was relatable. When you had the rest, you had the Beautiful People, and a lot of the women in wrestling at that time, they were hot, and they knew they were hot, many of them were, and they relied on that, the physical appearance and the sexuality."
"That was kind of coming off the WWE Diva thing, and that was the nature of women's wrestling at that time, generally speaking."
Describing ODB as an alternative to the other Knockouts, Bischoff said:
"Here you have someone that comes along, and she is the exact opposite of all that. On top of that, she's got a voice like The Crusher, which I just think is so sexy and cool."
"She was tough, she sounded tough, she looked tough, and she leaned in that character. She was very real, which is why she did so well."
The WWE Hall of Famer agreed with Conrad and shared his belief that she still has a lot to offer today, saying:
"I agree with you, Conrad. I think if timing was a little different, if she came storming out [for] WWE or AEW today, I think she still has a lot to offer."
"I don't know where her head is at. I don't know where she's at physically, if she can works or if she even wants to work anymore. But she can cut a promo, and she can make you believe, so you're about 75% there."
"Now if you can just finish it off with some great action in the ring, you're making money today. I can't say enough good things about her. She's very cool."
Bischoff concluded by noting that the former TNA Knockout didn't play politics and stated how she was fun to work with, saying:
"She's very independent-minded, by the way. My impression of her was that she didn't play the politics, she really didn't. She was fun to work with, a real pro, and I agree. If the timing would have been a little different, we'd be having a whole different conversation about ODB."
Transcription via Fightful
Think you're a wrestling mastermind? Well you can prove it by taking quizzes in our brand new quiz section! Don't forget to tweet us your results!