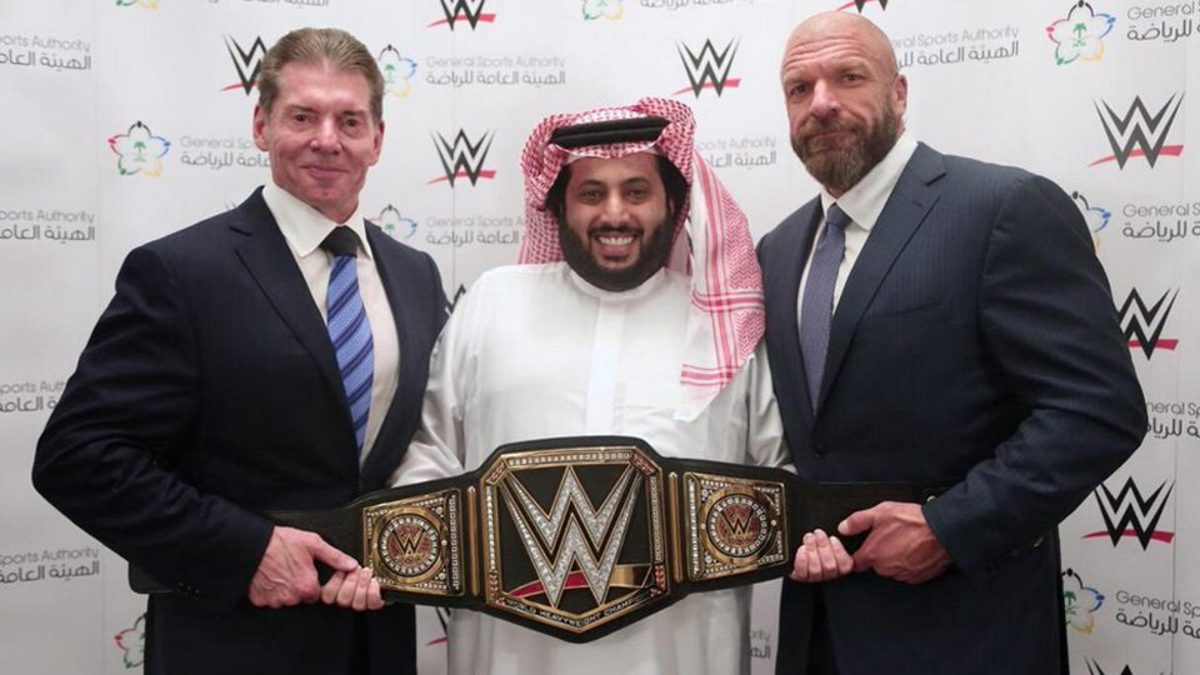 WWE investors who had felt misled by WWE's dealings with Saudi Arabia have won settlement approval.
The City of Warren Polic and Fire Retirement System brought a class action lawsuit against WWE in March of 2020. This was due to their belief that WWE had misled their investors regarding their deal with Saudi Arabia.
Here is the official approval to settle the case, per Bloomberg Law:
"World Wrestling Entertainment Inc. and investors who say it misled them about problems with its business ties to Saudi Arabia secured final approval for their $39 million settlement in federal court in New York.

"The cash deal represents about 18.2% of estimated classwide damages, the investors told the U.S. District Court for the Southern District of New York when they sought preliminary approval last year. Judge Jed S. Rakoff gave his final sign off to the settlement in an order docketed Thursday.

"The professional wrestling group's investors in 2020 accused WWE of misleading them about the status of media rights deals in Saudi Arabia. Rakoff rejected WWE's bid to dismiss the suit later that year and preliminarily approved the settlement in March.

"The settlement class consists of everyone who acquired WWE common stock from Feb. 7, 2019, through Feb. 5, 2020, and lost money as a result, with exceptions for those with other close ties to the company, Rakoff's order said. There weren't any objections to the settlement.

"Lead counsel Labaton Sucharow LLP will get $7.02 million—18% of the settlement fund—in attorneys' fees, Rakoff said in a separate order docketed Thursday. The firm will also get more than $468,000 as reimbursement for litigation expenses."
Prior to the pandemic, WWE had been holding events in Saudi Arabia twice a year. This dates back to the Greatest Royal Rumble in 2018.
To make sure you stay updated with all the latest wrestling news, add WrestleTalk.com to your Google Discover feed and follow us on Twitter!