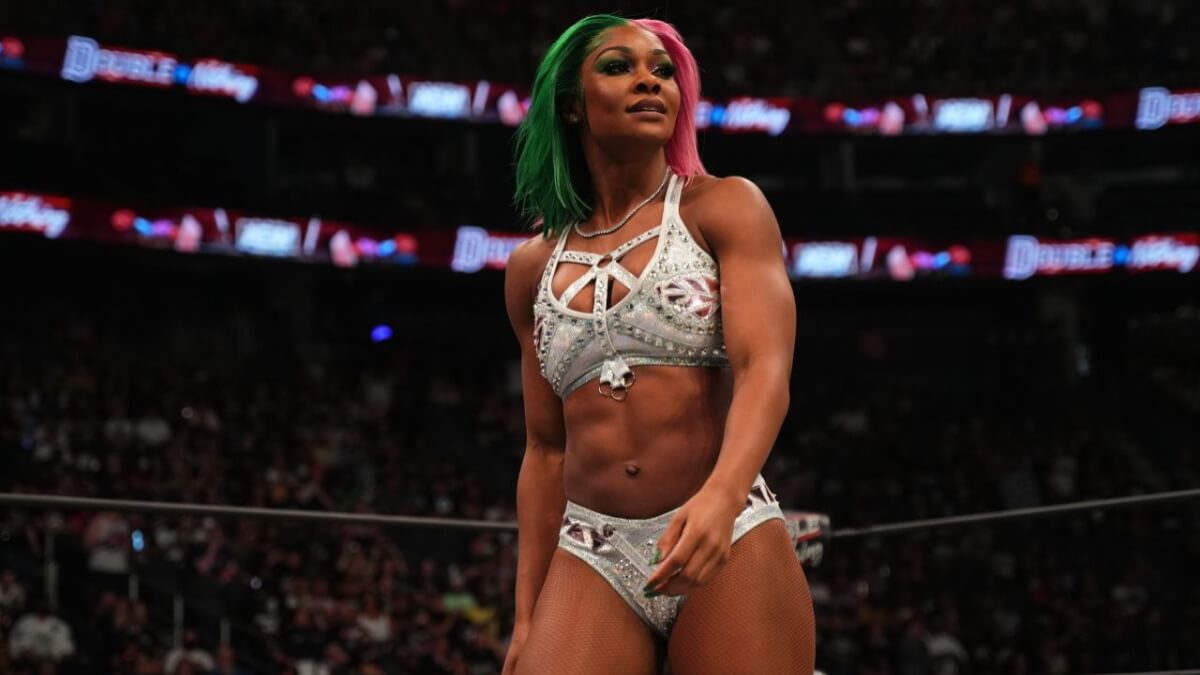 WWE NXT commentator Booker T has commented on rumors about Jade Cargill leaving AEW and joining WWE.
As previously reported by Fightful, former AEW TBS Champion Jade Cargill is set to leave the company.
Fightful also reported that sources within WWE are of the belief that Cargill's contract could be structured in a way that she could sign with WWE 'imminently'.
Speaking on his Hall of Fame podcast, Hall of Famer Booker T stated that he believes that Cargill will become a megastar if she joins WWE.
Calling the former AEW TBS Champion a star, Booker T said:
"Jade Cargill has WWE written all over her. She's a WWE superstar. It's not that she couldn't fit in AEW … I'm saying she is what WWE has always promoted … that super-athlete, that super-soldier.
"This is something I anticipated. Her star power is so huge right now … they (AEW) put the title (TBS Championship) on her but didn't even have to make her the champion. She was still the focal point of that whole thing."
"I think in the WWE, she's going to progress a whole lot quicker.
"WWE is not going to put her in positions where she's got to do a lot of the stuff that those girls in AEW want to do — like go out there and have a deathmatch or one of those crazy matches.
"In WWE, her star power is gonna grow like crazy. She's gonna be a megastar in WWE."
Wanting to see Cargill work with Bianca Belair, he added:
"Can you imagine Bianca (Belair) and Jade as a tag team? All that muscle! That's Harlem Heat all over again!"
Booker T also appeared to confirm that two current WWE stars are set to leave the company, which you can read more about right here.
Transcription via Wrestling Inc. 
Think you know the most about wrestling? Join our Wrestle League predictions competition for free, and be in with the chance of winning $250 of Amazon vouchers. Make sure you subscribe to email notifications to make sure you never miss a show.