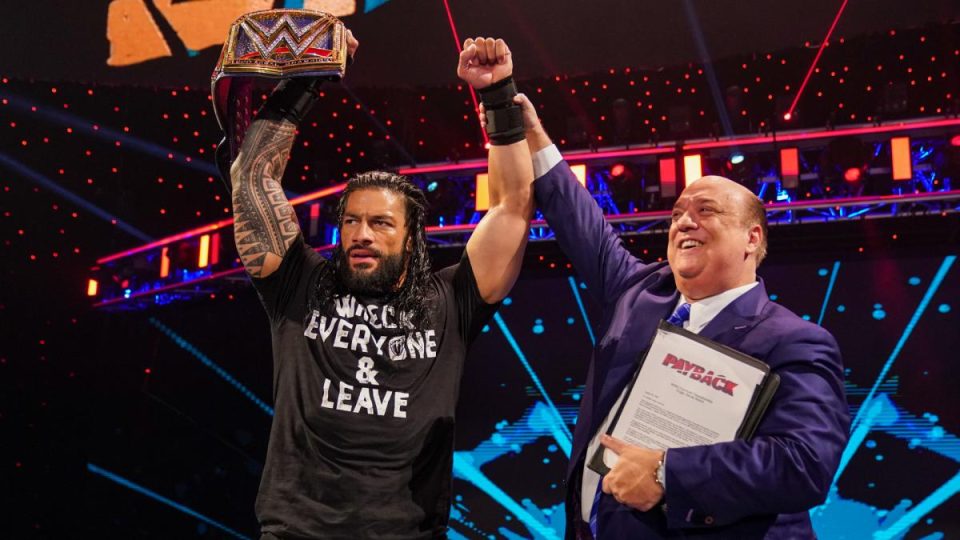 In the latest Wrestling Observer Newsletter, Dave Meltzer has noted that WWE is working on making the relationship between Paul Heyman and Roman Reigns completely different from the dynamic between Paul Heyman and Brock Lesnar.
The idea that WWE is going for reportedly is that Roman Reigns and Paul Heyman aren't friends, with Reigns clearing being in control of the relationship:
"With Reigns it is the opposite. There is no friendship. The idea is that with Reigns, he is completely in charge of the relationship and that, at least in idea, Heyman was done in wrestling with Lesnar gone and had nothing left."
We will reportedly not see Reigns smiling or laughing when Heyman is cutting promos. This is reportedly to play up the idea that the two men are not friends, and have nothing more than a working relationship.
The idea that WWE wants to make the relationship between Roman Reigns and Paul Heyman as different as possible from that of Heyman and Brock Lesnar has been exemplified by the fact that Heyman has dropped the "advocate" name and adopted the "Chief Advisor" moniker.