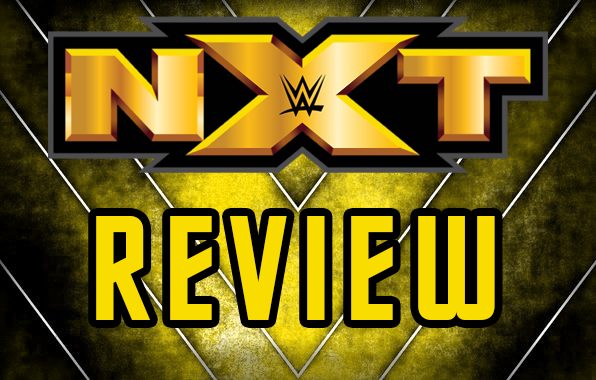 You ever needed someone to hate you? Maybe there was an annoying kid at school who wouldn't leave you alone despite you not showing him any interest.
Well, just watch Tommaso Ciampa's heel run since turning on Johnny Gargano and you'll never have that problem again. From attacking Johnny before matches to just being a total **** in his promos, he's the guy everyone loves to hate, and the hate is only going to increase.
This week, he went one better. The show started with a huge pop as Johnny Gargano's music played, but of course, out walked Ciampa instead. He explained that despite losing their match at Takeover: New Orleans, he would always win the war.
This brought out Johnny's wife, Candice LeRae, who asked Ciampa what was wrong with him, and pleaded with him to stop tormenting her and her husband. This whole feud feels so real and so personal, something incredibly hard to manage in the world of kayfabe.
They actually make you believe that they hate each other, and want to cause physical and emotional pain to one another. Lovely stuff, keep it up everyone.
Lacey Evans squashed a jobber called Brandi Lauren. Fine. She was then attacked by Kairi Sane, which is much more interesting. Both have got great acts and can really go in the ring, especially Kairi with her "yacht persona."
It's refreshing to see several women's feuds running at the same time, something seen on the main roster about as often as a Curt Hawkins victory.
Ricochet and the Velveteen Dream were having a brilliant fight. The key word in that sentence is "were," because they were rudely interrupted by the world's most cartoon-like scary man, Lars Sullivan.
As a result of this, next week we will be seeing a two-on-one handicap match between the three men, which I am most looking forward to I have to say.
All three men feel like credible threats to the NXT Championship, and any combination of these three in a match with Aleister Black is something I can more than get behind. It's all just so good, and I want more and more.
Kona Reeves defeated Raul Mendoza in a glorified squash match, but it was still better than half the matches we get on a main roster weekly show!
But this was all just filler, because the main event six-man tag match between the teams of Pete Dunne, Danny Burch, Oney Lorcan and the Undisputed Era was absolutely bloody brilliant.
Getting a six-man tag match right is one of the hardest things in professional wrestling, simply because of the high amount of people in the ring at any given time.
I could watch this match over and over again. There was just so much to enjoy about it. From Pete Dunne's incredible forearms to the heel tactics of the Undisputed era, and then with a bit of fire from Burch and Lorcan, it was just a recipe for complete brilliance.
This has just got me even more excited for British Strong Style vs. UE at the WWE United Kingdom Championship, which is saying something, because I was already pretty damn excited to tell you the truth.
What were your thoughts on the show? Let us know in the comments below or on Twitter here.