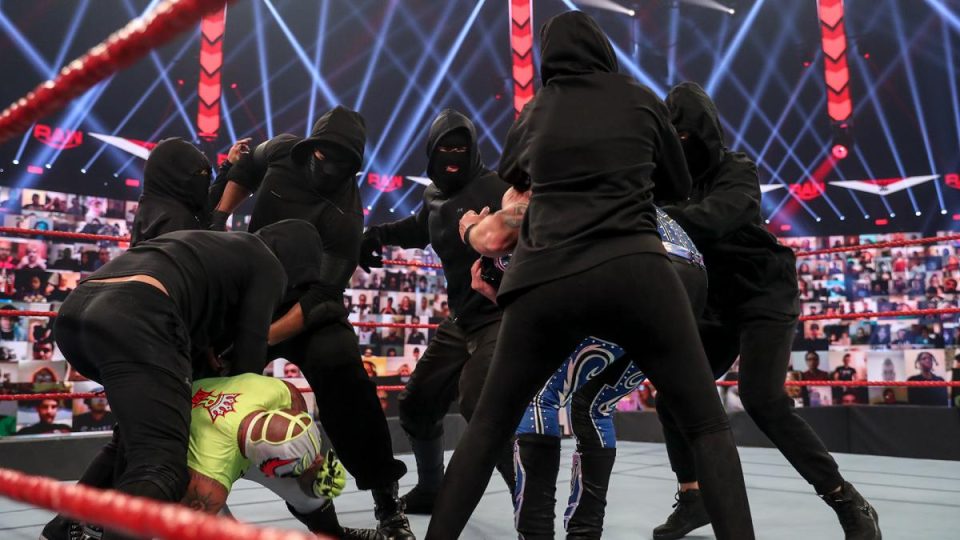 One of the big mysteries in WWE today has been the identities of the members of the 'group that calls themselves RETRIBUTION'.
We might be one step closer to having done so, as following Monday's Raw, an image was posted to Reddit indentifying Monday's attackers as being:
Kayden Carter
Mia Yim
Shane Thorne
Dominik Dijakovic
Dio Maddin
Chelsea Green
Now of course there's no guarantee that they're all correct, but you can see the comparisons and similarities between the figures and the names associated with them.
There's also the fact that we've seen more than just six members of RETRIBUTION in the past, and that it's also been reported the people used at various points weren't the actual eventual group and were just 'placeholders'.
The image is below, so let us know what you think.
.