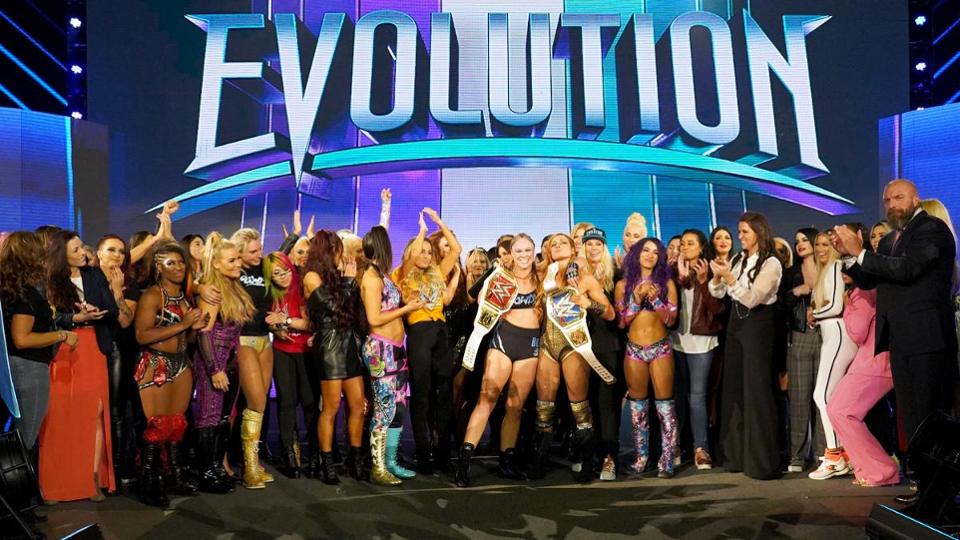 Despite being employed by the company, Carmella has appeared on The Bella Twins' podcast to speak about her frustrations with how WWE is currently booking the women's division.
Carmella noted that she would "want to see the women" if she was just a fan watching at home. She even suggested things have regressed with regards to how WWE treats its female wrestlers:
"Even, myself, I would sit at home and watch Raw and it would be 10 p.m. before I would see a woman on the show," said Carmella. "It's like, 'this is a three-hour show. What the hell?' Even if I'm just a fan, which I am. Like if I didn't work at WWE and I was just sitting at home watching, I want to see the women. That's why I tune in. If I'm waiting until 10 p.m. to see a girl, it's like, 'what the hell?' That's not okay for little girls at home or whoever is watching waiting for the women. It just feels like oh, now, there's only a focus on maybe two women or one women's storyline. Like you were saying back when you were there, we had 3 women's storylines on a 2-hour show and that was when I was still with James [Ellsworth], so we know it's a possibility. We know that they're capable of doing that. I think sometimes there's this weird shift and people kind of forget. We need to remind them, no. We are a big part of the show. We don't have to have matches every week, we can do promo segments or backstage segments, even a 30-second insert into the show, just to show hey, here she is. She's represented on the show. Then, if people are talking about it, maybe next week we give her a little bit of a longer segment because people want to see that. Whether it's me, or whoever it may be."
This is just the latest example of WWE seemingly showing little care for the women's portion of their roster, with Mickie James revealing that WWE rejected her pitch for an all-female show as they claimed it wouldn't make money.
What are your thoughts on the above story? Let us know in the comments on Twitter or Facebook.
Thanks to Fightful for the transcription.