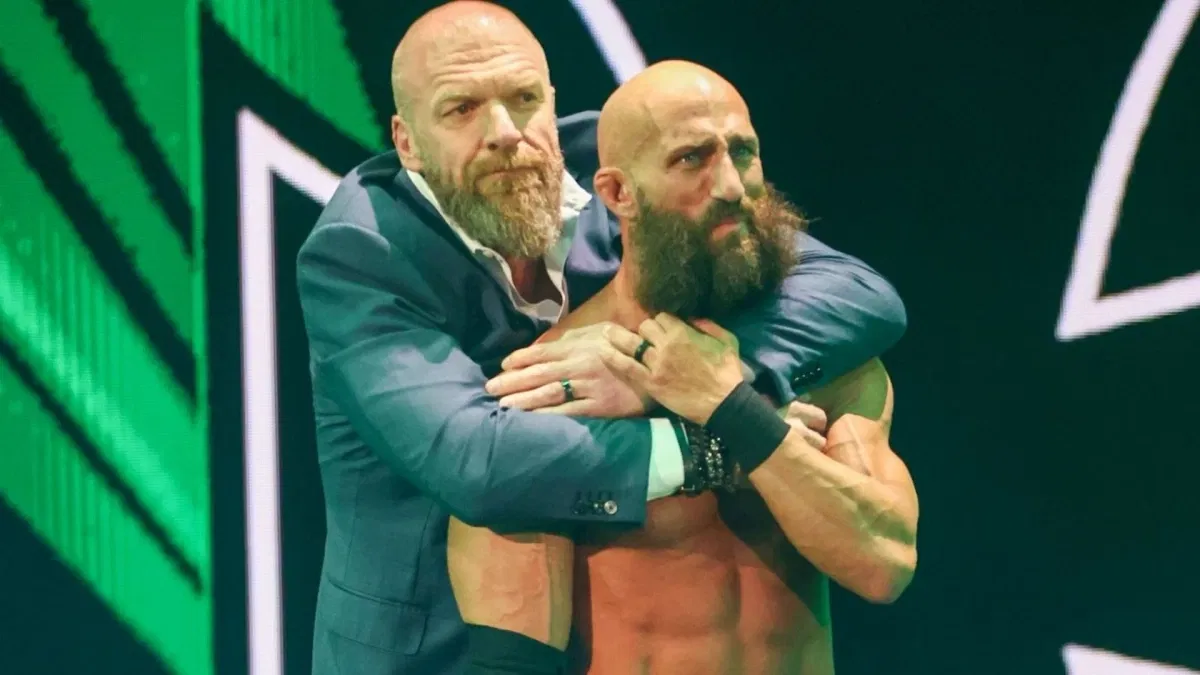 Things may seem to be all rainbows and unicorns in WWE with Triple H gaining power… but that might not be the case for everyone.
While people like Ciampa look be in line for a big push, there are only so many people you can focus on, which means some talents who were pushed under Vince McMahon are probably going to be affected negatively to make way for the ones Triple H wants to elevate.
It seems like those people are aware of this, as Dave Meltzer said on Wrestling Observer Radio:
"I've heard from some talent and generally they are positive. But there are definitely people who are worried that they're gonna lose their spots, and there will be some people who will, because you're gonna have different visions of who the top people are. And not everyone can be a top person."

If you use this transcription or any portion of it, please credit WrestleTalk.com and link to this page.
Just to name an example, Omos is someone who was pushed heavily under Vince McMahon for obvious reasons, but he hasn't been on TV since Triple H took over. It's not like he wasn't available because he did work a Main Event match before Raw last night against Ezekiel.
Some people have wrongly grouped Theory into this conversation, forgetting that Triple H is the one that signed him to NXT in the first place and pushed him there. Theory wasn't on last night's Raw seemingly due to the death of a family member, not because Triple H isn't going to push him.
It'll be interesting to see if there are any more talents who were positioned as big names under Vince that find themselves falling down the card to make way for fresh faces.
If you're in the UK but didn't manage to get tickets to Clash at the Castle on September 3, WrestleTalk is hosting a watch party at The Joiner on Worship in Shoreditch, London, and we'd love for you to join us! Click here for more details.