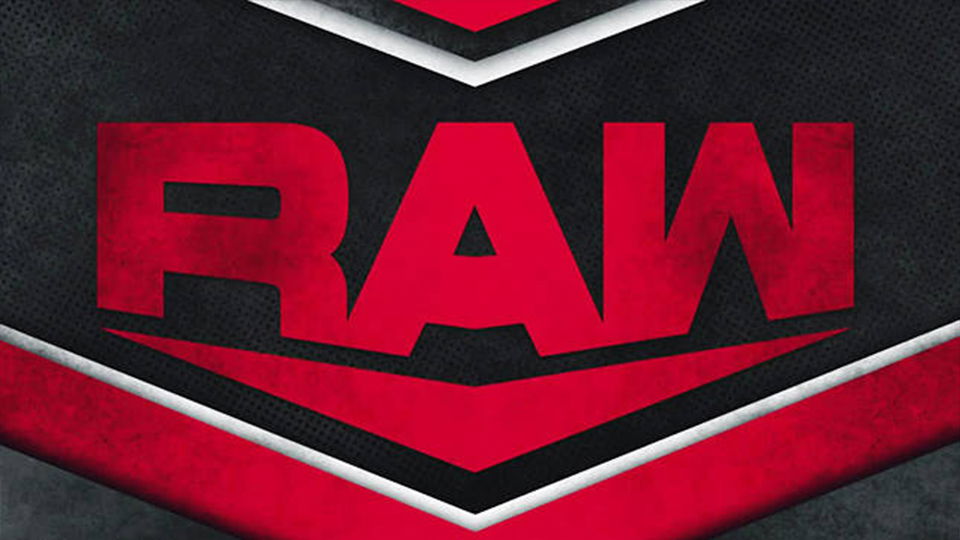 As we barrel headfirst towards Raw like a rampaging Otis, all that remains in the back of our minds is the lingering residue of the Elimination Chamber pay-per-view. Like fingerprints on an abandoned handrail, the faintest glimmer of Sunday's extravaganza fades from memory as we turn our attention longingly towards WrestleMania 36.
If you can stomach one last review of Elimination Chamber after an admittedly packed week, here's my brief take.
Meh.
It was fine. Nothing wowed me, nor did anything truly offend me. It was indeed, in the truest sense, a show that happened.
https://www.instagram.com/p/B9hokYxljCh/
So we move toward another Monday Night Raw, unyieldingly, ready to be satiated by our patented weekly brand of "sports entertainment". And, as WWE is often wont to do, the rundown for the night's show was uniquely ambiguous.
Drew McIntyre was slated to "be in action". In what capacity was unknown. Maybe he would be staging a much-needed intervention for Rowan and his spider puppet. Elsewhere, Shayna Baszler – winner of the women's Elimination Chamber match – will be doing… something. That's really all the tease we got. And yet, truthfully, it's arguably all we need. We know that Shayna and Becky Lynch are on a collision course for the 'Show of Shows' next month. Honestly, how far wrong could they possibly go with the build getting there?
But the highlight of Raw, undoubtedly, is Edge's return. A vicious attack at the hands of Randy Orton left the legend on the shelf just one day after his stunning return from retirement at the Royal Rumble. But now he was back, presumably to continue the path to the inevitable WrestleMania encounter with 'The Viper'. Like so many of WWE's more shocking moments, this would've been so much more exciting had it not been announced ahead of time on the company's gazillion social media platforms. But we take what we can get, and an appearance by Edge promises to be excellent.
https://www.instagram.com/p/B9hva2cFDlN/
So, unlike Elimination Chamber, we'll end on a high. On to the review!
---
The Best of Raw
'The Man' Comes Around (Without Her Goofy Glasses)
Becky Lynch has been the walking embodiment of what a teenager considers a 'tight meme game' the last few weeks. From GOAT jackets to goofy sunglasses, she's been largely intolerable. So when 'The Man' came out to start Raw, I was thrilled to see that she had done away with all the bells, whistles and costume jewellery.
https://www.instagram.com/p/B9iFyhIhA-x/
Sure, the first thing she did was introduce a highlights package devoted to the woman she'll face at WrestleMania, Shayna Baszler. Why would she have gone through the trouble of preparing the package? I have absolutely no idea. But thankfully things improved from there.
Lynch hurled some advertiser-friendly insults at Baszler, but admitted that the 'Queen of Spades' represented the greatest challenge to her Raw Women's Championship yet. Baszler is a trained killer after all. But Becky has vanquished them before (Ronda Rousey) and will do so again at 'Mania. All in all, a pretty good promo that went some way to rehabilitating Becky as the babyface we rooted for a year ago. I would've appreciated Baszler having some sort of presence on the show, but I suppose there's still plenty of time for that.
The Present and The Future Collide
Not to brag, but I liked Angel Garza before it became cool. The first time I saw him in Impact Wrestling, I thought "this lad is a star" (come at me AAA fans who will claim to have seen him first!).
Anyway, he had another awesome match with Rey Mysterio following on their tag bout last week. This was all back-and-forth action, punctuated by ridiculous power moves and strikes.
He's always one step ahead.#Raw @AngelGarzaWwe pic.twitter.com/CNfPvbI8Ds

— WWE (@WWE) March 10, 2020
Garza was able to avoid two attempts at the 619, but couldn't get out of the way on the third time of asking. Mysterio followed up with a Springboard Splash for the win.
Some may be annoyed that the rising star would lose here – and there's certainly some validity in that – but Garza's going to be built up over time. Plus Mysterio needed the win to keep him relevant in a very crowded midcard scene.
Beat The Best to Be The Best
A decent video package profiling Rhea Ripley highlighted her journey to NXT and her efforts at distancing herself from comparisons to Charlotte. It was nice enough, although pretty scant on Ripley's many in-ring accomplishments.
This was followed by Charlotte, who delivered a live promo saying that she will win the NXT Women's Title at WrestleMania because while she's used to the spotlight, Ripley will wilt under its glow.
https://www.instagram.com/p/B9iJaMLBjX-/
Rhea interrupted to trigger a brief confrontation. Some heated words were exchanged, Ripley punched Charlotte in the jaw, and both women broke into beaming smiles – Ripley obviously pleased with her handiwork and Flair in disbelief at what had transpired. This was all fine, if unspectacular.
Live by the Kernel, Die by the Kernel
Upon his arrival at the arena, Kevin Owens was greeted by Buddy Murphy, the AOP and Seth Rollins munching on a bag of popcorn. There was some neat visual symmetry here, harkening back to KO enjoying some popcorn while screwing Rollins out of tag team gold on Sunday.
.@FightOwensFight didn't get the best welcome when he arrived at #Raw earlier today.#Raw @WWERollins @Akam_WWE @Rezar_WWE @WWE_Murphy pic.twitter.com/E8xiUtKoUd

— WWE Universe (@WWEUniverse) March 10, 2020
The heels pounced on Owens and left him laying. This will likely be picked up again later in the night.
Rollins' Recruitment Drive
Remember when everyone's favourite aspect of Aleister Black's character was the little broom closet he hung out in? Yeah, me neither. Regardless, the Dutchman was lurking in his little annex about to deliver a promo, when Seth Rollins walked in. How does he keep finding these mysterious spots? First the Firefly Fun House and now Aleister Black's hidey-hole? Maybe he really was the Architect!
No deal, @WWERollins.

The #MondayNightMessiah knocked on the right door for a FIGHT against @WWEAleister! #Raw pic.twitter.com/Yh6uJpzg07

— WWE (@WWE) March 10, 2020
Anyway, he was there to proposition Black to join his flock of cult– I mean, enlightened followers. Black politely declined, which Rollins took as a personal affront, and a match was set up for later on Raw. I can get behind all of this.
Raw's Strange Spaces
Randy Orton was hanging out in some kind of smokey hallway, when intrepid reporter Charley Caruso tracked him down. She wanted to know his thoughts ahead of Edge's return later in the night, but Orton refused to answer. I couldn't decide whether this was due to Orton's aloof persona or because nobody ever tells Charley anything. Either way, I'm intrigued.
Any thoughts on @EdgeRatedR's return tonight, @RandyOrton?

Didn't think so. #Raw pic.twitter.com/RofOyTwKA9

— WWE Universe (@WWEUniverse) March 10, 2020
Also, what's with all the smoke? Was Matt Riddle in the building?
The Return of Edge
For some reason, MVP appeared on Raw to announce that he was looking to form a new stable. A new stable with people like Edge. Uh, okay?
Thankfully the feed cut to Edge arriving in the parking garage, right at the top of the final hour of the show. Perfect timing for a guy driven by pure emotion. I appreciated that there were no theatrics here though. Edge didn't pose and go through all the hoopla of his entrance. It was just straight to the ring to call out Orton.
https://www.instagram.com/p/B9iUk0LBc6b/
MVP, however, had other ideas. He accused Edge of focusing on the wrong things, before making the mistake of asking about Beth Phoenix. Edge speared MVP, only for Randy Orton to sneak through the crowd to jump the 'Rated R Superstar'.
But Edge delivered an RKO from out of nowhere™. Before he could do any more damage to 'The Viper' however, Randy slithered away. So instead, Edge choked out MVP, hit an RKO onto a chair and then delivered two one-man Con-Chair-Tos, all while Orton looked on. Edge then chased Randy up the ramp and out of the arena.
---
The Worst of Raw
Lashley Crush!
Bobby Lashley squashed Zack Ryder in under a minute. That's really all there is to say about that.
Another Rowan Reboot?
I called it!
In the introduction, I suggested that Drew McIntyre may be called on save Rowan from himself. And that's precisely what happened… in the only way Drew McIntyre knows how.
These two big, beefy men were in the midst of a big, beefy match, when the Scotsman suddenly decided to flatten Rowan's pet cage with the ring steps. Fare thee well, ridiculous cheap-looking animatronic spider toy! We barely knew thee!
??#Raw @DMcIntyreWWE pic.twitter.com/qt9qiinJnz

— WWE (@WWE) March 10, 2020
This understandably upset Rowan. The men brawled for another 30 seconds and then McIntyre booted Rowan's head off with a Claymore. This simply felt like an excuse to attempt another reboot of Rowan's character. We only met the spider puppet last week – now it's gone and with it, the biggest component of Rowan's gimmick. What a monumental waste of time.
A Hodgepodge of Nonsense
I really don't understand why the Kabuki Warriors are given a microphone and five minutes of promo time each week. It would be one thing if they simply delivered a menacing promo in Japanese, I'd be on board with that. But instead they're seemingly instructed to prance and screech and pantomime their way through incomprehensible material with no context.
Did The #KabukiWarriors just send a message to… @AlexaBliss_WWE?#Raw @WWEAsuka @KairiSaneWWE pic.twitter.com/ZlhDK2MHM5

— WWE Universe (@WWEUniverse) March 10, 2020
This week, their annoying schtick was interrupted by – of all people – Natalya and Liv Morgan? Are they a team now? I swear to God, if this ends in another lesbian angle…
For this Raw at least, they simply had a tag match though. A long, boring tag match that saw Ruby Riott walk to ringside within the first sixty seconds only to proceed to do absolutely nothing for about ten minutes. Riott was eventually joined by Sarah Logan, who eyed her up for a bit before a brawl broke out between the pair. Completely forgetting the match she was already in, Morgan launched herself off the top rope to take out both Riott and Logan. I still have no idea why these three women are feuding!
Yep, The #RiottSquad has seen better days…#Raw @YaOnlyLivvOnce @RubyRiottWWE @sarahloganwwe pic.twitter.com/L0fmgZjl1C

— WWE (@WWE) March 10, 2020
Left alone, Natalya momentarily rallied against the Kabuki Warriors, but was eventually put down by a roundhouse kick from Asuka. What a load of bollocks this segment was. No-one looked good before, during or after the match.
Styles Plots His Revenge
AJ Styles had a bone to pick with The Undertaker. The 'Dead Man' had cost Styles two massive moments (in related news, the Tuwaiq Mountain Trophy is now apparently classified as a "massive moment"). AJ felt that 'Taker should have retired years ago, but he ruined that moment too by coming back after losing to Roman Reigns.
The only reason Undertaker kept reappearing was because of… Michelle McCool? Styles called her the most conniving woman he's ever met and claimed she was intent on running her husband into the ground. An objective Styles was more than happy to assist with. None of this made very much sense to me.
Eventually we got to the point of this rambling promo. AJ Styles wants The Undertaker at WrestleMania, where he intends to literally murder the 'Dead Man'. Good God, man. His only crime was taking a giant trophy from you. Although I suppose there was that one time he kidnapped Stephanie McMahon with a view to offering her up as a human sacrifice…
Riddick Retains
Riddick Moss defeated Cedric Alexander to continue his run as the longest-reigning 24/7 Champion in history. Admittedly, this was a pretty good match but unfortunately as soon as you add the 24/7 Title to the mix, I lose all interest. It's just a joke belt that completely undermines any serious wrestler who holds it.
It's ironic, but Moss would probably fare much better if he was beating people without the anchor that is the 24/7 belt.
Hoodwinked Again!
Aleister Black and Seth Rollins were less than ten minutes into an incredible TV match, when Raw decided to go full WWE. You never go full WWE!
Murphy jumped Black to cause the disqualification. The AoP joined the party next and the four heels beat up Aleister Black for a few seconds, before The Viking Raiders and Street Profits ran down to make the save. Oh, and somehow in all of this, Aleister Black just magically vanished.
So, when the smoke eventually cleared, a riveting singles match between Rollins and Black had been mutated into an 8-man tag not involving Black at all. This was a prime example of Raw pulling the rug out from under the viewer – promising the thing we all want and then replacing it with something far less appealing.
Message of the #MondayNightMessiah.#Raw @WWERollins pic.twitter.com/U5dL5owbDE

— WWE (@WWE) March 10, 2020
As expected, the tag match was entirely lacklustre, hamstrung by the disappointment which preceded it. It also went almost 25 minutes, which only compounded the frustration. Ultimately, the match devolved into a massive shmoz and Rollins hit Montez Ford with a Stomp to win. Then Kevin Owens ran down, stunned Murphy, Akam and Rezar, before getting floored by a trifecta of Rollins' Stomps to end Raw on a dull note.
---
Overall Rating for the Show (From best to worst: RAWsome, Cor, AvRAWge, Poor and RAWful)
Raw was a mixed bag this week, unquestionably carried by Edge's return and Seth Rollins' backstage interactions. But sadly, a riveting opening hour – featuring a solid Becky Lynch promo and a great contest between Angel Garza and Rey Mysterio – was let down by the bland content which followed.
AJ Styles issued an incomprehensible challenge to The Undertaker, centred around Styles' invocation of 'Taker's real name and marriage. According to reports, this may be setting up a casket match at WrestleMania, but truthfully I'm already half checked out.
"Undertaker, your wife is going to run you into the ground, and I'm gonna help her."

? ? ? ? ?@AJStylesOrg just went there. #Raw pic.twitter.com/skhZBHFKrx

— WWE (@WWE) March 10, 2020
By the time Riddick Moss and Cedric Alexander battled over the 24/7 Championship, I found myself desperately longing for the Seth Rollins / Aleister Black main event. But even that was stolen from us in favour of an overlong and tiresome 8-man tag match.
Almost as troubling is what didn't feature on Raw this week, as neither number one contender had much of a presence. Shayna Baszler's only appearance came by way of a video package, while Drew McIntyre's major contribution was the murder of Rowan's pet spider. Neither did much to hype up their respective WrestleMania encounters.
But regardless, Raw was a decent show with some notable high points. So for that reason, it gets a high AvRAWge from me.
Follow WrestleTalk on Twitter to stay up-to-date with all the latest wrestling news, and join the conversation with the entire community on Discord.