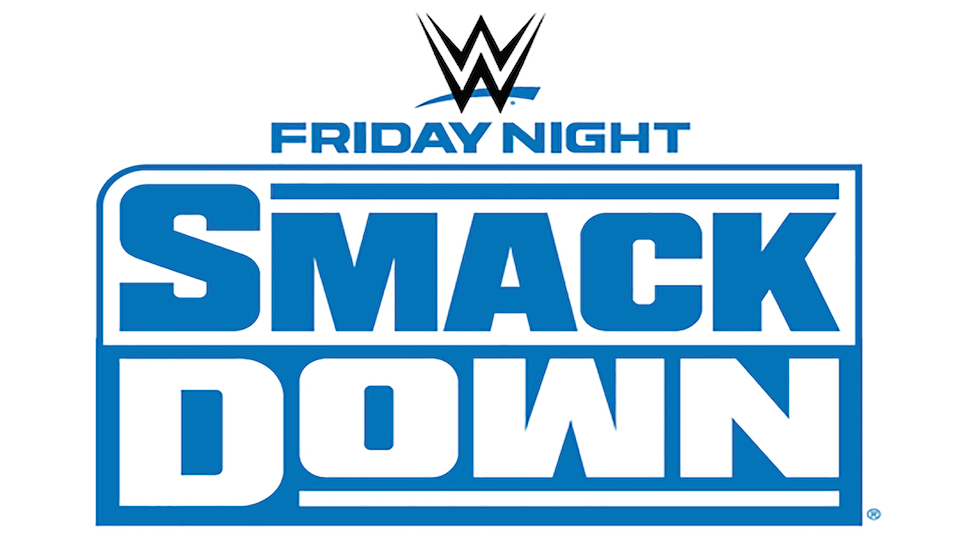 Welcome to perhaps the most bizarre episode of SmackDown Live in many years, as our regularly scheduled Friday grappling comes to us live from the un-regularly scheduled Performance Centre. With only "essential personnel" in attendance.
Adding to the strange atmosphere created by the deathly silence of WWE's small-scale gym are the monumental returns promoted for the show. Literally the only items on the agenda for SmackDown were appearances by John Cena, Jeff Hardy and Paige. It will be truly bizarre seeing these major stars making their triumphant returns to subdued cheers of the sound engineer (I have no idea what "essential personnel" means).
https://www.instagram.com/p/B9r_Ms1lLKl/
Time will tell if WWE does indeed go ahead with these appearances or instead chooses to hold them back for more favourable conditions. In a sense, it could be an early indicator of WWE's optimism in regard to WrestleMania 36. If WWE elects to just put on a regular event in spite of the empty arena, then we can deduce that the 'Show of Shows' hasn't yet been cancelled. If, however, they make last-minute changes in hopes of holding back their bigger moments, then we should be worried about 'Mania's prospects. And if WWE's weekly shows are confined to empty buildings for the foreseeable future, we could potentially end up languishing in the creative doldrums for some time.
These precautions are, of course, due to the prevailing health crisis gripping the world. Usually we like to kick off these reviews with a bit of levity – some lightheartedness to end the week. But that doesn't seem appropriate tonight.
At times like these it's important to come together in spirit despite the forces, regulations and systemic fears pulling us apart. The longer we can retain that sense of community, the better off we'll all be. Simply put, to borrow a phrase from a former special guest host of Raw: "Take care of yourselves and each other."
And don't forget to wash your darn hands! Let's get to the review.
---
The Best of SmackDown Live
A Welcome Message from 'The Game'
SmackDown opened with Triple H welcoming the fans to the Performance Centre. It was a nice start, particularly for those unaccustomed to the ins and outs of NXT. 'The Game' explained the function of the facility, emphasising that most of the blue brand's stars passed through its gates at some point.
https://www.instagram.com/p/B9sTweMBor7/
To close, Triple H invited the audience to allow WWE to do what it does best: put a smile on our faces. A bit hokey admittedly, but functional and reassuring nonetheless.
Branching Storylines for Multiple Women?
Triple H joined Michael Cole on commentary, stressing that only essential crew were present for the live broadcast. I would certainly argue whether Michael Cole fits the criteria.
They were soon interrupted by Bayley and Sasha Banks, who demanded to know where Paige was. Cole informed the pair that she was supposedly "stuck in traffic". An odd explanation for a relatively small city with few events scheduled. Be that as it may, Bayley and Banks spoke about how dominant they have been in recent months, only for Alexa Bliss' music to hit.
'The Goddess' and Nikki Cross had the Kabuki Warriors (and the Women's Tag Team Titles) on their minds, but seeing as Bayley and Banks were around, they'd fight them instead. Despite the absence of an audience to feed energy into the match, it was a largely enjoyable contest. The heels got the heat on Bliss for a good while, before Cross got the hot tag. She ran wild, eventually hitting Banks with the crossbody. Bayley broke up the pin and then everything broke down.
Wait. What is @WWEAsuka doing here?! #SmackDown @AlexaBliss_WWE pic.twitter.com/WImAV1zWJ3

— WWE (@WWE) March 14, 2020
Bayley distracted the referee with a feigned eye injury. With the zebra's attention turned to the stricken SmackDown Women's Champion, Asuka emerged from… the crowd?… to flatten Alexa Bliss. This blindside allowed Sasha to hit a backstabber on Cross and transition into the Banks Statement for the submission.
This furthered a number of storylines, got Bliss and Cross back in the ring and provided the shock appearance of Asuka. Thumbs up all round!
Production
A byproduct of the reduced personnel was that fewer cameras were lurking around ringside. The consequence was that Kevin Dunn had fewer shots to cut between. The more languid pacing of production, largely devoid of the nausea-inducing jump cuts, was a welcome change from the usual frenetic SmackDown. It wasn't perfect, but it was better.
Just when we thought @TripleH can do it all, he flips the switch and shows off his makeup artist skills.

A true renaissance man. #SmackDown @MichaelCole pic.twitter.com/Og7Z9rZxKa

— WWE (@WWE) March 14, 2020
As an aside, Triple H spent most of the night belittling Michael Cole. As a general rule I'm not an advocate of bullying… but every rule has an exception.
Daniel Bryan Finds a Trainer
Daniel Bryan found Drew Gulak lurking backstage. The former WWE Champion quickly ironed out any differences that may still have lingered with the man he defeated at Elimination Chamber by showering him with praise. Coincidentally, that's exactly the method I use to resolve all of my inter-personal disputes. Last week the cashier at my local grocery store told me that they no longer stock plastic bags and I responded by telling her that I bet she has a terrific ground game.
And it totally worked – the police let me off with a warning.
Did @WWEDanielBryan just ????????? @WWECesaro to a match?@TripleH says you can make that OFFICIAL… so, it's ON! #SmackDown pic.twitter.com/ervUN9kHz3

— WWE (@WWE) March 14, 2020
Anyway, back to Bryan and Gulak. Bryan admitted that he'd never faced someone who had exposed the weaknesses in his game like Gulak had and asked whether Drew would be prepared to give him some pointers. Just then, the "Artists Collective" approached the two men. Sami laughed at the notion of Bryan – a former Champion – having fallen to the depths of asking Drew Gulak for help. This annoyed Bryan and so he challenged Cesaro to a match.
I suspect most would be on board with a Gulak / Bryan pairing, given their excellent chemistry at Elimination Chamber. So, as surprising as this segment was, it was most certainly welcome.
A Missed Opportunity
The resultant match was predictably set for brilliance. Not only were Bryan and Cesaro in the ring, but Nakamura and Gulak were patrolling the outside and Sami Zayn joined the announce team.
So this should have been excellent. Unfortunately though, it only went a couple of minutes before Bryan rolled up an unsuspecting Cesaro for the win. Why was this so short? We could easily have shaved ten minutes off all the endless video packages and let this match run a little longer!
Friends?#SmackDown @DrewGulak @WWEDanielBryan pic.twitter.com/kilqXkzPS5

— WWE Universe (@WWEUniverse) March 14, 2020
After the bell, the three heels ganged up to ambush Bryan and Gulak, culminating in the latter being thrown into the steel steps. Meh.
John Cena Saves the Day
Every time Michael Cole called John Cena "the greatest of all time", a little part of me died. It was like Peter Pan saying that fairies aren't real – just a lot worse, because it affected me.
Cena appeared to address his impending collision with The Fiend. At least that was how it was presented. In reality, it turned into an indictment of every wrestler who claimed to have been "buried" (yes, he actually used that word).
In Cena's mind – which I imagine is just a miniaturised replica of Vince McMahon's office – when modern wrestlers are faced with adversity, when the demands get too great, they get lazy and blame everyone else for their failures. Not 'Big Match John' however! He's suffered plenty of setbacks but has always taken full responsibility for his shortcomings.
"I adapt. I overcome, and I get my a** back in the fight." @JohnCena has no time for laziness or people blaming him for their problems. #SmackDown pic.twitter.com/oto2M7dBAk

— WWE Universe (@WWEUniverse) March 14, 2020
I should stress that there's obviously a reason John Cena has become one of the cornerstones of the wrestling industry. He worked insanely hard, crafted an interesting character and connected with the fans on an emotional level. But are we meant to believe that the likes of Rusev, Ricochet, EC3 and Cedric Alexander (to name a few) didn't?
Coupled with Roman Reigns' speech at the top of the show, in which many of the same themes were touched on, this felt very much a like a directive from up high. In WWE, you succeed if you work hard. And if you fail, it's only because you're lazy and weak-minded.
Cena said he wants to end The Fiend's existence, because he doesn't deserve to be a star for the company. Not after already having received five or six chances. Bray Wyatt came out to the ring to set the record straight. Cena didn't care about the future, said Wyatt, he only cared about himself. He desperately craved the spotlight like an addict.
"You broke me @JohnCena, but #TheFiend put me back together. At #WrestleMania, it's going to be a SLAUGHTER." – @WWEBrayWyatt#SmackDown pic.twitter.com/1a6yhsBp5t

— WWE (@WWE) March 14, 2020
Wyatt continued that whereas Cena had broken him, The Fiend had put him back together. Their match at WrestleMania was going to be a slaughter, Cena just didn't know it yet…
This was probably Wyatt's greatest ever promo. The pacing, the inflection, the shift from zany to deadly serious. Every word he spoke was the honest truth. It was truly incredible, and oddly aided by the fact that the arena was eerily silent. I urge everyone to check it out.
---
The Worst of SmackDown Live
Roman Sits Down With Mike
Befitting of the overall environment, Roman Reigns had a truly bizarre sit-down interview with Michael Cole. You'll hear that word crop up a lot, because this was a strange night.
The purpose of the chat was seemingly to build up anticipation ahead of the 'Big Dog's clash with Goldberg at WrestleMania. Completely undermining his usual babyface mannerisms, Reigns defiantly answered criticisms of his main event billing by saying that he deserved all the good things coming his way. These weren't at all the words of a valiant hero at all, but rather those of a spoiled, entitled douchebag. Compounding matters was his retort once Goldberg was brought up. When asked about the Universal Champion, Reigns' mocked him for being from Georgia and questioned his education.
https://www.instagram.com/p/B9scBAxBsNd/
This was all over the place and just felt tonally confusing. Roman ended by bragging that he had "mastered the nuances of performance". That line alone was worthy of an eye roll.
The Charismatic Midcarder
Kayla Braxton was in the process of introducing one of her many guests when Cesaro interrupted. He, Sami Zayn and Shinsuke Nakamura were in celebratory mood following Sami's Intercontinental Title victory at Elimination Chamber. But Kayla didn't have time for them, so the trio quickly vanished into the ether.
Instead it was a returning Jeff Hardy who was the subject of the interview. I say "interview", but really all Kayla did was ask a single question. Jeff said it was great to be back on SmackDown and that he felt healthier and hungrier than ever before. The time away had given him plenty of opportunity for introspection and one thing he realised is that he still had much to accomplish in WWE.
Oh, you haven't heard?

The returning @JEFFHARDYBRAND faces King @BaronCorbinWWE TONIGHT on #SmackDown! pic.twitter.com/2lE1TNL6QI

— WWE (@WWE) March 14, 2020
Just as I was getting behind the segment, Baron Corbin intervened. He derisively asked if Hardy would be taking a sobriety test, which immediately drained my enjoyment. Whether it's death, mental health or substance abuse issues, WWE loves to heavy-handedly leverage tragedy into their storylines. It's a bit tasteless. Then Jeff informed Corbin that they had a match later in the show and I truly despaired. The last thing Hardy needs is to get trapped in King Corbin's vortex of mediocrity.
After Jeff bailed, Elias showed up to sing a little song about Baron, keeping their simmering feud alive. This was all muddled and bland.
The Otis of All Recap Packages
Midway through the broadcast, WWE decided it was a good time to air a 20-minute recap of the tag team Elimination Chamber match of Sunday. It was a fun match, make no mistake, but I didn't need to essentially watch the entire thing again.
One of my major peeves with WWE is its over-reliance on video packages and recaps. And this one just killed the momentum of the episode dead.
"If anyone DOESN'T think that I am the greatest wrestling technician that this business has ever seen, SPEAK NOW!" – @mikethemiz

???

There you have it. #SmackDown @TheRealMorrison pic.twitter.com/JT5kyj2Dag

— WWE Universe (@WWEUniverse) March 14, 2020
When we finally returned to live proceedings, Miz and Morrison were in the ring gloating over their SmackDown Tag Team Title retention. They ran through some amusing lines about their wrestling and film-making accolades, while interjecting some insults directed at the inhabitants at the larger Orlando area. It was largely fine, with one jarring exception. Miz and Morrison claimed that they didn't need catchy singalongs like New Day and The Usos had, before immediately proceeding to do their goofy "hey hey ho ho" song. So do they need a singalong or not?
Mojo Rawley as Head of Talent Relations
Another video package framed the rumours of Rob Gronkowski signing for WWE. This was getting tiresome.
Apparently no-one in the company knows whether Gronk is signing for them or not, and if he does, whether it will be in the capacity of a wrestler. So Michael Cole turned to the voice of authority on the issue. The only person who knows what the hell is going on. Mojo Rawley.
The last time I saw him, he was drawing testicular veins on his face and yelling at a mirror. Great job running a wrestling promotion, guys!
https://www.instagram.com/p/B9siwybIxIV/
Regardless, Mojo screamed and bounced around so much that his headset flew off. But apparently Gronkowski will be on SmackDown next week to make a formal announcement. This was all a giant circus.
Hardy Usurps the King
Michael Cole jubilantly announced that Jeff was back, having recovered from "a very serious knee injury". Fine, but if that's the official explanation for his absence, then why are we having Corbin bring up his alcohol and other issues? Casual fans will have no idea what he's talking about, and the more ingrained fanbase will know that Cole is only telling half the truth. It just erodes the integrity of the announce team and makes the writing staff look callous for bringing up a real-life struggle that won't factor into storyline.
Just like old times.@JEFFHARDYBRAND snags the victory over King @BaronCorbinWWE with a #SwantonBomb! #SmackDown pic.twitter.com/geSuDkw6Da

— WWE (@WWE) March 14, 2020
Admittedly, this early misstep coloured my enjoyment of Hardy's match with Baron Corbin. I went in thinking I wouldn't like it, and lo and behold, I didn't. Jeff overcame an early attack from Corbin to win after a Swanton Bomb. Not exactly a great spot to return to.
---
Overall Rating for the Show (From best to worst: SmackDamn, SmackTastic, Smack Bang in the Middle, SmackDowner and A Smack in the Face)
SmackDown started on a high, with it's first 30 to 45 minutes being particularly great. For a while, it looked certain that we were heading for the best Friday night offering of the year.
But then the show lost steam, encapsulated by endless video packages around things we had either seen last week or could expect to see the next. Neither aided the show very much. I should also point out that of the three advertised returns, one was underwhelming and another didn't happen at all. Reportedly Paige was unable to travel given the restrictions in place, but it still seems rather dishonest for WWE not to clarify the change in advance.
But it's that very circumstance that makes this edition of SmackDown worthy of praise. There were no fans in attendance and likely only a skeleton crew working the show. Triple H promised entertainment during the cold open and the wrestlers and crew did an outstanding job delivering on that pledge.
My co-workers on #SmackdownOnFox did an incredible job tonight under extremely difficult circumstances. Congratulations on a great show!

— Charlotte Flair (@MsCharlotteWWE) March 14, 2020
But a show is only as good as its best moment. Fortunately Bray Wyatt was there to deliver the promo of the year in my opinion. Not enough can be said about Wyatt's ability to bounce back from seeming disaster and on that note, SmackDown earned a SmackTastic.
Follow WrestleTalk on Twitter to stay up-to-date with all the latest wrestling news, and join the conversation with the entire community on Discord.