9. EVIL – Bullet Club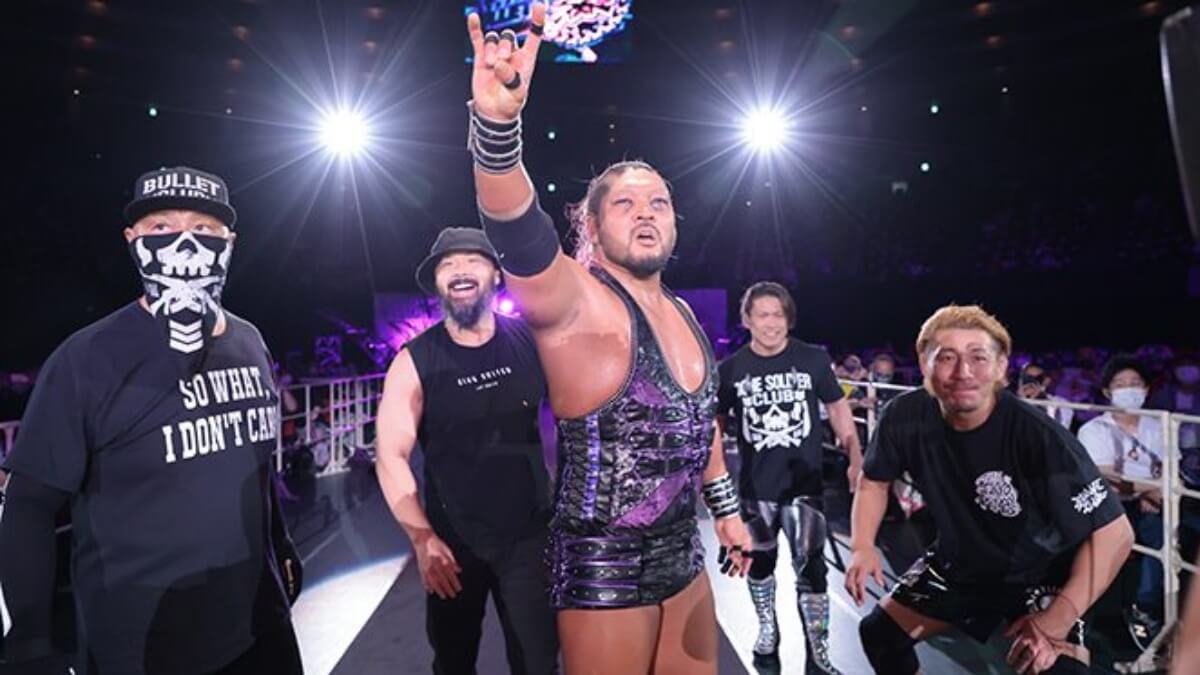 It's not everyday I get to sneak a New Japan entry into one of these. The little things in life. Bullet Club was the desktop wallpaper of half the IWC from 2014-2018 with the group being one of the largest and fastest-changing on this list.
The uber-popular heel faction sold merch out the ass but by time 2020 rolled around, all the merch-sellers were gone and New Japan tasked career goth midcarder EVIL with leading the group. To be fair, half of Bullet Club could be on this fucking list. Hard to look at Cody Hall and think he fits in between AJ Styles and Kenny Omega. But with EVIL it goes deeper than simply not fitting. His introduction coincides directly with a massive plummet in interest in the group that had been trending downward since The Elite's departure.
Bullet Club had been moving away from the outsider status that they built their name on but since EVIL has taken over it has been unrecognizable. It's fine to take the group in a new direction, you just might want to make sure that direction isn't going to be part of the reason for the massive drop in interest in your promotion first. He's the only leader not to live up to his predecessors and that's just a bummer.