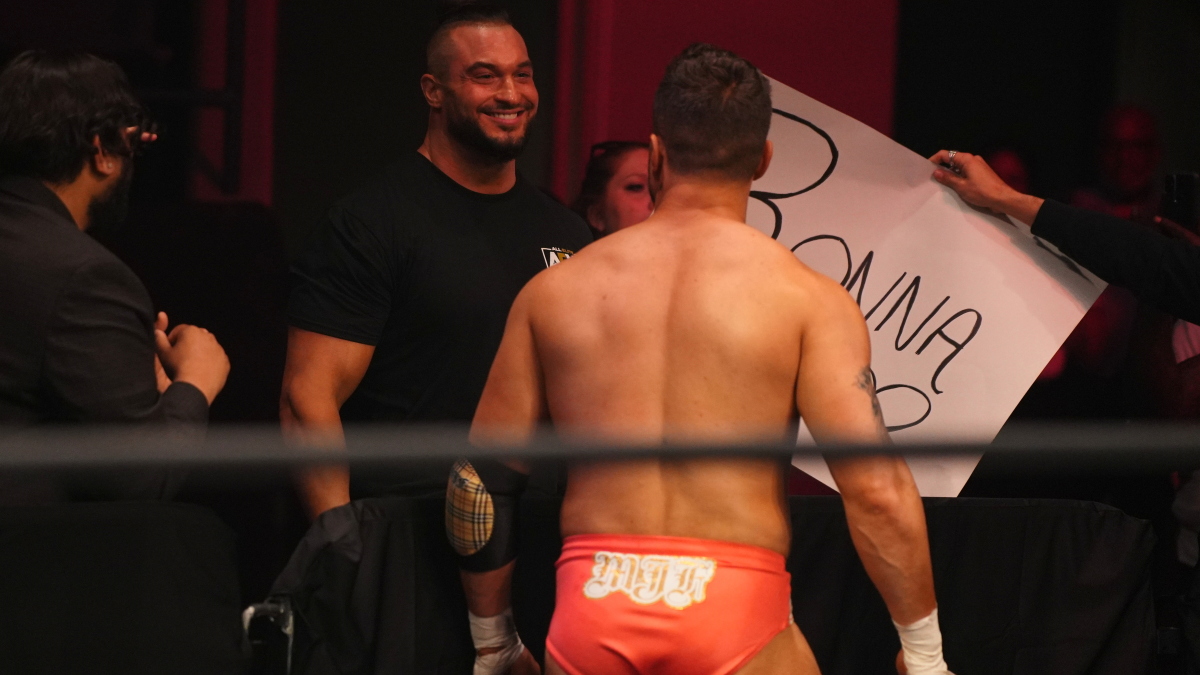 Well it seems like it's gonna be an interesting day.
MJF genuinely no-showed an appearance at the AEW Double Or Nothing fan fest and was spotted playing slots in the Mandalay Bay casino and wasn't picking up his phone. He's also booked on a red-eye flight to Newark, New Jersey that leaves within the next few hours.
UPDATE: The flight departed, and MJF was NOT on it. However, it's still very possible he might no-show the pay-per-view.
So basically, he might be bailing on Double Or Nothing. We will of course be keeping you updated on the situation and whether he actually boards said flight, so keep checking back to WrestleTalk.com for all the latest.
In the meantime, poor Wardlow over here was about to have the biggest match of his career, and the stipulation was that if he wins, he earns an AEW contract. So… he kind of had to win.
If you didn't realise, this means Tony Khan has a bit of a sticky situation on his hands right now.
Here are five alternative options that AEW could put in place for Wardlow if MJF does indeed miss the show.