Sami Wins The Big One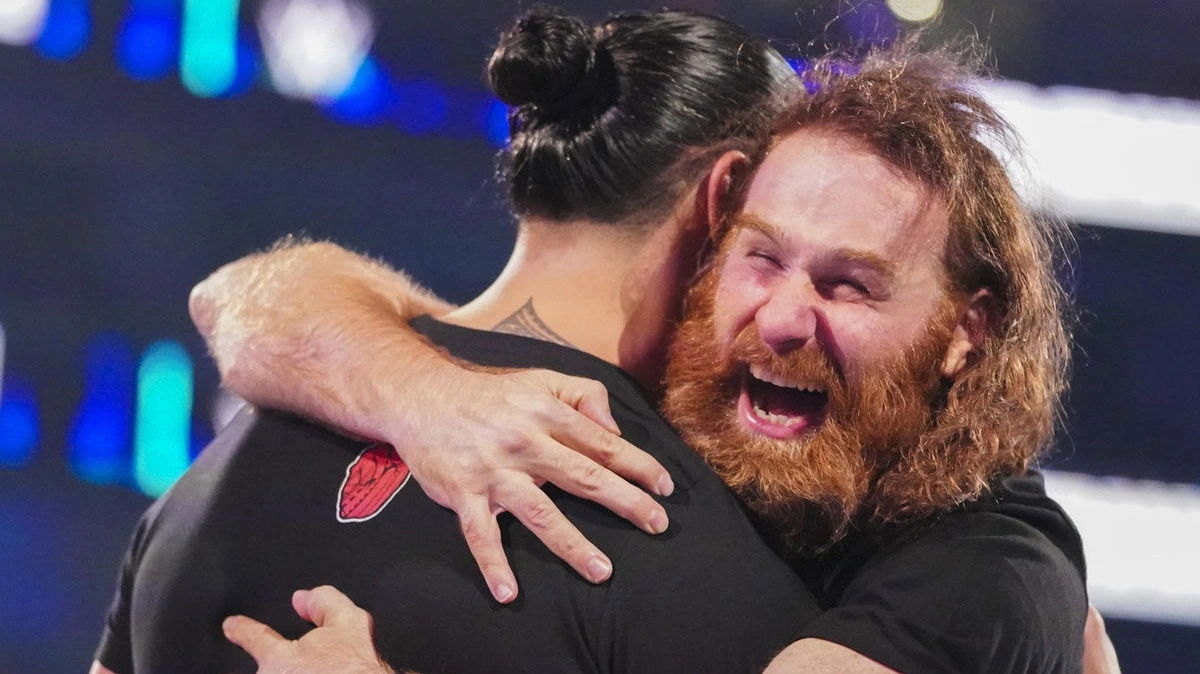 This is simultaneously the most obvious, and one of the least likely outcomes at next year's WrestleMania.
Sami has been enjoying a well-deserved surge in popularity since joining the Bloodline, which has already seen WWE change some of its plans to accommodate his rising star.
It isn't inconceivable that he could see himself on the receiving end of a Daniel Bryan-style underdog push, which results in him winning the big one at 'Mania and ending the Tribal Chief's already-legendary title reign.
Picture the scene: Sami Zayn, two belts held aloft, with the entire WWE Universe chanting "Ucey" behind him while Cody Rhodes' head explodes somewhere in the distance.
It's the kind of booking that would be very dumb, but in a very fun and endearing way.
Long live Sami Uso, the great belt liberator.