3. ONE MORE TIME
The final world class (meaning dead for thirty years) case of referring at MITB happened during Lacey Evans vs. Becky Lynch, with the ref staring at a pinfall attempt and making no effort to pin.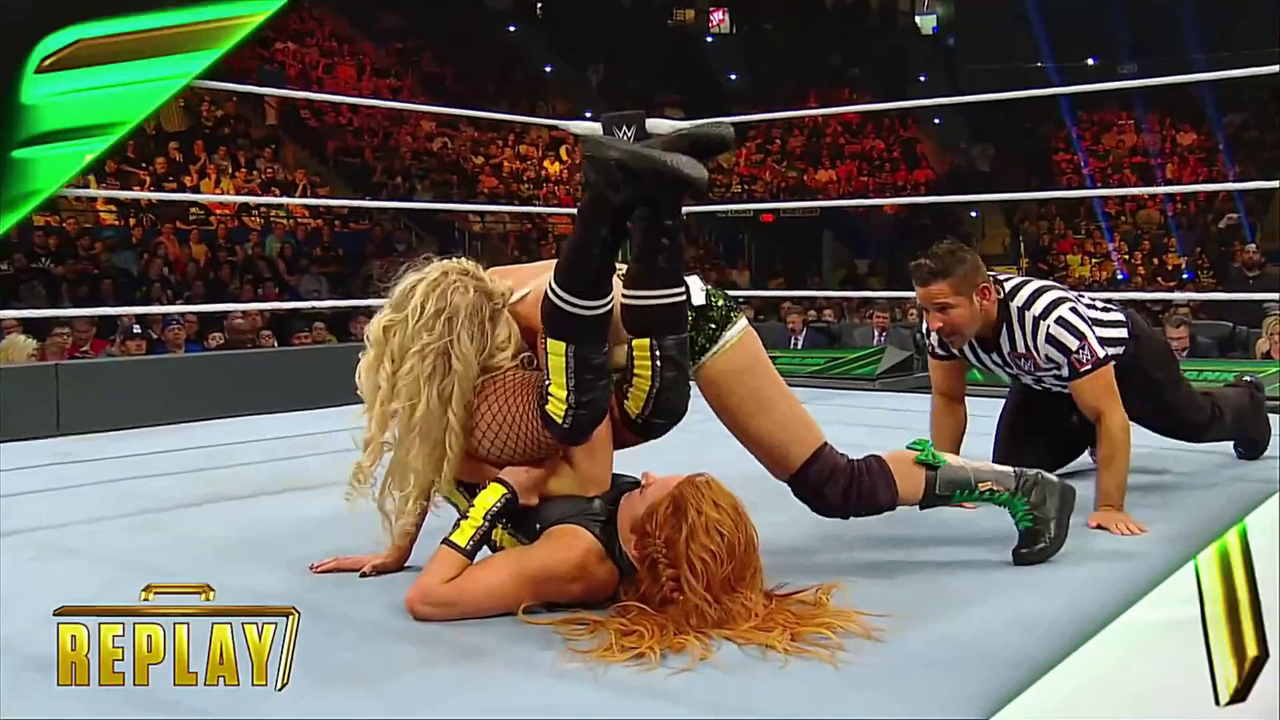 Becky countered to an armbar to retain, the ref can be found stacking shelves at Family Dollar.
4. wait wha
There were many (MANY) cases of production issues at DON but the absolute best belongs to the choice of preview pic used by XINFINITY On Demand, which ended up being this: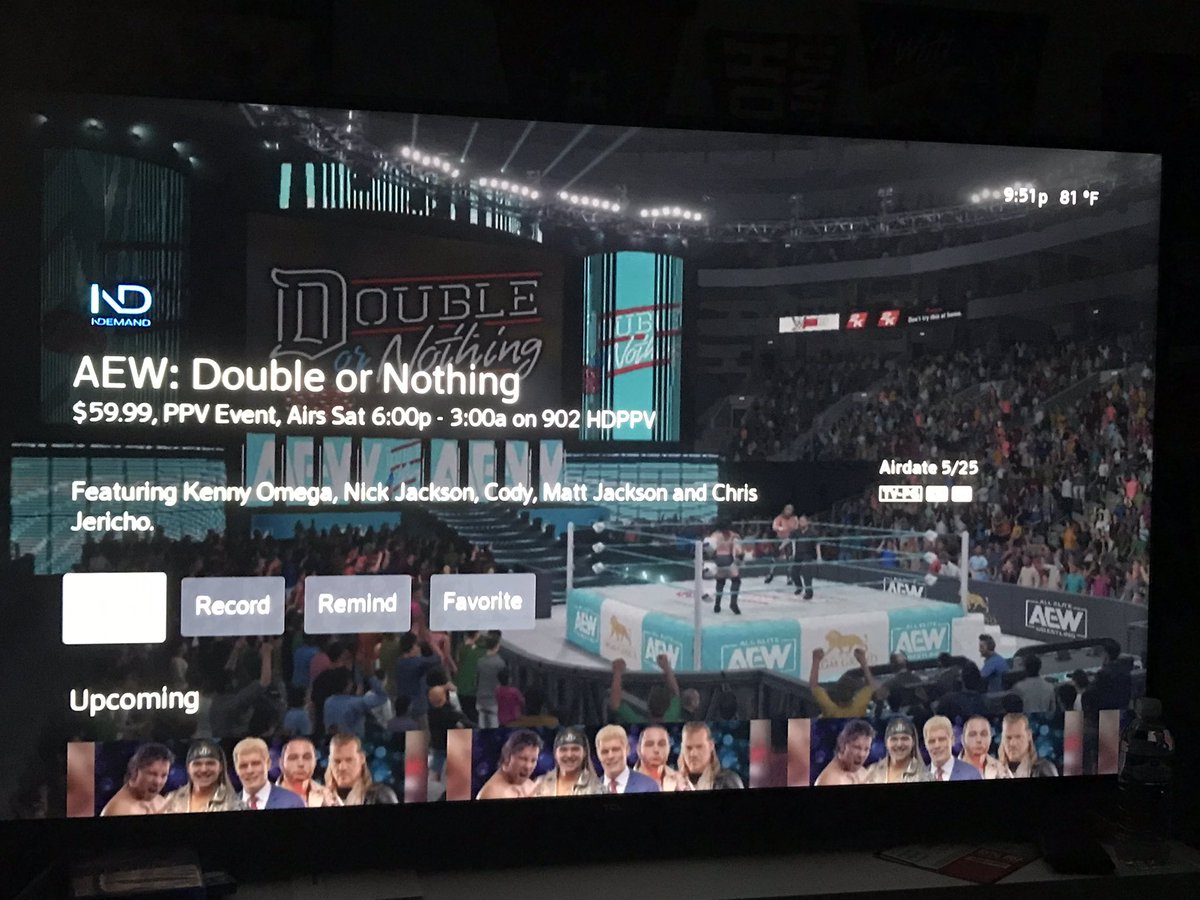 That's right, possibly the biggest PPV-that-will-actually-be-paid-for of the year used a CAW image from the latest WWE 2K game. At least they didn't have to make new Jericho or Moxley models.