1
1. Just Missed It
AEW Dynamite #3 started off strong with Scorpio Sky managing to keep up despite a lack of shoes/socks.
However, the lack of footwear meant he was very slightly off during the tag team powerbomb/backcracker combo.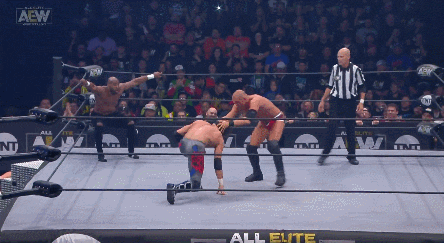 2. Stephen King's The Mist (missed)
Also that night, the camera crew got distracted by Jungle Boy and missed Mark Stunt's 450.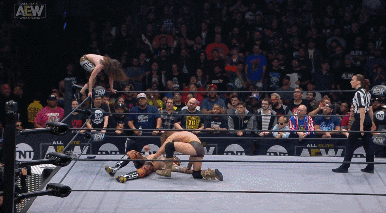 3. Light 'Em Up
During wXw's Inner Circle 2019 show, the lights gave out during Timothy Thatcher's entrance.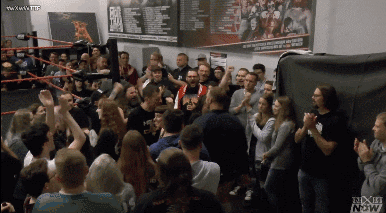 Apparently caused by a power trip, no-one in the building could find a light switch to put them back ON so the rest of the show was lit by camera-light.
4. Juice Is Loose
Footage of Juvi getting angry at his opponent's sand-bag has remained in WWE's vault for over twenty years but now it's free! Finally free! Mwahahaha.
Juventud Guerrera gets angry with Piloto Suicida at WCW's Festival de Lucha pic.twitter.com/DH6s6jAqdZ

— Maffewhausen (@Maffewgregg) October 16, 2019
5. Sh(lack) of talent
GCW hosted their last show No Sleep and apart from Joey Janela un-booking people as he did drunken commentary was the attempt at Shlak at doing something other than give their opponent puncture wounds.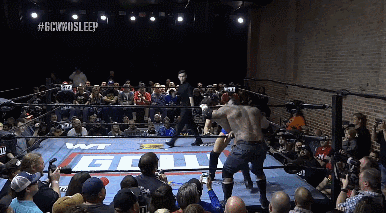 6. CMLOL
Look, every week in the world of CMLL, there's a match that ends in a way that wasn't intended and all I can say is "gracias" as the Botch Gods are clearly fans of Lucha Libre.
in this week's edition of CMLL Matches Ending Exactly As Planned, Fuego pins Disturbio pic.twitter.com/H6tYF2KDhf

— Maffewhausen (@Maffewgregg) October 20, 2019
7. Teddy Bare (With Me)
ICW New York returned to…well, New York to feature the first ever singles match between Teddy Hart and Sami Callihan.
It went really well.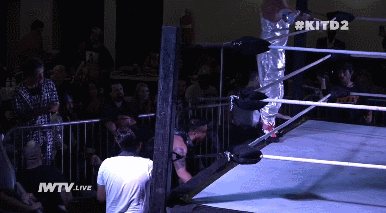 Also on the same show, SHLAK and Dickinson got into a fight with a door.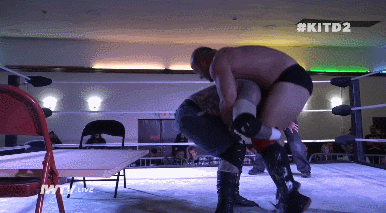 8. Can't think of anything clever, just watch
Apparently this is from the short-lived New York-based Gung Ho promotion from 2006. None of that is important, but if you're a fan of Chucklevision then you'll love this.
Olé… pic.twitter.com/7tAyCF7Wp4

— GrappleClips (@GrappleClips) October 20, 2019
9. T-N-ehhhh who cares
I didn't even know there was an Impact stream this weekend and I'm on twitter 24/7 so I'm guessing not many reading this knew either.
Here's what we all missed out on, a show with the production people audible throughout the prelude.
Everyone is talking about the #AllGlory stream but did anyone watch last night's #PreludeToGlory show?omit_script=1 You were able to hear the production people throughout the show. pic.twitter.com/68la9Sprdb

— Luis Perez (@zerepwrestling) October 20, 2019
OH AND ALSO THIS
Here's Josh Matthews frantically asking for his phone—BEING USED FOR THE IMPACT TWITCH STREAM—to be returned to him. pic.twitter.com/bBGemb8sX5

— David BixenSP??KY (@davidbix) October 20, 2019
10. And Finally
Here's a fabulous visual representation of Bischoff's recent WWE career, courtesy of lonedog.
I feel this best sums up Uncle @EBischoff's recent run working with SmackDown (also for @Maffewgregg) pic.twitter.com/OaA2YV7RSZ

— Jesse ]lonedog[ W. (@lonedog) October 17, 2019
Thanks for readin, I've been Maffew.