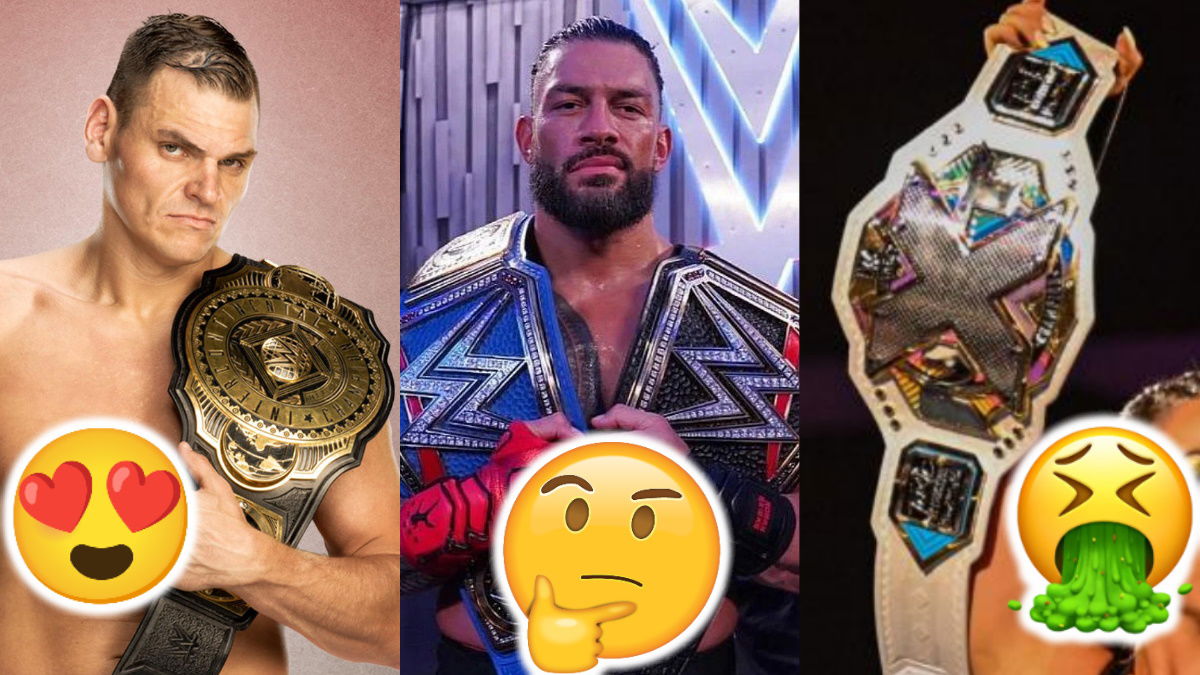 The Big Eagle. The Big Gold. The 24/7 Championship. That weird butterfly Divas Title.
WWE has had some iconic championship belts over the years, as well as some not-so iconic ones.
The current crop of belts is no different, with some absolute beauties mixed in with some that you wouldn't even use to hold up your least-favorite pair of pants.
But which are the best, and which should be consigned to the dustbin of history (or at least right next to the dustbin, if you're Nikki Cross)?
Here is every current WWE title belt design, including NXT, ranked from worst to best.