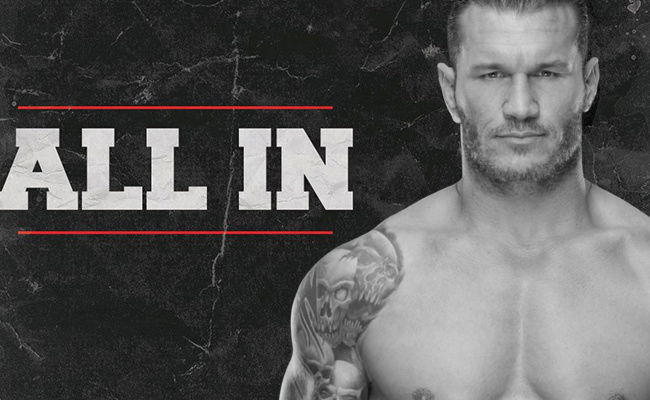 Earlier today I happened to take a casual stroll, not "troll", through Twitter and – FROM OUTTA NOWHERE – Cody Rhodes takes a pop at Randy Orton and vice-versa!
If you're trying to party in Vegas before the shows instead of after…you're a rookie pic.twitter.com/ldBa5xvYie

— Cody Rhodes (@CodyRhodes) March 7, 2018
Orrrr your a pro? https://t.co/CXrtNPwhaJ

— Randy Orton (@RandyOrton) March 7, 2018
Worst/best mentor https://t.co/Bvd4rljKIk

— Cody Rhodes (@CodyRhodes) March 7, 2018
You're. Sorry. And thanks ha https://t.co/z6LBx1O23L

— Randy Orton (@RandyOrton) March 7, 2018
Perhaps it's the power trip, perhaps it's all that bleach in his hair, but it seems that Cody Rhodes has forgotten where he came from.
Let's rewind the tape a little, take you back to WWE 2008.
There's a young man who's on top of the world. He's got it all and he was the youngest ever WWE Champion. He's a man who has defeated countless legends: Mick Foley, Sgt. Slaughter, Jerry Lawler, Ric Flair, to name a few. By 2008 this young man has cemented himself as "the guy". This young man is a third-generation superstar, not that he needs to be. His star power, his in-ring skills, his confidence is enough to make him a star regardless. This young man is Randy Orton.
Randy Orton sees this other second-generation superstar – He's a little shorter, a little smaller. His name is Cody Rhodes. But unlike Randy, Cody hasn't quite gotten it yet. Randy feels pity for Cody and his then-flailing career so he tries to help him out by forming a wrestling faction – something Randy knows a lot about because he was in one of the greatest wrestling factions of the modern era, Evolution.
For those of you who don't know, Evolution consisted of: Triple H, Batista and Ric Flair. Randy's new faction with Cody is called Legacy. They did well, and Randy did the job he set out to do – he made Cody step up and become a star.
https://youtu.be/GsP9Re1JFfo
We first saw signs of Cody Rhodes getting too big for his britches a few months ago when he assumed control of The Bullet Club after giving the greatest wrestler in the world, Kenny Omega, a cheap shot after Kenny's grueling match at NJPW New Beginning. Now it appears that the All In Bullet Club supershow in September has inflated Cody's ego to the point of legacy, pardon me, lunacy.
https://youtu.be/qTygAbLgIgY
Word of warning Cody Rhodes: Don't pick a fight with The Viper Randy Orton. You never know when or where he's going to strike. He's made his frustrations with WWE very clear this past year and it may very well turn out that Randy strikes just when you think you're All In. What you can expect is that when Randy does strike it will be from " outta nowhere".