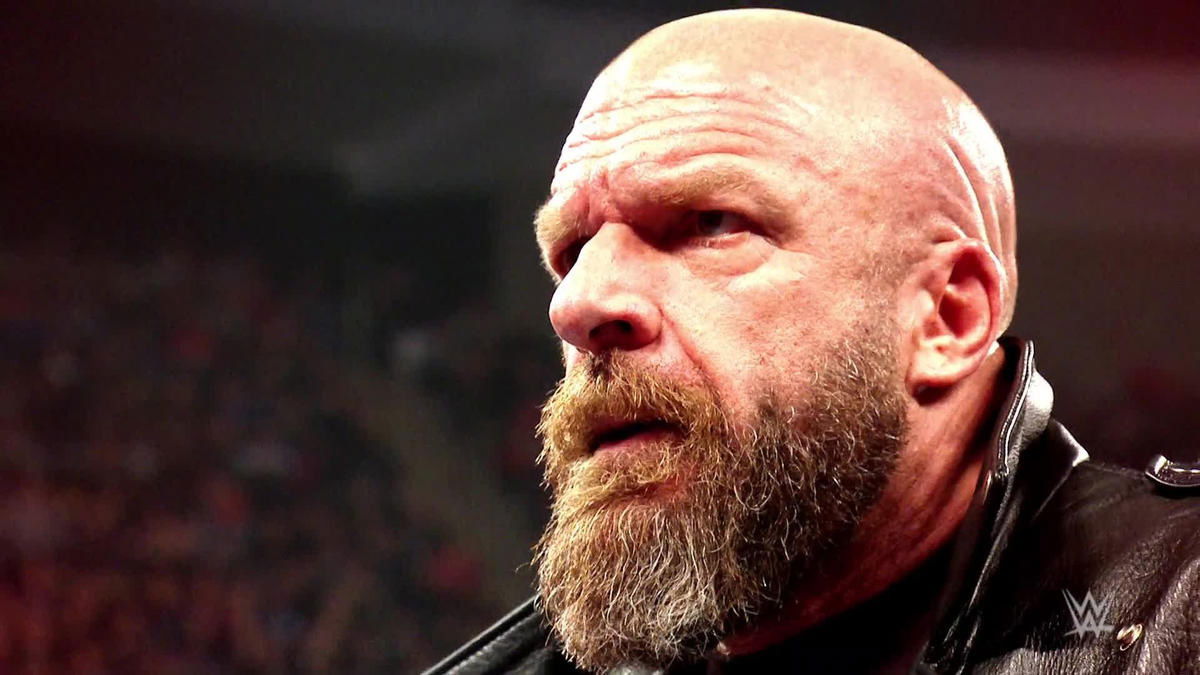 A look at Triple H coming under some major controversy right now, as well as potential WrestleMania 39 plans for Sami Zayn.
Two of the hottest topics in wrestling right now, so let's take a look at them…
Triple H Controversy After WWE Raw 30
Last night's (January 23) WWE Raw 30th Anniversary show was going really well for about an hour, but the atmosphere among a lot of fans the following day looking back on the show isn't quite the same.
The big point of controversy was the lack of women's representation on the show.
Alundra Blayze was actually the only female legend of the past to make an appearance, and that was only for a couple of brief backstage comedy poker segments.
Let's address that separately first – there's an argument that perhaps WWE wanted to keep some of the female legends hidden so they can return in the Royal Rumble match this Saturday.
Well, let's be honest, we can all make some pretty good guesses about who a lot of those 'surprises' are going to be. The same women that have been returning as Royal Rumble 'surprises' for five years. Would it really have hurt to have them on Raw?
Then again, look at the Bellas. They were going to be on the show, but they seemingly disagreed with the lack of spotlight that was going to be put on the women, and they said no to appearing. Maybe there are more situations like that with people that just haven't been quite as open to putting it out there.
And just to add to the problems, WWE decided to cut the big Bayley vs Becky Lynch steel cage match from the show because the opening segment with the Bloodline ran long.
The positive spin on this is that it guarantees that when the match does happen, it won't be rushed and they'll get the time they deserve. But it just stings a bit more for people when it was on THIS show that already had a women's representation problem.
People have of course been trying to find other places on the show where time could have been cut and the one people are going for is, well, the other stretch of women's involvement with Charlotte Flair, Bianca Belair, Sonya Deville and Alexa Bliss.
This is probably the most scrutiny Paul Levesque (Triple H) has come under since his time in charge of booking WWE, and it may come from a place of inexperience with a special show like this.
AEW's women's division problems aren't really going away and WWE can, and quite frankly has been, making AEW look a bit silly with the use of its women, and it's one area where WWE is far, far in the lead.
Hopefully Raw 3o wasn't a sign of a bigger issue and just a blip on Levesque's record.
Sami Zayn WrestleMania 39 Plans
What will Sami Zayn be doing at WrestleMania 39?
Well yesterday's article had a look at potential Royal Rumble winners and I pretty much ruled out everyone except The Rock and Cody Rhodes… and then I also ruled out The Rock.
BUT… If there is one man not named Cody Rhodes who maybe has a chance, it's Sami Zayn.
It wouldn't be the direction that was originally planned, but at this point, after all that's happened, maybe Reigns vs Zayn really is WrestleMania-main-event-worthy.
Having said that, and a lot of people forget about this, Elimination Chamber in February isn't JUST the pay-per-view before WrestleMania – it happens to be in Zayn's hometown of Montreal.
As much as so many people would just LOVE for Sami Zayn to main event WrestleMania, the most likely scenario is still doing him vs Reigns in Montreal, then Reigns vs Rhodes at Mania.
That leaves the expected outcome of Zayn & Kevin Owens vs The Usos for WrestleMania… but actually I kind of just want Sami and Jey to be friends forever from now until the end of time. Please?
Think you're a wrestling mastermind? Well you can prove it by taking quizzes in our brand new quiz section! Don't forget to tweet us your results!