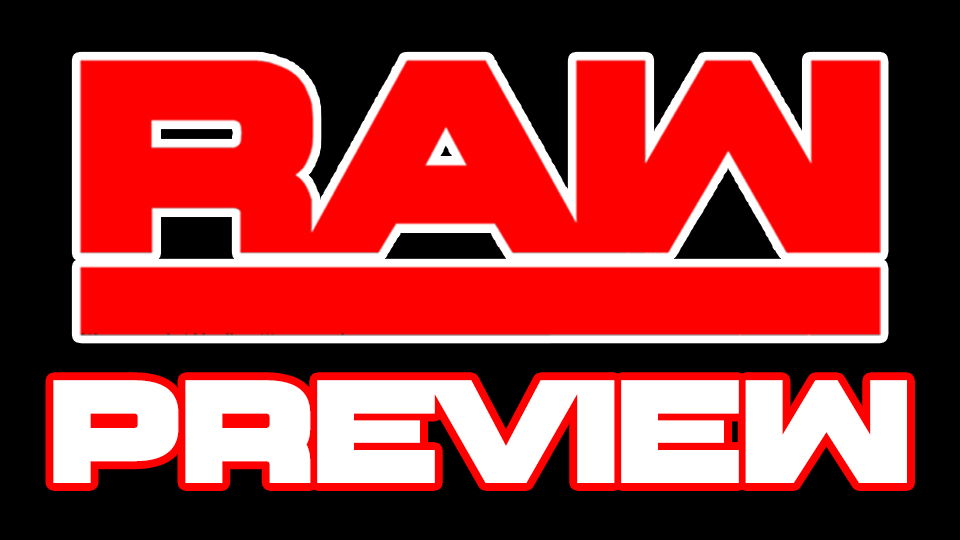 Guys, it's only four weeks until WrestleMania, how crazy is that?
And do you know what, the RAW side of WWE is doing a pretty good job in getting me excited for the biggest night of the year.
Although pretty much all matches have already been decided for the card, I would predict that there's at least four weeks of build left for each feud. Oh wow, that's fortunate.
WWE's main feud, given that it involves both the 'Queen of the Universe', Stephanie McMahon and her husband, Triple McMahon, will almost certainly be the main focus once again this week, especially after Ronda and Kurt's poor attitude last week.
Hopefully they're not just taking it in turns to hurt each other, although I fully expect Steph to put Kurt through a table with a choke-slam.
Ronda is getting better on the mic every week, and there's suggestion that she'll wrestle a few house shows before April 8, so it's all getting rather exciting.
So, after her appearance on Fastlane to challenge Charlotte for the SmackDown Women's Championship, is Asuka a SmackDown wrestler now…?
In terms of the RAW Women's Title picture it probably doesn't matter, as it looks like we're heading for a Alexa Bliss vs Nia Jax match at 'Mania.
Nia, who is now up for an Oscar in 2019 after her epic acting last week, looks to be on the verge of a face turn, which is a character I never thought I wanted to see. But I genuinely believed her pain from last week, and I think, if done correctly, this could be a brilliant feud.
And staying with the women – and although this feud has been teased since, if I remember correctly, the dawn of time – Bayley and Sasha's love hate relationship looks to be building to a grudge match at WrestleMania… probably on the pre-show unfortunately.
Last week, Bayley refused to hug Sasha (I know, huge), and therefore the only logical next step is to have a huge fight (I love wrestling logic).
Their past battles, particularly the NXT Takeover: Brooklyn epic in 2015, have been pretty top drawer, so let's just hope they're given enough time to put something equally wonderful together. Only then we can move on from this whole saga.
What on earth is going on with RAW's tag division? It's not as if there's a huge shortage of teams, they're just all being treated as jobbers.
Two-time NXT tag champions The Revival were swept aside by The Bar last week, and the latest rumors are that the champs will face a "team that isn't currently a team" at WrestleMania or, even worse, will not be involved in a match on the show at all.
If it is the former then, well, they better get a move on to create this team.
Logic, if you can call it that, would suggest the most likely pairings to face The Bar are Matt Hardy and Bray Wyatt or Braun Strowman and Elias.
Personally, I'm hoping for an NXT call-up, perhaps the Authors of Pain, but there's still the rumor that Jeff Hardy could be back in time, although following his arrest for driving while impaired, who knows what the plans are.
And speaking of the Hardys, it's now being speculated that the Ultimate Deletion match between Matt and Bray will take place before 'Mania, which makes sense really. You don't really want to fill out a stadium just to make them watch the big screen for half an hour.
If it does take place beforehand, then I guess the unlikely partnership could be created, and therefore the two could tag together to face The Bar. Wrestling is weird.
But if none of this happens, then why not add them to the ever growing Intercontinental Championship feud? With all the people who are speculated to be joining, I fully expect a 51-man rumble for the title to be announced, trumping the one in Saudi Arabia.
Braun Strowman, Elias, Matt, Jeff, and Bray are all in with a realistic shout of being in the match, and you could make a good case for each man. Braun and Elias particularly need something to do at 'Mania, so don't be surprised if the triple threat match becomes a bit more populated.
Finally, we get onto the beast in the room, or as it has been lately, beast NOT in the room.
Brock "no-showed" RAW two weeks ago, and last week, Paul Heyman appeared in his stead. Brock has once again been announced for tonight's show, and as I see it, there are two possible ways WWE will play this one out.
He no shows again in an attempt to build heat – although the huge cheers he's getting at house shows seems to show he's just as over as ever.
He turns up and mauls Roman to make Roman look like the struggling baby face.
I don't know which I would prefer, and frankly, who cares what I think?
The issue here is that we know that Roman is going to win at 'Mania, so it's difficult to get too worked up about it all. It will in all likely-hood be a good match, and will of course be the main event – but knowing the result before a match is always going to dilute any sense of anticipation.
So bring it on, there's still plenty of stories to be told, and for the first time in a long time, I can happily say that I'm incredibly intrigued by the women's division.