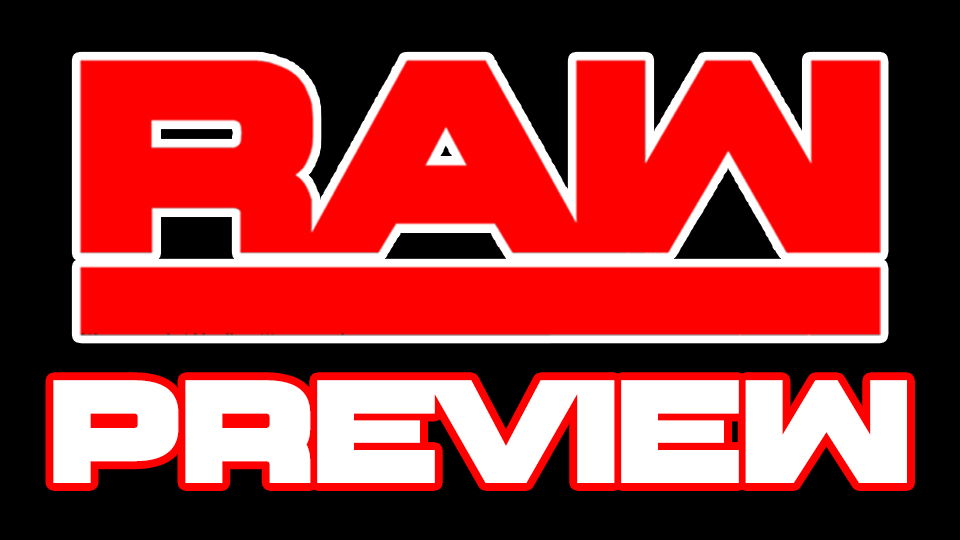 DELETE! DELETE! DELETE!
Finally, we're going to see an end to the utterly coma-inducing feud that has been Matt Hardy vs. Bray Wyatt.
WWE has once again proved how they can take two of the most interesting and unique stars they have and make it the least exciting feud on the roster… okay maybe it's one above Naomi vs. Carmella.
However.
Despite the ridiculousness of it all, you can't help but get excited for Raw tonight. Not just because we might see Apollo in one-on-one action, but also because the Ultimate Deletion match will be one of two things.
A) Brilliant
B) So awful it's brilliant
My guess is B, and if my life's record at getting 50/50 questions right is anything to go by… it'll be A.
I'm going into this with such a confused, semi-optimistic attitude that I'm not sure how I'll feel when I actually watch the thing. Let's just think of it as a novelty that you can only get in the WWE… and Impact.
As for the rest of the show, Raw is shaping up very nicely as we head into the final few weeks before Wrestlemania.
WWE is continuing, without too much success, to try and make Brock Lesnar look like the bad guy who doesn't care about the fans while attempting to make Roman Reigns look like the hard-done-by babyface.
Unfortunately, all they have succeeded in doing is making the 'Big Dog' look like a whining Chihuahua and not the enraged Cockapoo they hoped for.
Vince promised, after 'suspending' Roman, that Brock will be on tonight's show, which of course means that either:
A) He won't be
B) He will be, but Roman will attack him from the crowd
C) Eugene returns and gets inserted into the main event at 'Mania
After C, I think B is the more likely option, as it makes it look like Roman just wants to get at Brock and will break the rules to do it. I can already see Curt Hawkins failing to stop the two men fighting as the obligatory 'entire locker-room tries to pull two big people apart' ensues.
Onto the women's title scene, and this, in my humble and always 100% right opinion, is a much more interesting feud than the men's.
Nia Jax is actively trying to kill Alexa Bliss after she overheard Alexa being genuinely unpleasant about her in a definitely not staged backstage segment last week.
Nia's acting and Alexa's heel work have made this the most enjoyable women's feud for a very long time, and it hasn't been often that I have been able to say I'm genuinely interested to see what happens next in this feud.
And onto more women, although this feud seems to be fizzling out slightly.
Bayley and Sasha Banks have been feuding like moody teenagers for the past 19 centuries, and despite the tension being created between the two of late, it's not exactly getting me on the edge of my seat.
The two are very capable of having a brilliant match, but with the Alexa vs. Nia and the Ronda debut matches at 'Mania already booked, this feud looks like a pre-show match at best. As I've said, this is very unfortunate because we all know how good these two women are.
Oh, let's make it three women's storylines in a row.
Ronda Rousey was absent without explanation from last week's RAW, despite being advertised for every show until 'Mania.
This was apparently some kind of internal error, and you should expect that Rousey will be back tonight. There are still three shows before April 8, so it'll be interesting to see what they do with Ronda.
You would hope that they wouldn't just keep having back and forth segments with her, Kurt, Triple Hunter Paul Helmsley Assassin Levesque, and Steph, but if they're not planning on letting her wrestle before 'Mania, it's hard to see what else they could have planned.
I'm gonna say it, and I hope he reads this because I may be one of a very small group. I really hope The Miz retains at Wrestlemania in his triple threat with Seth Rollins and Finn Bálor.
The Miz makes the WWE Intercontinental Championship feel like someone worth fighting for, whereas I feel the belt would look wrong around Rollins or Balor's waists. We all know that Bálor and Rollins are only in this feud because there isn't currently room in the main event, so it would be the whole Roman issue again.
Roman won the WWE Intercontinental Championship, but no-one was stupid enough to believe it was anything other than an excuse to let him beat everyone in his 'open challenge'. I can't help but feel it would be the same story if The Miz doesn't retain.
#mizintercontinentalchamp4eva
Last week, John Cena drank beer and got down to some solid bants with the crowd, saying he was going to be at Wrestlemania this year, but only as a fan.
Oh, how his mind changed quickly… maybe the beer went to his head?
Clearly, in his drunken state, he decided it wouldn't be Wrestlemania without him, and so he challenged none other than the Undertaker to a match.
It was a great promo, and although the Undertaker is well past his prime, this would be a spectacle of absolutely epic proportions, and if that gong hits tonight, maybe a little bit of wee will come out.
Finally, onto one of the most unusual angles in a while, Braun Strowman (one man) is the number one contender for the WWE Raw Tag Team Championships (made for two people). Right. Ok then.
Despite this being bizarre, I'm very much looking forward to seeing how this one plays out tonight. Once again (I bet you're loving these), I can see two options.
A) Braun goes it alone and becomes the WWE Raw Tag Team Champions all on his own
B) Braun finds a tag partner and carries the team to win the championships
B seems the more likely as of now, but the latest reports are than even Vince McMahon isn't sure where this one's going. Suggestions are that Braun could make an unlikely but potentially brilliant team with Elias.
I, for one, would love to see this. Two of the most over men in the company, in a single tag team. No complaints there.
Another, much more far-fetched but potentially hilarious option would be the return of Mr. James Ellsworth. Given his past with Strowman, this could lead to shenanigans at an entirely new level.
So there we are, that's what we've got the look forward to this evening, and I must say there haven't been many times in recent months where I've been this intrigued about an episode of Raw.
The Ultimate Deletion match will be worth watching, even if it's terrible, and with just three weeks to go until WrestleMania 34, there's so much to be excited about.