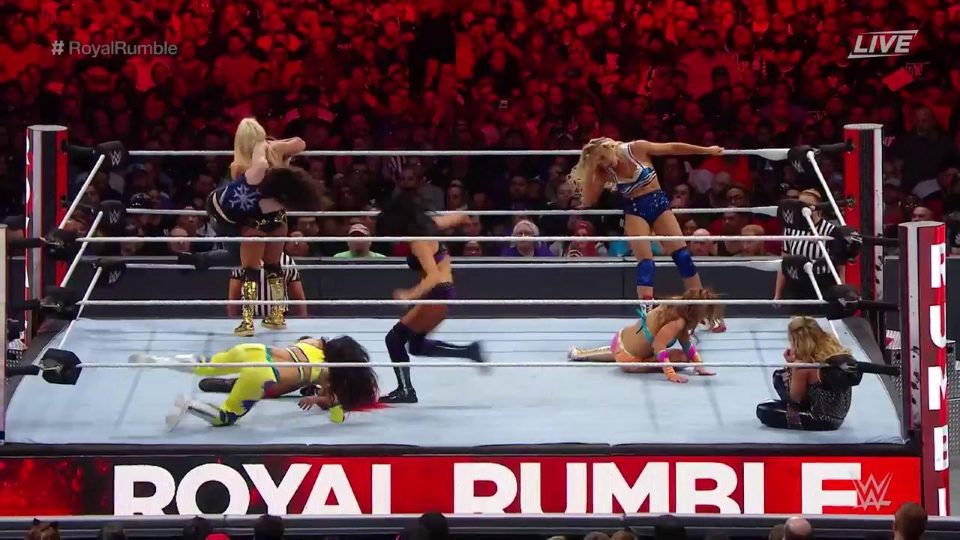 This past Sunday saw the 2019 editions of the men's and women's WWE Royal Rumble matches and they were cracking. Now, as I love me some stats and fancy something a little snazzier than Wikipedia, I've decided to make two lovely lists, one for the men and one for the women, with pictures and podium positions for all.
So with that said, let's kick things off with the women's match, shall we?
Your 2019 Women's Royal Rumble Winner
1st Place – Becky Lynch
Taking an injured Lana's place after having lost to Asuka in the main card's opening match, Becky Lynch hobbled to victory and solidified her place in the main event of WrestleMania.
2nd Place – Charlotte Flair
With the announced names, Charlotte Flair was the clear winner and had a fantastic showing. Unfortunately, the 'Man' came to town.
3rd Place – Nia Jax
Nia did what she was there to do. She arrived late, was dominating and acted like a dick before Flair and Lynch worked together to get her out for a big pop.