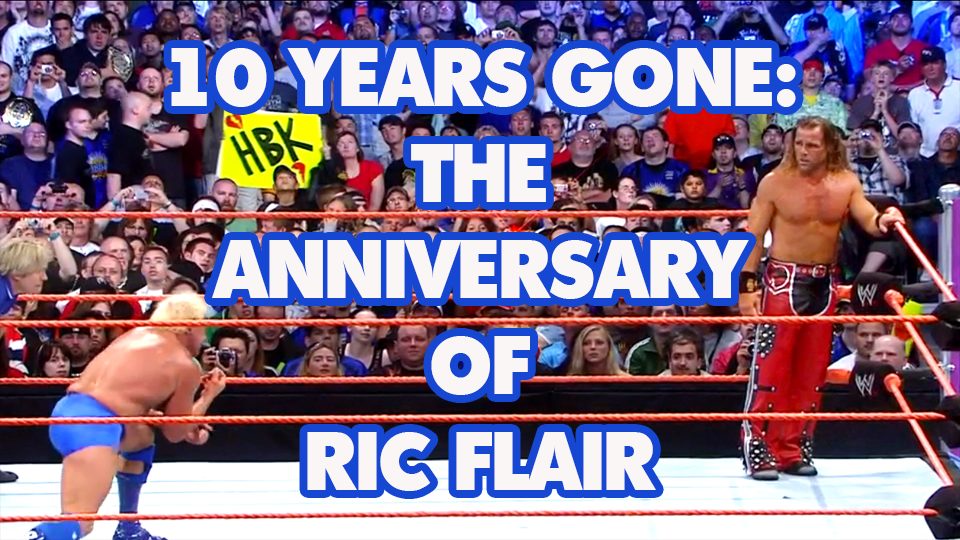 Ten years ago today marks the occurrence of one of the most heart-wrenching yet beautiful moments in wrestling history.
At WrestleMania 24, Shawn Michaels delivered the Sweet Chin Music heard round the world to the most iconic wrestler of all time Ric Flair and retired the 'Nature Boy' from the WWE.
Michaels had to tune up the band three times before putting Flair away.
After the second kick, Michaels went to the corner to tune up again, but to say he was conflicted would be like saying Pompeii wasn't the best of choices to build a settlement. Sure, it's true, but it hardly expresses the depth of the situation. As Michaels struggled internally, Flair staggered to his feet, and the 'Man', with tears in his eyes, put up his fists and told the 'Heartbreak Kid' to bring it.
Never has Micheals' moniker been more accurate. He broke our hearts with that "I'm sorry, I love you." He was saying what we all wanted to say. We love you, Ric, we're sorry that the time to do "the job" has come, and thank you. Michaels would go on to call the match a "love letter" to Flair, and that was evident in the story the two told on the mat. Ric, for his own part, said it might be the greatest retirement that any athlete has ever had the pleasure of being part of. On an emotional scale, this was Daniel Bryan's return turned up to 11. Now, I know Ric has competed since this match, but in this case, WWE has the right idea about ignoring anything that didn't happen in their ring.
Nevertheless, thank you Shawn and Ric for creating such a lasting and truly incredible WrestleMania moment.
Today Is The Ten Year Anniversary Of My Retirement Match With Shawn Michaels! Thank You Shawn And The WWE For Making My WrestleMania Moment So Special! @WWE pic.twitter.com/PjJoARRFMp

— Ric Flair® (@RicFlairNatrBoy) March 30, 2018