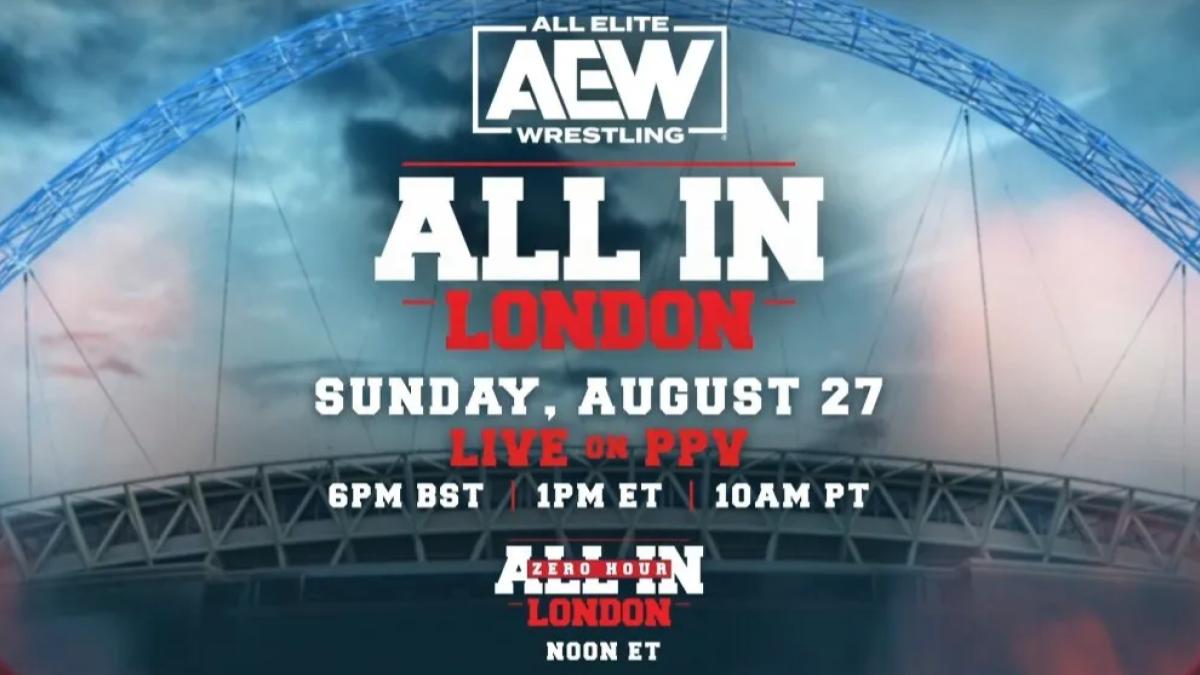 A former champion isn't concerned with expectations for AEW All In match.
At AEW All In, Chris Jericho will face the UK's own Will Ospreay in a first time ever showdown. This match came to be thanks to Don Callis turning on Jericho and bringing in Ospreay to take him out on the August 16 episode of AEW Dynamite.
This bout will mark Ospreay's first match for All Elite Wrestling since his epic rematch against Kenny Omega at AEW x NJPW Forbidden Door in June.
Speaking on the Casual Conversations with The Wrestling Classic Podcast, Chris Jericho said there are very few other wrestlers he would have liked to face at Wembley Stadium. He stated:
"This match would have already happened in the Tokyo Dome in New Japan had there not been a lockdown. In 2018, I was against Kenny. In 2019, it was [Tetsuya] Naito."
"In 2020, it was [Hiroshi] Tanahashi. 2021 was going to be Ospreay or [Minoru Suzuki], and 2022 was going to be [whichever one he didn't face in 2021],"
"I wanted to do Ospreay earlier than that. So to me, it's one of those matches where will it ever get a chance to happen again? I don't know, but it needs to happen."
Jericho continued on to explain why AEW All In is the right time for this encounter to take place, saying:
"The fact that it's happening in Wembley, his home country is great, but once again, I've been in England probably more times than he's wrestled in England."
"I mean, it seems like I've been there 50 times for different matches over the years. I think that obviously, he's a hometown guy, but I think Chris Jericho's name in the UK is almost like a hometown guy as well. I always love, 'Oh, Jericho is going to be the babyface, Ospreay is going to be the heel?' It doesn't matter."
"Yeah, there's no babyface and heel. It's like going to the Super Bowl or going to a World Cup final, people are going to cheer for who they are going to cheer for, and they want to see a great game."
"That's how I feel about it. So to me, to get the chance to face Will in Wembley at this show, I can't think of another match that I'd rather have."
"I really can't. I mean, there's some other ones that are that are big, but that one to me just seems like a big fight feel. It's very unique, and it can only happen at All In, in my opinion."
On the natural comparisons fans will make to his upcoming match to Ospreay's classics against Kenny Omega, Jericho said:
"You can try and compare Chris Jericho to Kenny Omega, and it's not the same. We're different performers. I think that all three of us have some merit of being three of the greats of all time,"
"That's not trying to butter my own popcorn, but I think some people might think that. Whatever style it is, it's Jericho and Ospreay."
"I'm not Kenny Omega, and the match won't be Kenny and Ospreay because it can't be because I'm not Kenny. Kenny couldn't do a Jericho-Ospreay match because he's not Jericho."
"Will couldn't do a Jericho-Kenny match because he's not us, either. So I can't really worry about that."
Jericho concluded on by explaining how this match is a different scenario from Ospreay's matches with Omega or any other match, saying:
"If they wrestled right before us, if it was like a tournament or something, well, then maybe it's a different story,"
"I don't really think about that. Because then it'd be saying, 'Well, geez, maybe I should be better than Undertaker versus Shawn Michaels.'"
"It's different scenarios, and I think with my track record and Will's track record, you know it's going to be great. I think it's a no-brainer that it's going to be one of the highlights, matches of the night."
For the full lineup for AEW All In London, click here.
Transcription via Fightful
Think you know the most about wrestling? Join our Wrestle League predictions competition for free, and be in with the chance of winning $250 of Amazon vouchers. Make sure you subscribe to email notifications to make sure you never miss a show.