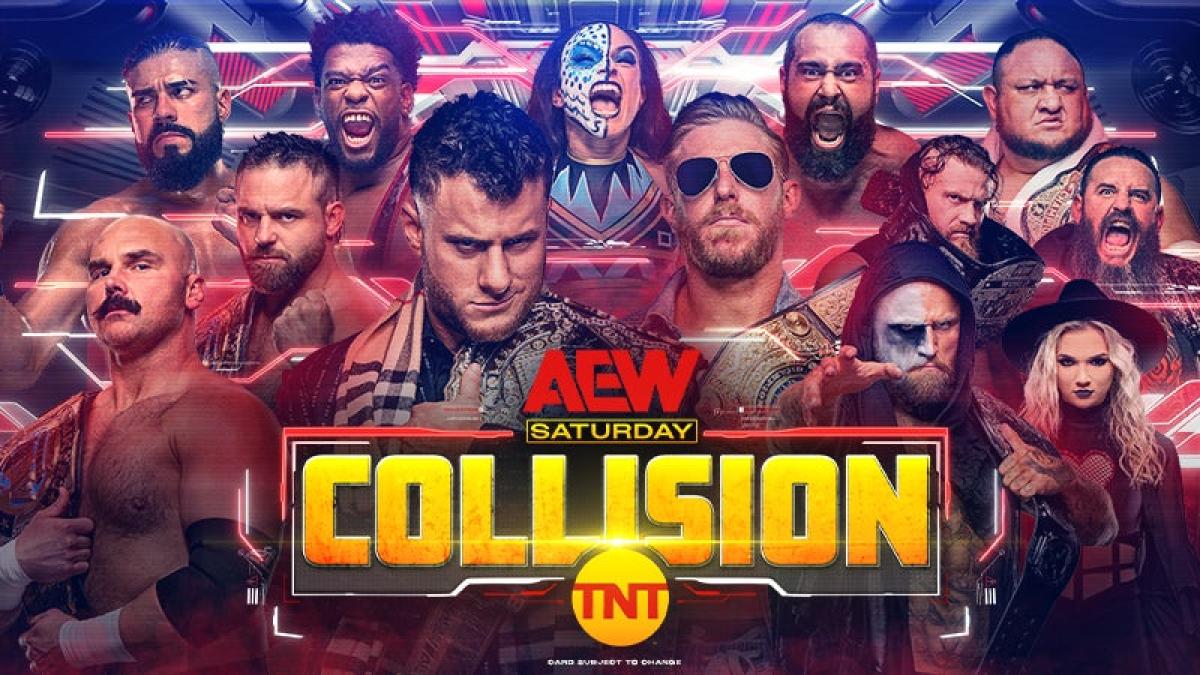 Dax Harwood has reacted to criticism from a former WWE name over AEW Collisions ratings as the show has seen week-on-week declines on TNT.
Now in its third week of broadcast, AEW Collision's audience averaged 452,000 views, leaving it with a similar audience number to the previous evening's episode of Rampage.
Former WWE name Jonathan Coachman reflected on the ratings drop on Twitter, responding to the ratings news from one of his followers, saying:
"Let me repeat myself for those except Kyle who clearly listened – wrestling shows do not work on Saturdays. Never have. Never will.
"Now you all can try and come up with something else but try and understand some of us who are in the business kind of know what we are talking about.
"All that said I would never float about being right and an entire fan base being wrong. Not my style."
Dax Harwood would reply to this tweet with a thread of his own (compiled here for ease of reading), posting:
"Hey Coach. We're trying to build a brand. It will take time; we understand that. Hopefully you do too! This roster absolutely loves wrestling. Like, an entity. LOVES it.
"I know you probably can't relate to that. Will this Saturday night tv show endeavor work? Who knows. What I do know is, we'll all work our asses off to MAKE it work.
"I hope you, & people like you, give us an opportunity to show you, professional wrestling IS alive.
"I know you know how Monday nights work, but maybe you'll give us more than 3 weeks to make this work. If not, you're more than welcome to tell me I'm wrong.
"What I'm not wrong about is, wrestling fans love wrestling. And we'll always work to make them proud. Give us a chance."
Another Twitter user then replied to Harwood with:
"F**k me you and your fans are so emotional and incapable of criticising. Coach didn't say you suck or you cannot wrestle or hate wrestling…
"motherfker just said SATURDAYS DO NOT WORK. Stop being so sensitive
"Mind you, Collision is the best show outta the 3. This (Dynamite) is unwatchable and we arent gonna discuss Fridays.
"Saturday is not gonna serve you justice for showcasing the best AEW has…"
This would lead to the Coach replying with:
"Finally someone actually reads my tweet. That's all I said. And I got "quick capping" "you are angling for a job with the wwe" "Saturdays worked in 1996".
"I don't know how wrestling Twitter don't just lose your minds arguing over a wrestling show. It makes me laugh every time a simple comment sets you off and you actually call people names over tv ratings? It's too much.
"I need to go back to just using it for my show and content. Engaging even intelligently with wrestling fans never works. They want to have it the way they want regardless of what's really going on."
Malakai Black has recently revealed that he has requested to appear solely on AEW Collision.
If you want to stay fully updated on all the latest wrestling news, click the red bell in the bottom right of your screen to receive notifications from WrestleTalk.com straight to your device!