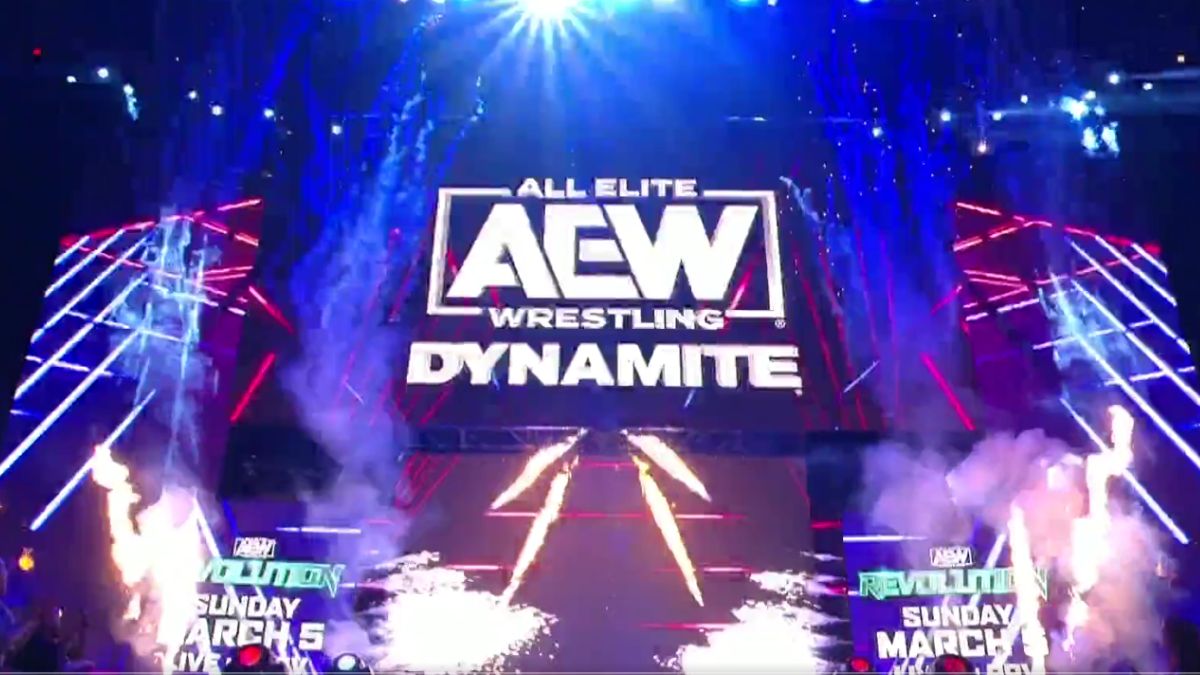 Former AEW star Leva Bates has addressed her departure from the promotion following her contract expiring.
Bates confirmed that her deal with AEW was up with a statement she shared to social media on May 1.
Reports have since indicated that Bates was never directly informed about her contract expiring or any intention of renewing it, and that Bates only found out she was no longer with AEW due to an internal AEW email stating that the company was not renewing her deal.
During a recent Twitch livestream, Bates recalled the moment she realised that she didn't have a job anymore:
"When I got out of the dentist, I was going to do a work call, was gonna get done with the work call, call around for vets (for my pet) and then take him.
"I got out of the dentist and realized I didn't have a job (she laughed). So, that changed some plans. I had to figure out a lot of things very quickly. Had to have a lot of conversations.
Addressing her departure, Bates noted:
"Yes, I am longer with AEW but that is okay. I put a lot of love and effort and energy into that place and no regrets.
"I am so happy to be there from day one before we even had a show, before we even had our first pay-per-view and I have made history. I am a part of history.
"So I am forever grateful and forever will just be so thankful to have been a part of that. But, as you know, probably realize, I am not performing as much as I would like to perform.
"So I'm taking all of this energy and focusing it on trying to make things happen. Trying to wrestle as many places as I can.
"To go, maybe, who knows where? I'm trying to act. I have some stuff lined up to get me on my journey. I have a really cool meeting for some voiceover demo stuff.
"Hopefully that goes well and I can move forward with that and hopefully land a voiceover agent and all the things you're supposed to do so, I got a lot of things in motion.
"I'll be honest, I already got a couple of indie bookings kind of lined up. I'm not sure if I'm allowed to say where they are yet because we literally just locked them down…
"I'm coming to a town near you probably so, definitely keep your eyes open. I'm going to be available to you more probably than I have before.
"Peter (Avalon) and I jokingly have thought, well maybe I should still do BTE. I don't know if that's an option, maybe. Maybe you'll see me on B.T.E. still.
"I don't know, or maybe I'll do my own thing… I'm gonna miss it a lot. I really, really put a lot of love and work into Heels.
"I think that's gonna be one of the things I miss the most because that community, they're just so wonderful. I love them so much.
"If there's any Heels in the audience right now or in the chat, please let me know. So hopefully, I'll still be around in one capacity or another.
"I'm always a Heel whether I'm there or not. I'm still part of the community so, you know, sometimes you just gotta walk away from a very comfortable situation but sometimes you have to do the scary things to make the dreams happen…
"But yeah, it's gonna be okay. I know a lot of people are sad. I was a little sad. I went through a gamut of emotions. Also, really excited so, I am excited to see what's next. I think I got some good stuff coming.
You can support and follow Bates' Twitch channel at this link here.
If you want to stay fully updated on all the latest wrestling news, click the red bell in the bottom right of your screen to receive notifications from WrestleTalk.com straight to your device!