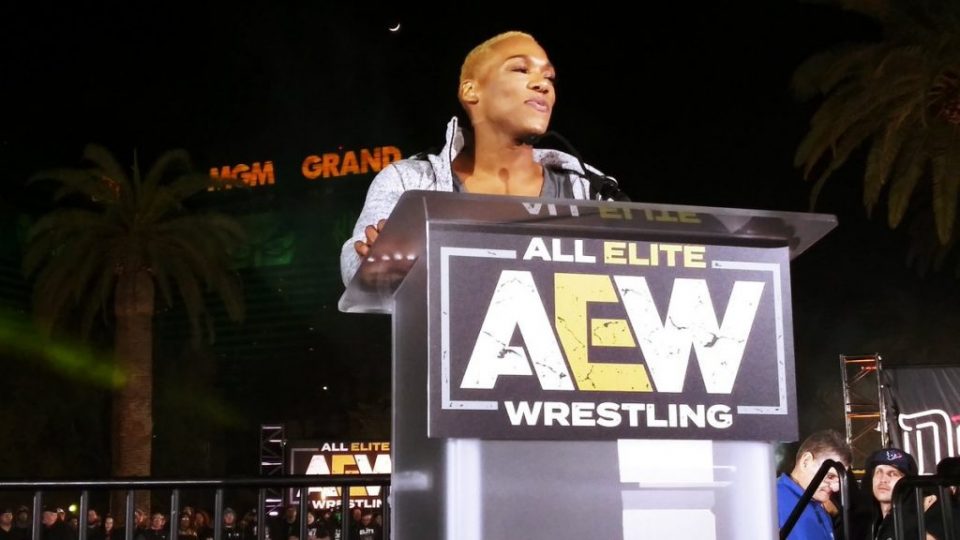 In 2019, it's impossible to say anything with at least one person berating you, calling you a variety of vile things, or asking why you're reporting on AEW so much despite the fact that they didn't mind that we've reported on WWE every single day for the past forever.
AEW released a statement regarding their "totally inclusive" roster, which included mentions of members of the LGBTQ society. Now, in a world where people dress up as demons, people are buried alive and the Undertaker can shoot lightning from his hands, why is it so hard to believe that men can fight women or that transgender wrestling is a thing?
Well unfortunately some people don't see it that way, and while we won't share any of the revolting comments made, we assure you that they exist.
Nyla Rose, one of AEW's most recent signings, is transgender, and for whatever reason, some people have got it into their heads that she should therefore not be allowed in the same ring as other women.
Both Cody and Brandi Rhodes have now responded to the reports of homophobia and sexism in the comments on their statement, and are thankfully standing by their decision.
We are promoting matches that's causing this apparent debate (which I admittedly have not seen and instead have seen only excitement/happiness). The stand is in standing by those matches. Why would we signal boost hatred? Wrestling is for everybody and not everything is a scandal

— Cody Rhodes (@CodyRhodes) February 13, 2019
As we look ahead to Las Vegas, let's take this opportunity to make it clear that AEW is totally inclusive. We fully support and celebrate all of our athletes, and all of our fans, regardless of their sexual orientation, race, gender, religion or ethnicity. Period. (1/2)

— Brandi Rhodes (@TheBrandiRhodes) February 13, 2019

Good on them. There is way too much hatred going on in this world as it is, so please just put aside your prejudices and understand that what they are doing is accepting human beings for being themselves.