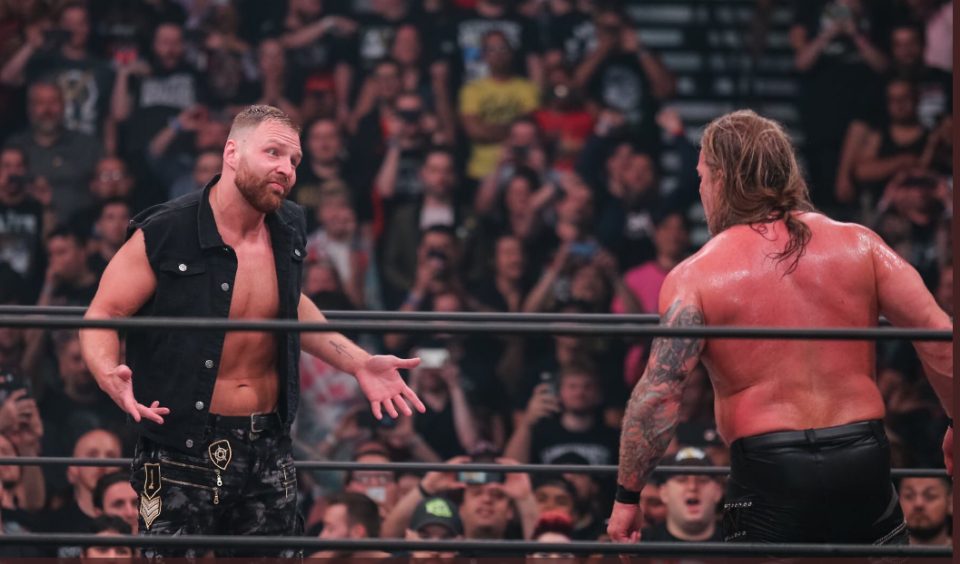 The wrestling world was shocked on Saturday night when Jon Moxley appeared at AEW's Double or Nothing show, attacking Chris Jericho and Kenny Omega after their main event match. AEW boss Tony Khan confirmed after the show that the man formerly known as Dean Ambrose had signed full-time, multi-year contract with his new promotion.
Who else is excited to see @JonMoxley in the ring for @AEWrestling?

Exciting times ahead for pro wrestling! pic.twitter.com/4KstmDGpDR

— ITV Wrestling (@ITVWrestling) May 27, 2019
However, it now being reported that Moxley's appearance didn't only come as a surprise to those watching, but even some of the people involved in the event itself. Legendary commentator Jim Ross revealed to Sports Illustrated's Justin Barrasso that he was not informed before the event that Moxley would be turning up.
"I didn't know it was going to happen. I knew we were negotiating with Moxley. I asked what was happening with him about 10 days ago, and I was told it was going well, but when it came time for the show, his name wasn't anywhere on my format sheet. It left my mind because I had more I knew I had to prepare for."
The WWE Hall of Famer said the unpredictability of the situation reminded him of when he called the spot where The Undertaker threw Mick Foley off Hell In A Cell over 20 years ago:
"The lucky part for me is it reminded me of Mick Foley getting thrown off the cell. I didn't know that was going to happen, and the same thing happened on Saturday night in Vegas. I didn't know Moxley was coming out there."
Ross was full of praise for Moxley, even comparing his AEW debut to a Stone Cold Steve Austin moment from the Attitude Era:
"He was so full of passion and raw, animal magnetism. I felt it in my bone marrow, it was a 'Stone Cold' moment".
This comes after Jim Ross publically stated his intentions to try and sign fellow WWE Hall of Famer Jerry 'The King" Lawler to AEW for a commentary reunion.
Thanks to Fightful for the transcription.