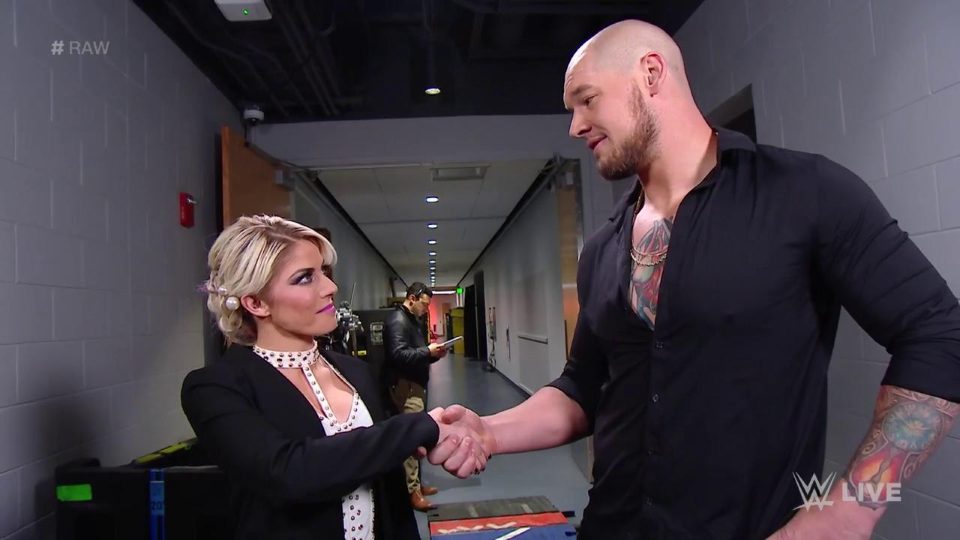 On tonight's episode of WWE Raw, Alexa Bliss was appointed the overseer of the entire Raw women's division by current Raw interim General Manager Baron Corbin.
What this role will entail is still unclear, but Corbin is further exercising his power as general manager. Earlier in the night, Corbin had restarted a match between Bobby Lashley and Elias, and instated a no disqualification stipulation so that a 3-on-1 beatdown could occur.
Alexa Bliss was the Raw captain for the women's Survivor Series team, and led them to victory. Similarly to Corbin, Bliss has displayed bias towards the heels of the roster, so only time will tell how this decision affects the show.
This is the latest in a number of appointments which suggest that WWE are prepping Alexa to become a more permanent authority figure in the future.
There were rumors circulating that Bliss would be made permanent Raw General Manager due to her ongoing injuries, and this could be another piece of evidence pointing in that direction if Corbin ends up losing at TLC.
What do you make of this decision? Let us know in the comments, on Twitter or on Discord today!