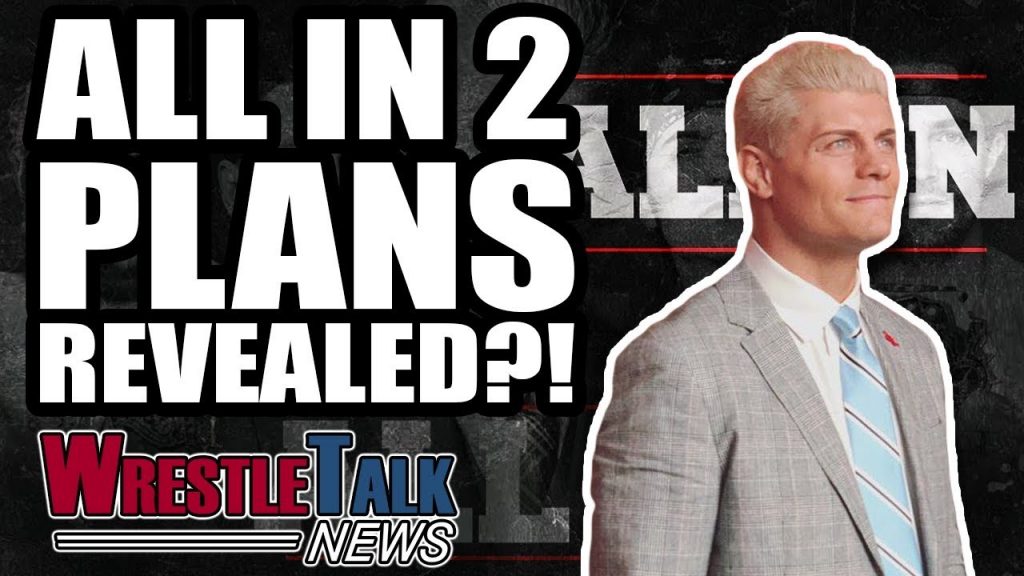 Chris Jericho At All In
Following the lights cutting out after Kenny Omega's victory over Pentagon Jr. at Saturday's All In, the luchador suddenly seemed a bit taller in defeat – which turned out to be because he'd been replaced by Jericho in Zero M's outfit.
Unless Jericho has actually been Pentagon Jr all along.
Jericho's appearance was even more shocking considering he performed a gig with his band Fozzy only several hours earlier.
On his Instagram page, Jericho revealed he had flown from a concert in Little Rock, Arkansas to get to the All In show in Chicago for 5.30pm, where he then hid in the Young Bucks' office until it was time to attack Omega, to then get on a private jet to fly to another Fozzy gig in Merriam, Kansas later that night – where he wore the Pentagon make-up on stage.